STAR news 2022
Hooded Plover nesting season begins
August 1
Threatened Hooded Plovers have started moving from inland areas on the Eyre Peninsula to our beaches to start nesting. Hoodie nesting season on Western EP is off to a great start with a site west of Ceduna now home to a pair of Hooded Plovers with an active nest. Can you spot the eggs?
Their nests are often little more than a scrape in the sand so now's the time to be conscious of Hoodies and other shorebirds that use local beaches for feeding, nesting and resting. Keeping dogs on a leash and sticking the water's edge is also really helpful for the birds, along with staying well away from them or their nests – if you happen to spot them.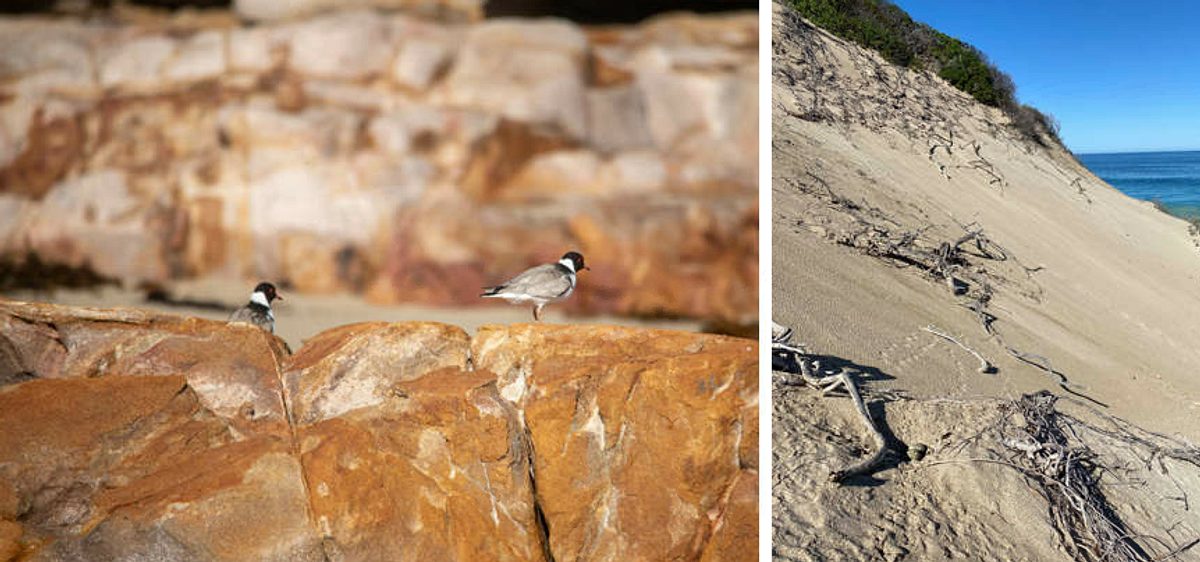 Three Springs visitors learn about saltmarsh
July 28
We've just installed new shorebird and samphire signage at Three Springs within Lake Newland Conservation Park to educate visitors about the importance of the temperate saltmarsh habitat and wetland system for shorebirds and waterbirds - including banded stilts and hooded plovers.
This installation was done with National Parks and Wildlife Service SA.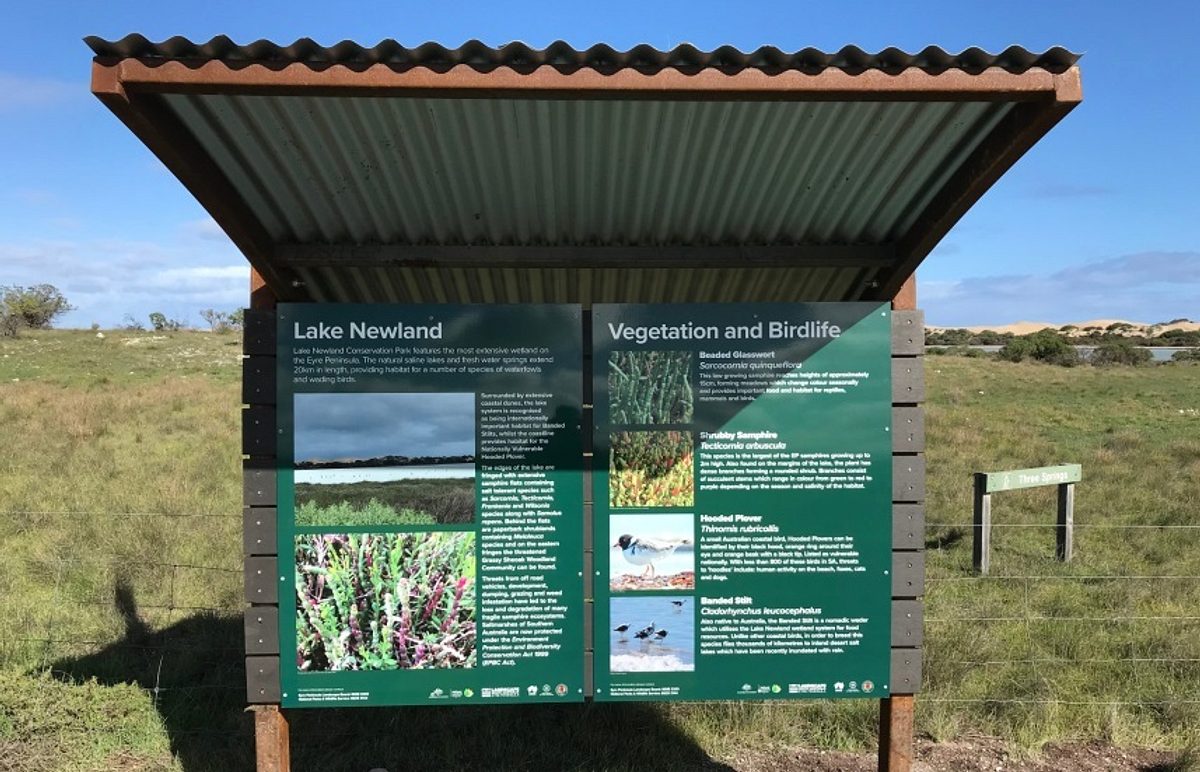 Blue carbon storage results for World Mangrove Day
July 26
On World Mangrove Day, we have new blue carbon storage results for Eyre Peninsula mangrove and saltmarshes to release.
Recent carbon core sampling work has been completed, combining samples from across the entire region's coastline, identifying the organic carbon stocks in the top 50cm of the soil profile for mangroves and saltmarshes.
Franklin Harbour mangrove soil samples measured organic carbon of 200 tonnes per hectare, and intertidal saltmarsh measured 100 tonnes per hectare whilst 90 tonnes per hectare was recorded at Davenport Creek.
A recently completed report on blue carbon storage in western Eyre Peninsula coastal wetlands will be available soon on our website, providing a comparison of all sites samples across Eyre Peninsula and South Australia.
The Blue Carbon Storage Report for Eyre Peninsula has been completed thanks to support from the Australian Government for our Saltmarsh Threat Abatement and Recovery Project, the University of Adelaide, South Australian Coast Protection Board and the Department for Environment and Water's Coast and Marine Branch.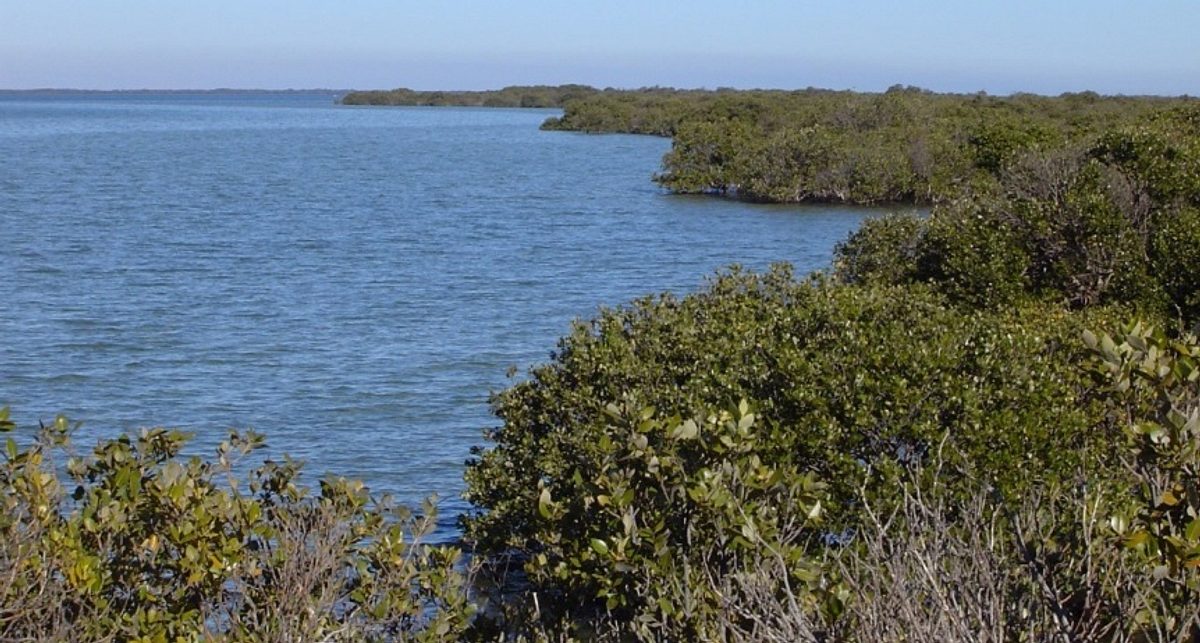 Trail signage for walkers in Lincoln National Park
July 5
Visitors to Lincoln National Park will now be informed when they are near a known Hooded Plover breeding territory, thanks to brand new trail signage.
Hooded Plovers nest on a number of the National Park beaches, so we've been working with park rangers to get these new Hooded Plover signs added to trail markers. This will help visitors to protect these threatened birds by recognising where they may be located so they can give them some space.
Hooded Plovers breed from August to April on Eyre Peninsula beaches. Their nests are simply a scrape in the sand, making them hard to find at times.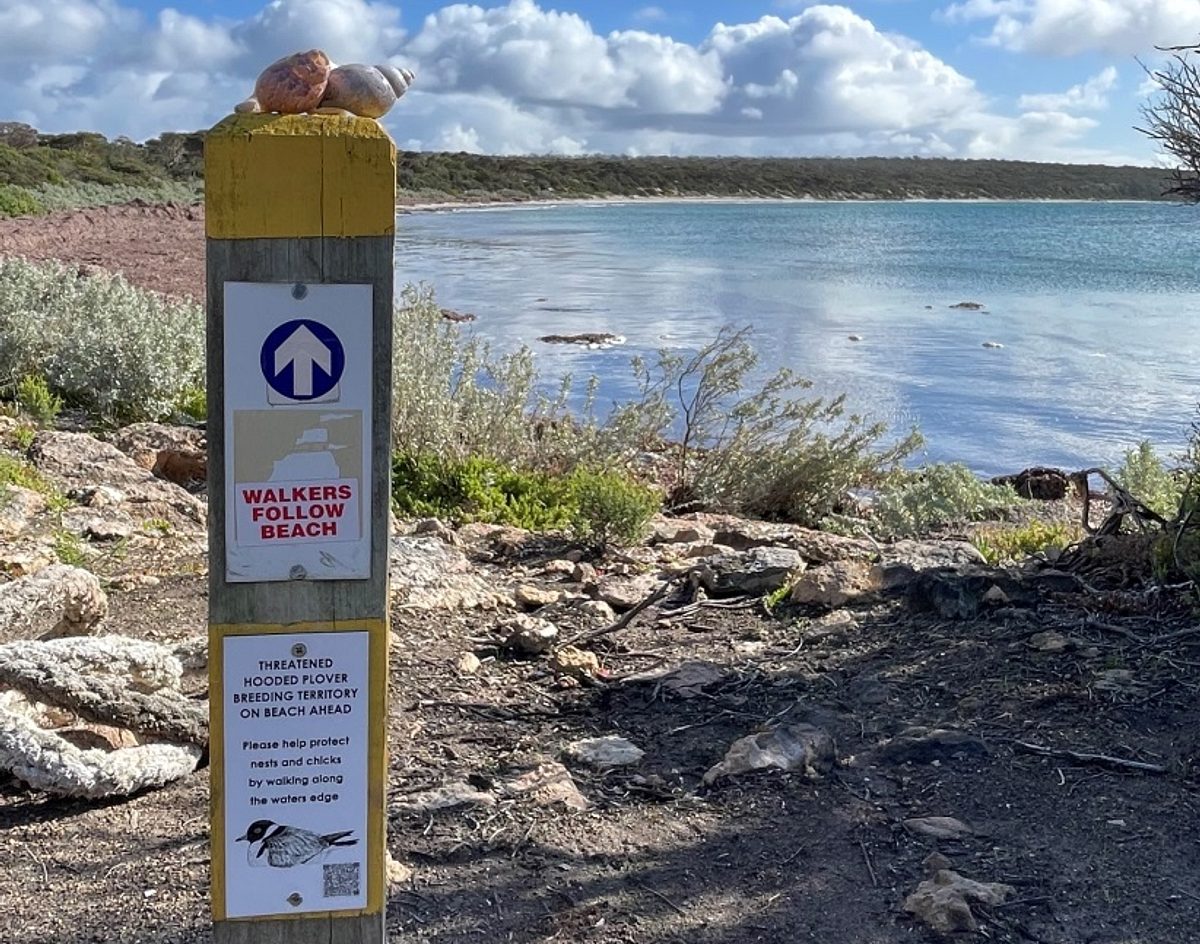 Cleaning up and revegetating our misunderstood saltmarsh
June 27
Saltmarshes are one of the Eyre Peninsula's most valuable and environmentally sensitive ecosystems however their value is often greatly underestimated with some even using local saltmarsh as a rubbish dumping ground. We've been focusing on cleaning up and revegetating saltmarsh areas across the Eyre Peninsula this month, with an astonishing amount of rubbish and debris removed.
A clean-up at the Cowleds Landing Sanctuary Zone (Eight-Mile Creek) near Whyalla, with invaluable help from the local 4WD club and filled a large trailer and ute with all kinds of rubbish and debris.
Landscape officers have also been undertaking revegetation work at fragile saltmarsh sites including in the western Eyre Peninsula areas of Venus Bay, Acraman Creek and lower Eyre Peninsula areas of Farm Beach, Salt Creek and Kellidie Bay. Read more...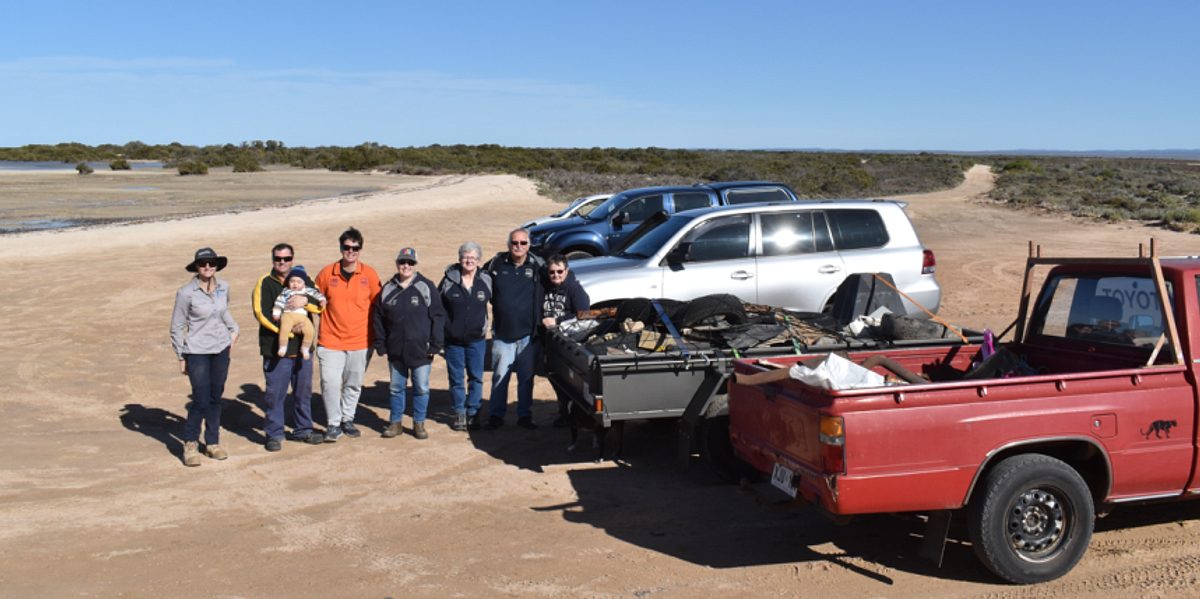 Where do birds go in winter?
June 16
We're aiming to learn more about the secret winter life of the Hooded Plovers that our landscape officers work to protect during the warmer months on local beaches when the birds are breeding. With the help of trained volunteers, we've been surveying threatened Hooded Plovers as the weather cools down and the birds move from their breeding sites to other areas across the Peninsula, in a bid to find out how important other areas may be for Hooded Plovers during the non-breeding season.
We're also asking the public to help with winter survey work by letting us know if they see any Hooded Plovers flocks, especially those with leg flags on them. These are birds that have been flagged as part of BirdLife Australia's research program.
We'd love to know where and when you saw them, how many you see, the numbers of adults and juveniles, and whether you spot any birds with leg flags. If you do spot a leg flag, it's important to note the colour of the flag, and whether it is located on the birds' right or left leg and also the two letters printed on the flag.
Sightings of Hooded Plovers flocks or those with leg flags, can be reported to the Board by calling 8688 3200 or emailing EPLBAdmin@sa.gov.au.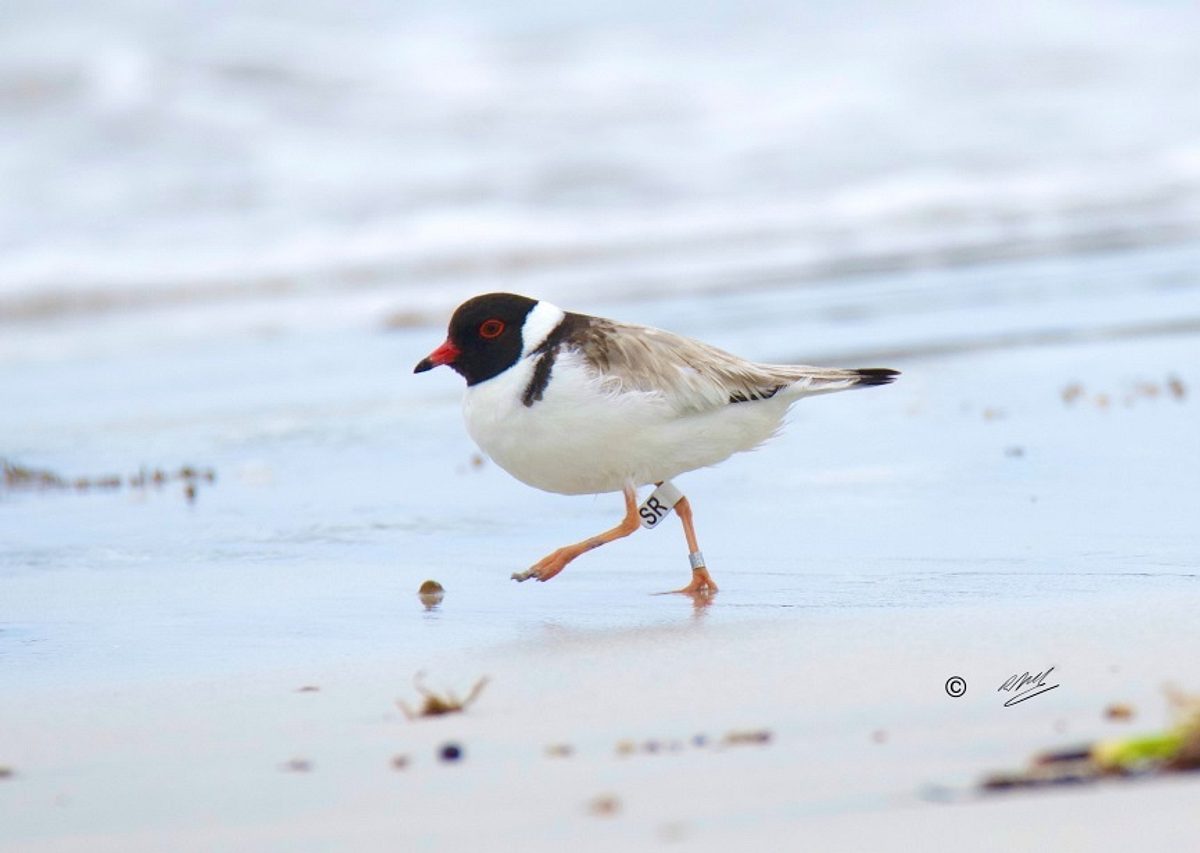 Giant Hoodie!
May 12
This life-size Hooded Plover model was created by family daycare children in Streaky Bay as part of our shorebird and coastal habitat workshop series within the STAR project.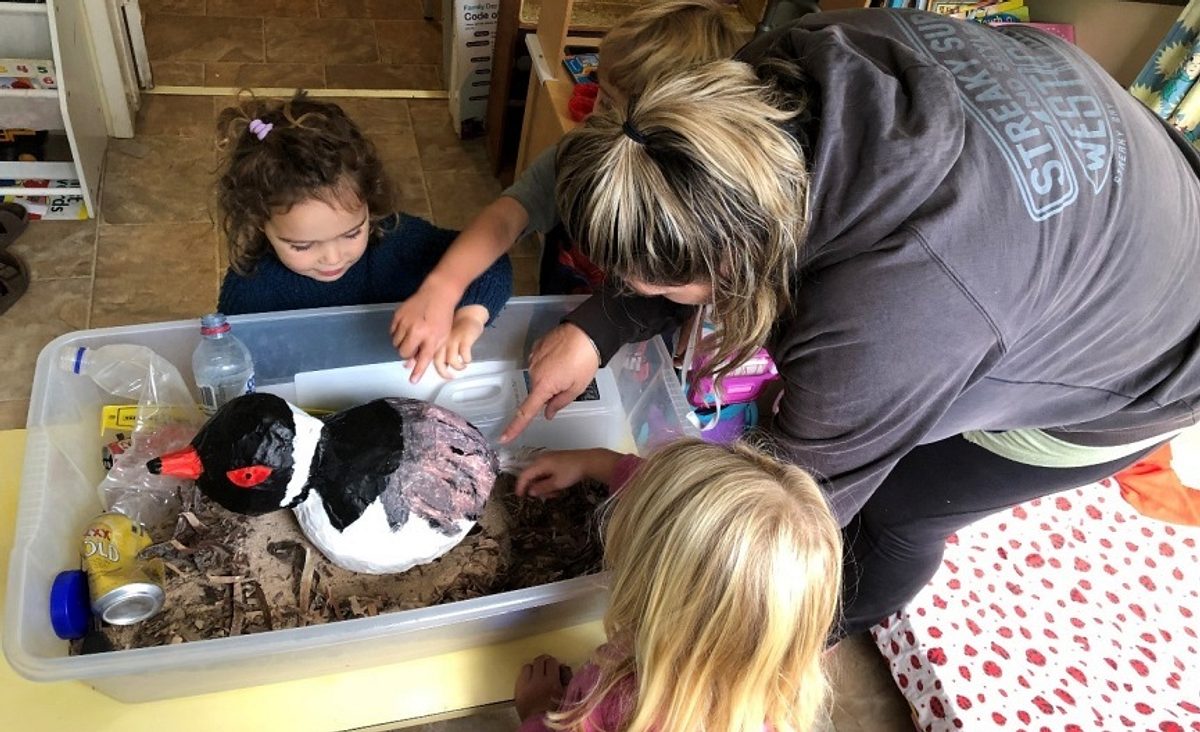 Using drones to monitor saltmarsh
May 10
Did you know that we use drone technology to help monitor saltmarsh recovery? This not only allows us to observe changes over time, but it means there's no risk of damaging any plants by walking through these sensitive areas. Last week landscape officers surveyed a number of saltmarshes on the west coast of Eyre Peninsula.
This photo is of saltmarsh that is showing great signs of recovery at Seagull Lake. The site was ripped twice and fenced off to prevent vehicle access.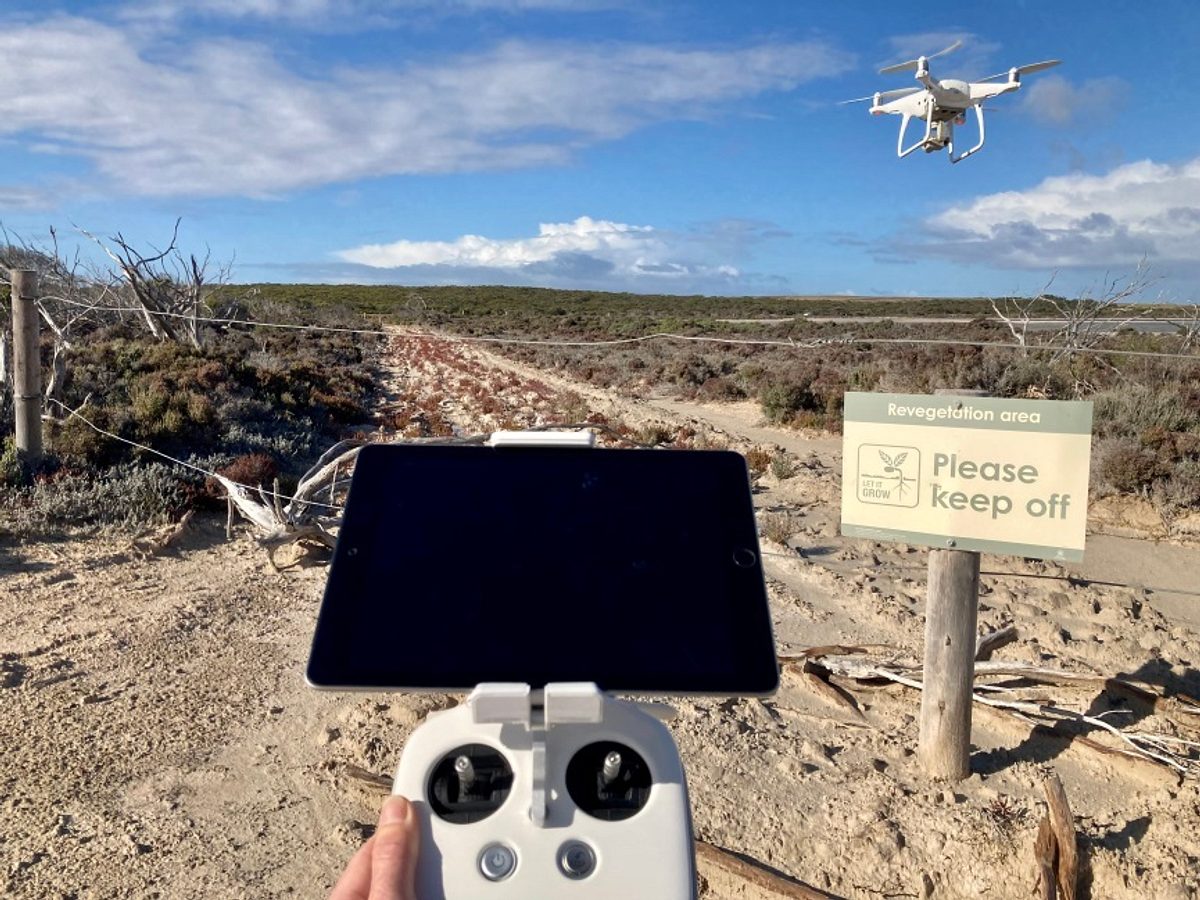 Flock lands at Port Lincoln
May 2
We were involved with Lower Eyre Coastcare's SALT Festival event in Port Lincoln in late April which saw a flock that was painted last year, showcased along the foreshore. The public were encouraged to interact with the display, take part in chalk art and play our Hooded Plover game. We also handed out a colouring competition sheet that children can complete and have a guardian send to us.
The colouring in sheet features a Hooded Plover, which we work to protect as part of our STAR project. Entries can be photographed and then emailed to us as EPLBadmin@sa.gov.au by May 15.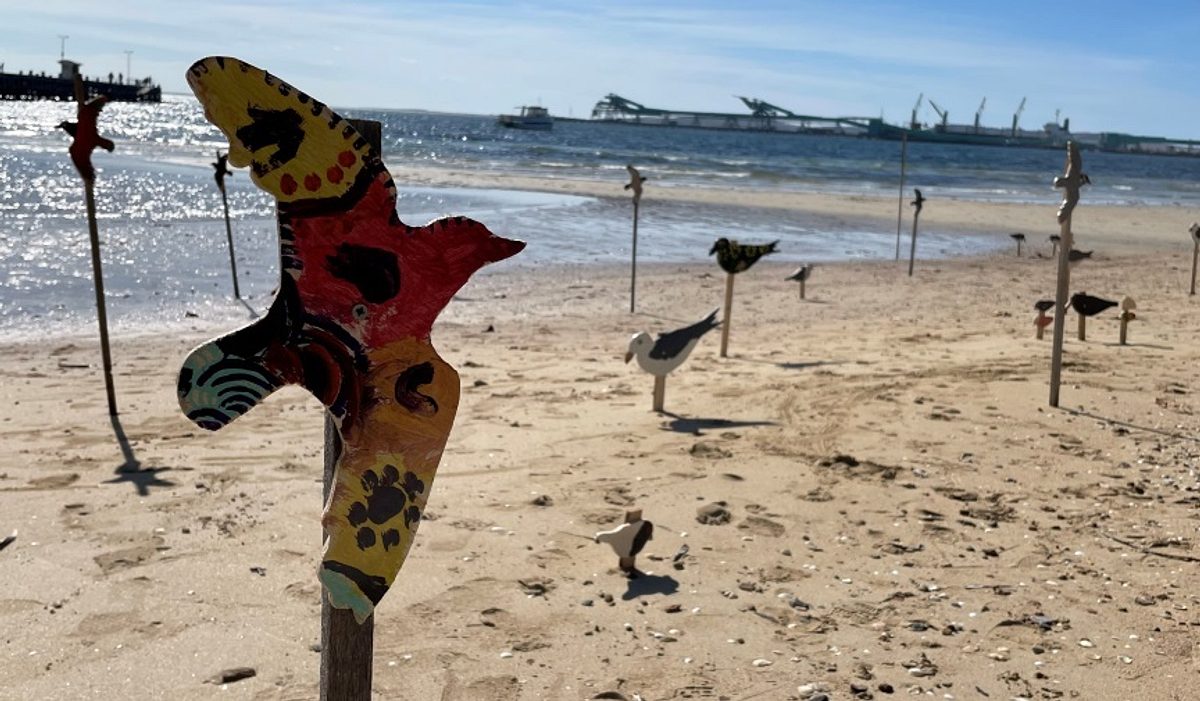 Saltmarsh clean-up
April 28
Last week we worked with Far West Coast Rangers on pest plant control and marine debris removal at Shelly Beach, near Ceduna. The removal of rubbish and pest plants from the saltmarsh area will allow this threatened ecological community to grow and function properly.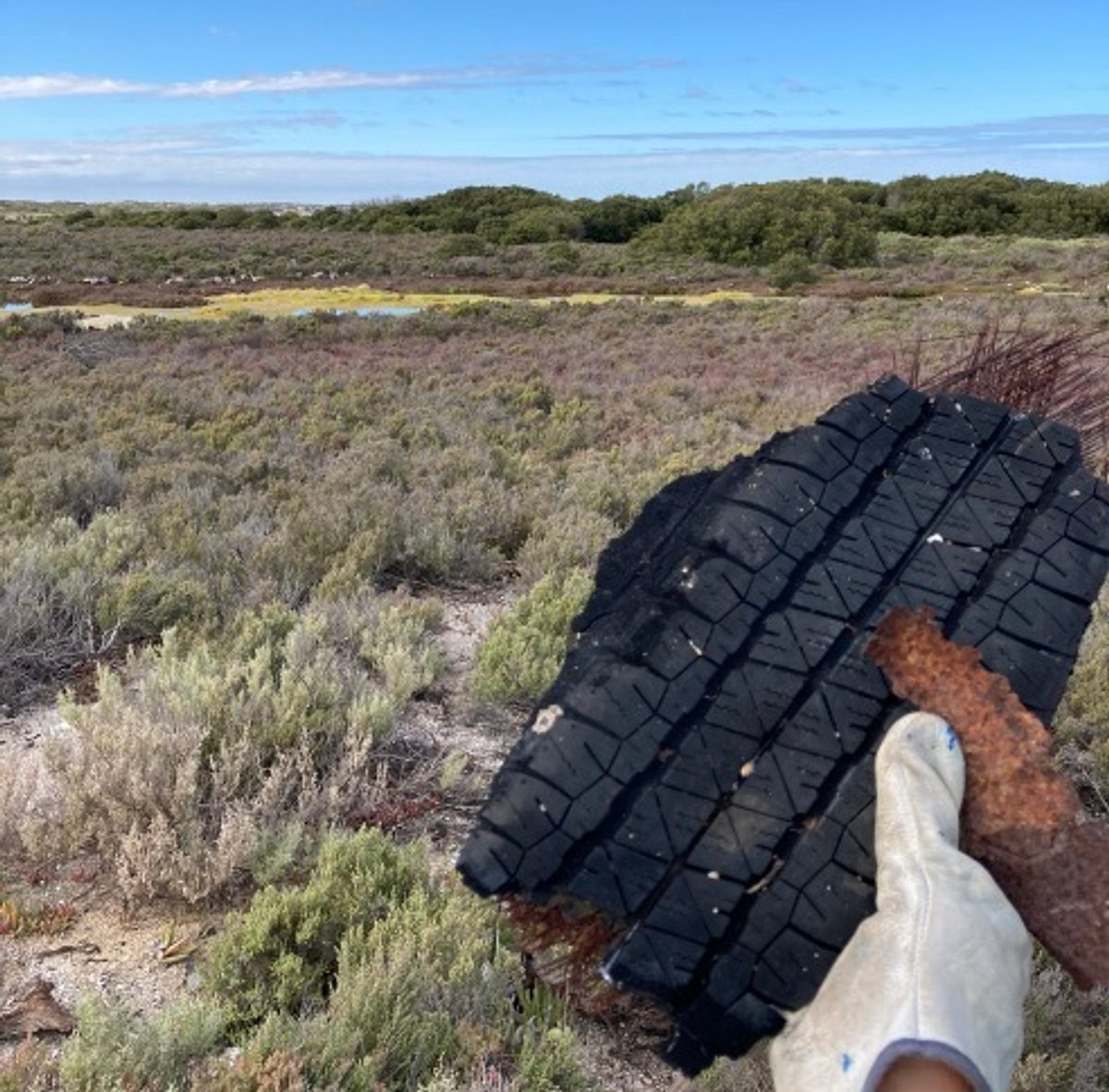 Nesting at Coffin Bay
April 1
Did you know Hooded Plovers nest on our beaches for around nine months every year from late July to mid-March? The last nesting attempt for this season that we know about has been reported north of Coffin Bay with three chicks successfully hatching mid-March. If all goes well, they will reach flying age around Easter. A trained volunteer monitored them from a distance this week and they seem to be doing well. If you see chicks or nesting birds on our beaches, please keep your distance.
Saltmarsh monitoring at Tumby Bay
March 29
The sun was shining this week for our quarterly saltmarsh monitoring at Tumby Bay. The Sediment Elevation Table (pictured) is being used to look into carbon accumulation and change over time in Eyre Peninsula coastal saltmarsh with the University of Adelaide.
Saltmarshes sequester a huge amount of carbon in the soil making them very important for climate change mitigation.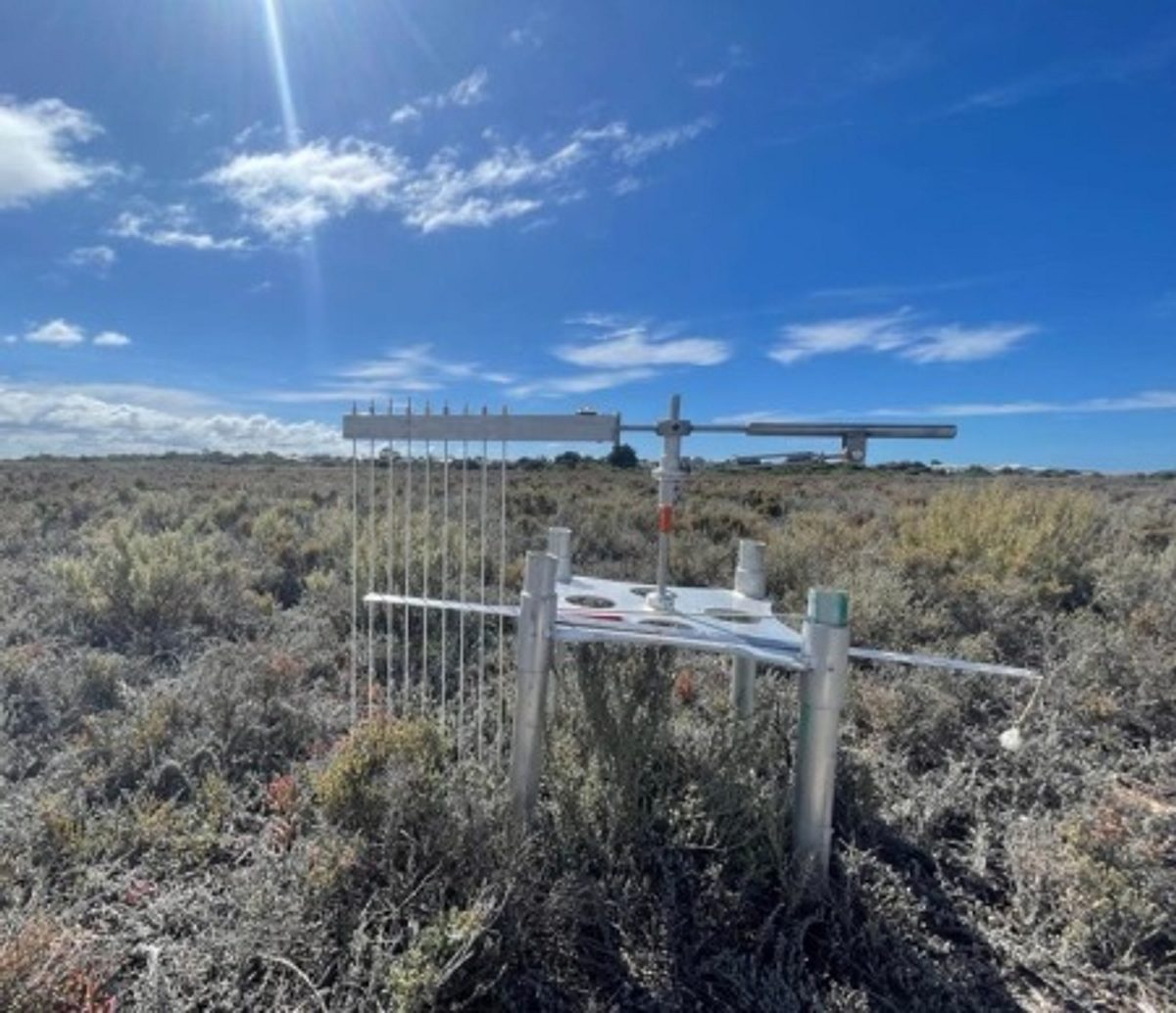 Students get creative with shorebirds
March 17
Karcultaby Area School students enjoyed an afternoon of bird scoping, origami and figurine modelling whilst learning about the threatened Hooded Plover species during shorebird workshops hosted by our landscape officers.
The workshops at Karcultaby are part of a series being held across the Eyre Peninsula to increase awareness of shorebirds, through the Board's Saltmarsh Threat Abatement and Recovery Project.
Eyre Peninsula Landscape Board, Landscape Officer Libby Hunt said it was wonderful to see the students relating their summer holiday beach experiences to the role play activity.
"Enabling students to perform the roles of introduced and native predators and every day beach users, enabled an understanding of the fragility of the shorebird lifecycle, and the small changes we can all make to share the beach with shorebirds and give them the greatest chance of survival," said Ms Hunt.

1000s of shorebirds + 3 hoodies
March 4
We counted 1000's of shorebirds across Western EP during recent surveys. Eastern curlews, oyster catchers, plovers, stints, redcaps, cormorants, swans, and many more bird species were recorded.
Three Hooded Plover fledglings were also spotted. Eyre Peninsula offshore Islands continue to be a stronghold for successful Hooded Plover breeding and fledging.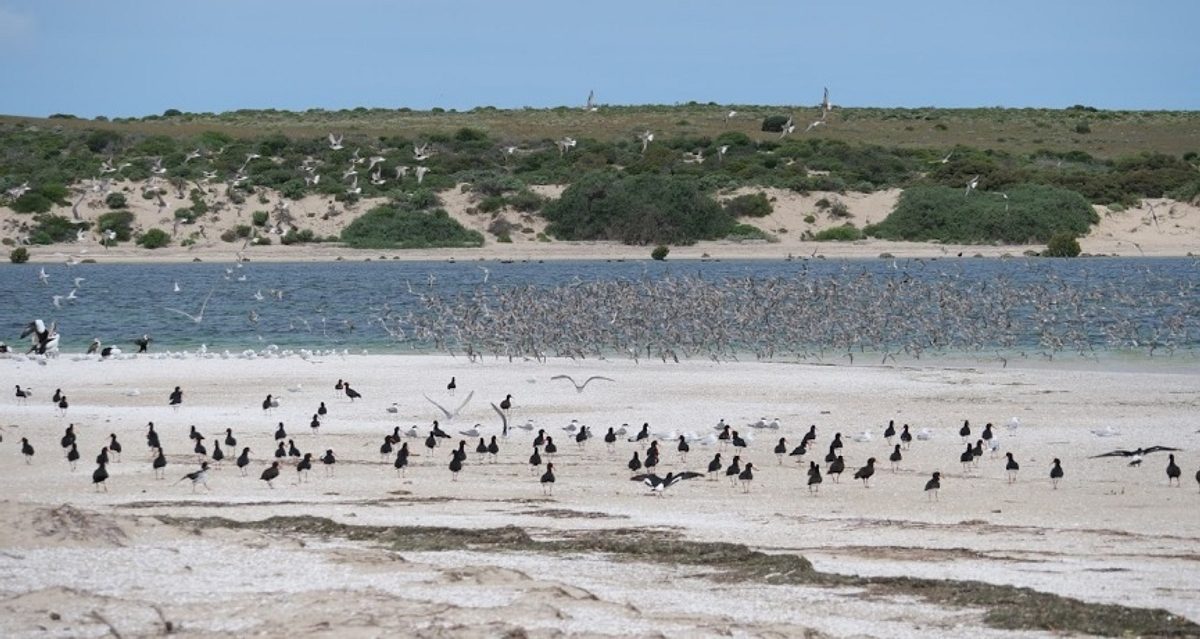 Hoodies flying the nest across the EP
February 17, 2022
The Hooded Plover breeding season has been eventful so far across the Eyre Peninsula. We're thrilled to have a trio of chicks reach fledgling age thanks to interventions including feral cat control & providing dog leashes for walkers... and we were quite amazed that another two got to flying age on the busy Fishery Bay beach near Port Lincoln.
Breeding season tends to go until April, so when you're enjoying local beaches, please keep an eye out for signs that alert beachgoers to the presence of these threatened birds. You can help by walking on the water's edge, keeping dogs on a lead and staying well away if you do spot any.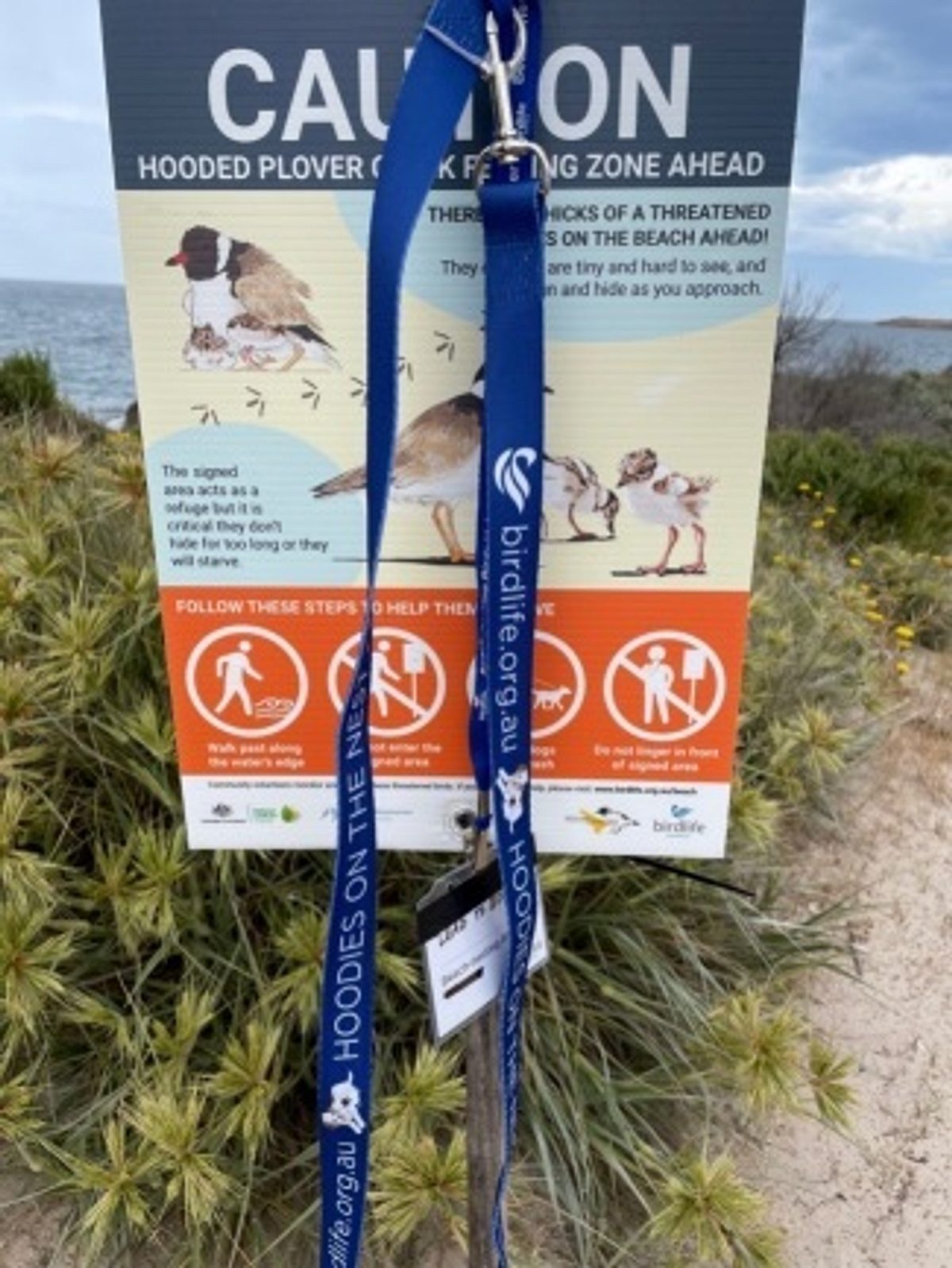 Fishery Bay Hooded Plovers survive to fledgling age
January 24, 2022
We're thrilled to report that two threatened Hooded Plover chicks at Fishery Bay beach near Port Lincoln have made it to fledgling age, which means they can now fly which will greatly help their chances of survival. These are the first fledged hoodies reported on this busy beach.
Our BirdLife volunteers, especially Kym Montoya, have been an amazing support in monitoring this beach regularly and giving the birds a fighting chance. Thanks also to the public for reporting sightings and respecting the fenced off area.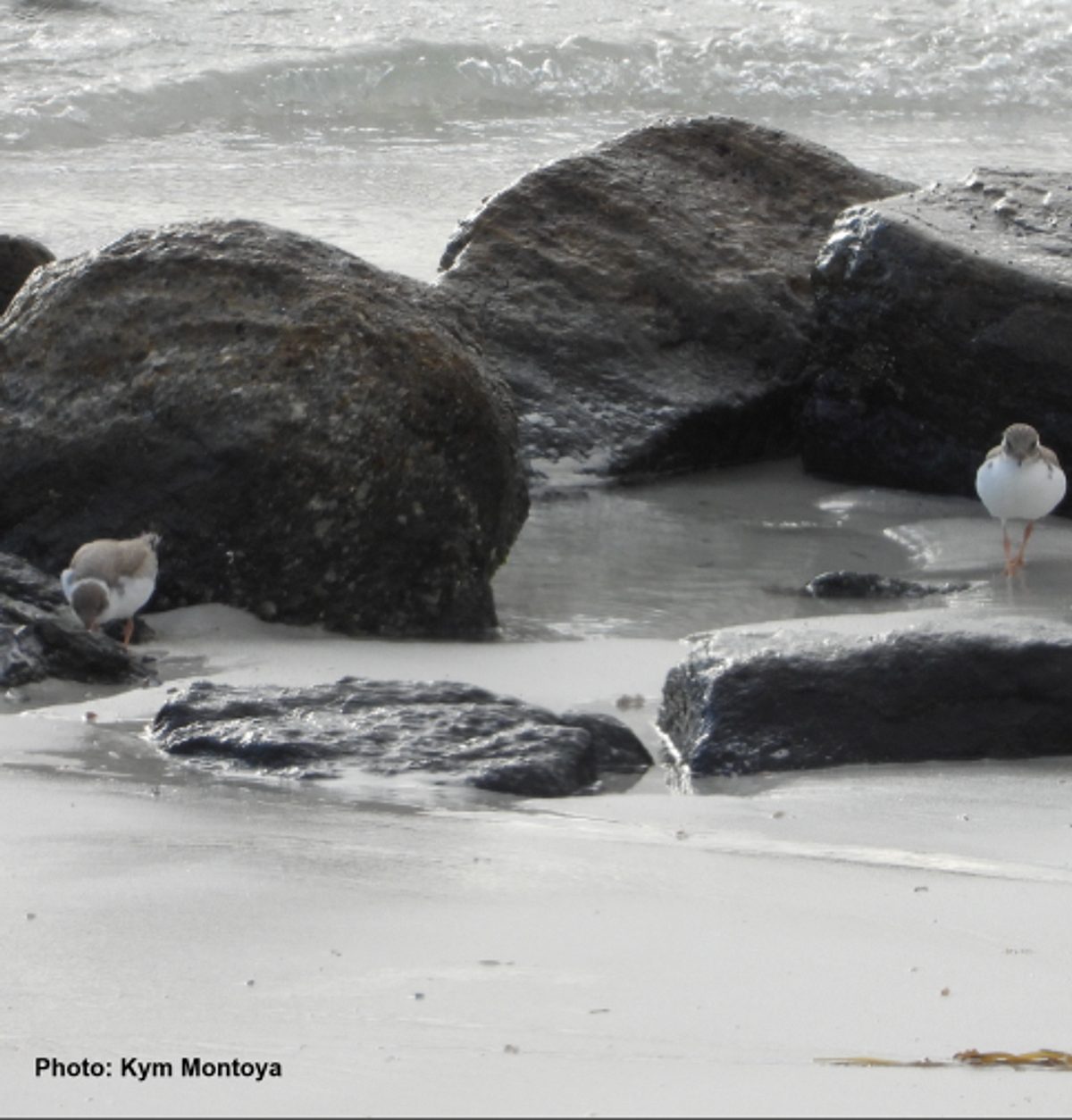 Follow us
See our news updates as they happen by following us on Facebook or Twitter.
The Saltmarsh Threat Abatement and Recovery (STAR) project is supported by the Eyre Peninsula Landscape Board, through funding from the Australian Government's National Landcare Program.