Funding for Eyes on Eyre campground upgrades
News release
23 March 2022
The Eyre Peninsula Landscape Board has been successful in receiving $710,000 of funding to help with conservation management at priority coastal campgrounds around the region as part of its Eyes on Eyre project.
The funding for the Eyes on Eyre project comes from the Landscape Priority Fund which supports landscape boards to invest in large, landscape scale projects addressing regional and cross-regional priorities.
This funding for Eyes on Eyre will be used to fund activities such as:
Erection of fencing or rock structures to manage access to appropriate areas.
Revegetation of damaged areas.
Targeted control of pests and weeds.
Installation of regionally consistent signage.
An expression of interest process will be initiated soon to allow coastal councils to apply for the funding at priority sites across Eyre Peninsula.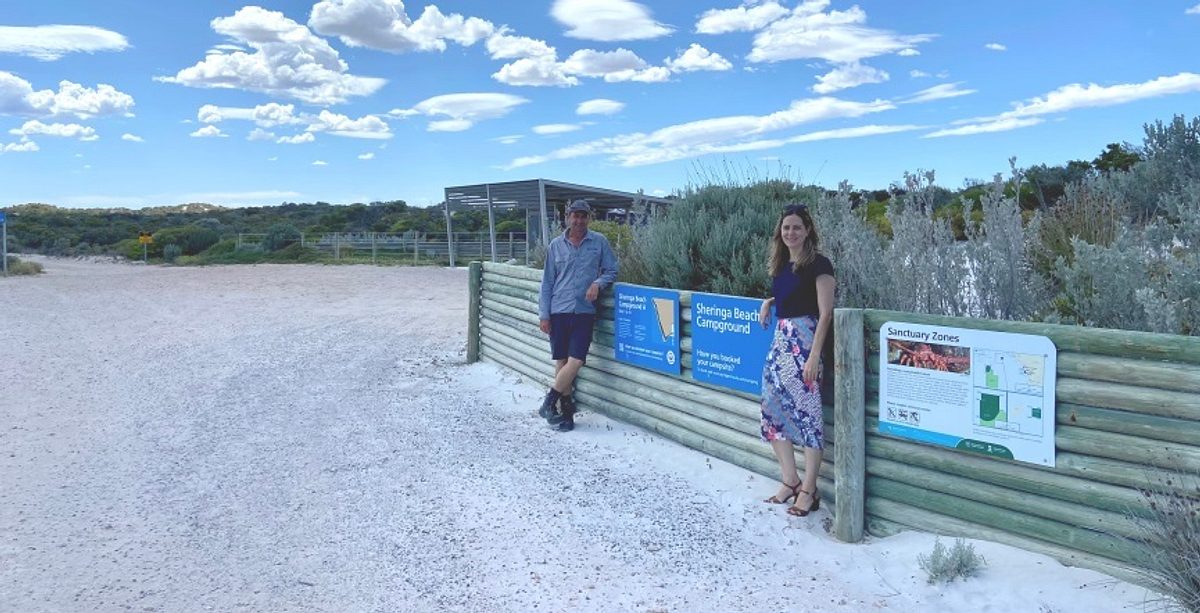 Eyre Peninsula Landscape Board Planning and Assessment Officer, Andrew Freeman has been involved with the Eyes on Eyre initiative since its inception several years ago, and will be managing this new stage of the project.
"We're really pleased to receive this funding which will help to protect our amazing Eyre Peninsula coastline," Mr Freeman says.
"We've seen the negative impact that visitors can have on our local environment – especially in recent years when people are holidaying closer to home – so we need to find a way to let people explore our coastal areas in a more environmentally-aware way.
"This funding will assist the community of Eyre Peninsula to look after our sensitive coastal environments while at the same time, the improved infrastructure will provide a better visitor experience."
The summer of 2020/21 particularly highlighted the need for greater environmentally-aware visitor experiences, as highlighted in the Eyes on Eyre Camping Impacts video.

Eyes on Eyre is an initiative between the Eyre Peninsula Landscape Board, Regional Development Australia Eyre Peninsula, the Eyre Peninsula Local Government Association and the Department for Environment and Water in conjunction with 11 local councils.
This latest funding is in addition to $500,000 Parks 2025 grant, that was obtained by Eyes on Eyre last year from the Department for Environment and Water, to undertake campground improvement works and introduce a regional online booking system for campgrounds which is being managed by Regional Development Australia Eyre Peninsula.