Sharing sustainable agriculture for the future
News article
|
01 June 2023
Key learnings from a five-year regenerative agriculture project that has included farmer-led multi-species and soil carbon improvement trials, will be shared at an upcoming forum.
The Regenerative Agriculture Forum will be held in Cleve on June 15 as part of the Regenerative Agriculture Program, delivered by the Eyre Peninsula Landscape Board and facilitated by Agriculture Innovation and Research Eyre Peninsula (AIR EP), through funding from the Australia Government's National Landcare Program.
Throughout the program, 31 small grants worth more than $280,000 were awarded to farmers and farmer groups to trial multi-species cover crops and pastures; and to investigate soil modification like deep soil ripping.
There were 23 sites funded for the multi-species cover crop trials and 9 for soil modification and soil carbon improvements. Sustainable Agriculture Project Officer Josh Telfer, says the grants have given recipients the support needed to look into new ways of managing their farming enterprises.
"These grants have allowed the recipients to trial, practice, demonstrate and monitor alternative farming practices to reduce exposure to wind erosion and increase soil carbon to improve agricultural sustainability on their farm," says Mr Telfer.
"With their funding, landholders and farmer groups have purchased novel seeds; implemented soil modifications; monitored plant emergence, biomass and yield; and undertaken various soil and biological testing to see if benefits could be measured.
"Some of the sites have been catalysts for farmers trying these practices on a broader scale and have often spurred on neighbours to try some of the practices themselves."
One farmer involved has said: "This program has led me in directions of learning I previously had no idea about. We now have more access to knowledge than ever before and are on the road to a different mentality towards farming systems."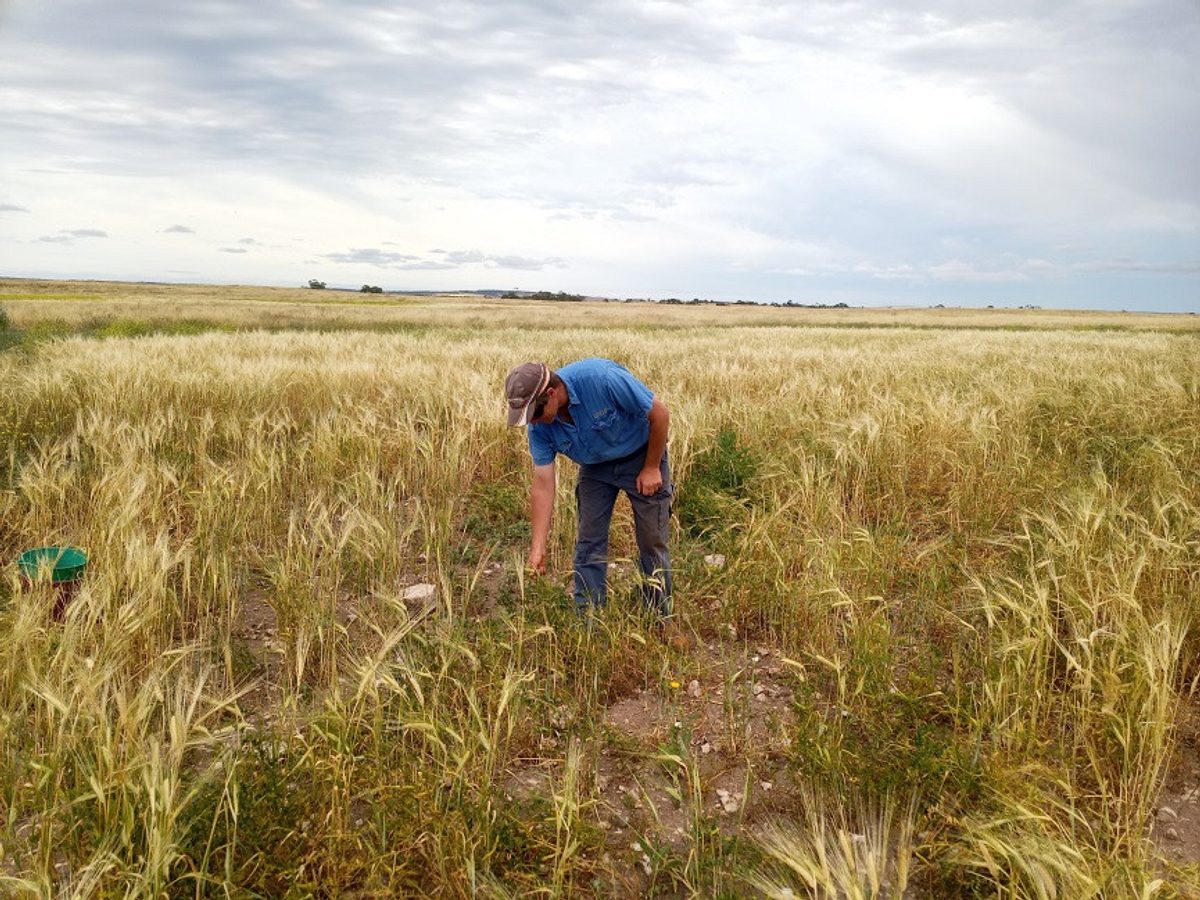 Mr Telfer says feedback like this is great to hear, with the program aiming to provide education and support for farmers.
"We'd like all local farmers to be able to learn from these trials, so key results from this five-year sustainable farming program will be shared at our forum this month," Mr Telfer says.
"I'd encourage all Eyre Peninsula famers with an interest in improving their soil, to come along and hear about some of the things we've seen work – or maybe what doesn't work – on local farms, and be part of this forum.
"This program has always aimed to foster a culture of peer-to-peer learning and big picture thinking about supporting agricultural system sustainability into the future."
As well as sharing key project findings at the forum, two specialists will speak on soil microbiome research and applied invertebrate agroecology. There will be extensive discussion and Q&A time to give attendees the opportunity to understand the issues, and to explore some of the outcomes seen in the program.
The free forum will be held at the Cleve Golf Club on June 15 from 9.30am to 3.00pm. Attendees should register by June 12 at https://airep.com.au/event/regenagforum23/.
For queries about the forum,contact Josh Telfer on 0460 000 290
For media queries: contact the Board's Communications and Engagement Officer on 0488 005 880 or E: katrina.phelps@sa.gov.au.