Fox control time across the Eyre Peninsula
News article
|
04 February 2021
Landholders across the Eyre Peninsula will be able to collect free fox baits from the Eyre Peninsula Landscape Board between mid-February and the end of March.
8 February 2021
Landscape Officer Sarah Voumard, says landholders are encouraged to get their free meat fox baits and talk to their neighbours to coordinate baiting for best results.
"We encourage local land managers to come along on the group bait distribution days and talk to us about the fox control options," Ms Voumard says.
"It is estimated that foxes cost the Australian environment and economy $230 million a year through predation on livestock; and they are also a major predator of native wildlife.
"It is an ideal time for baiting as food sources are low and juvenile foxes are on the move and more likely to take baits.
"It's also ideal to reduce fox numbers before many landholders start lambing to help reduce the risk of predation on lambs."
Last year more than 20,000 baits were distributed across the Eyre Peninsula by the EP Landscape Board.
It is recommended to bait twice a year – once in autumn before winter lambing and again during spring which is fox breeding season.
Land managers are reminded to bring along a bucket with a sealable lid when collecting baits. The baits are frozen meat which is best kept frozen until use. The relevant property section numbers also need to be given to the landscape officers on collection.
Alternative commercially produced fox baits such as Foxoff and De-Fox may also be purchased from Eyre Peninsula Landscape Board offices across the Eyre Peninsula.
Distribution locations and times are listed below.
Eastern district
9.30-11.30am at the following dates and locations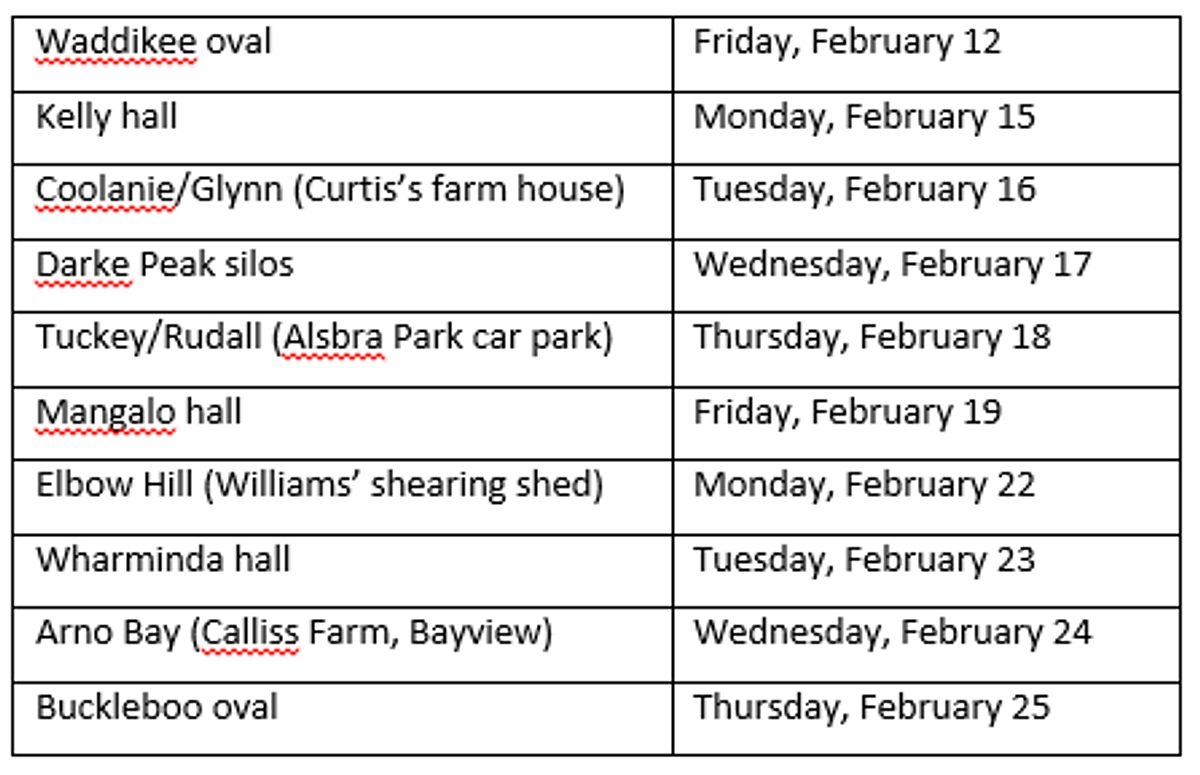 Wudinna area
Various times, as indicated after the date

Lock area
At 5.30pm at the following locations

Far west region
At various times, as indicated after the date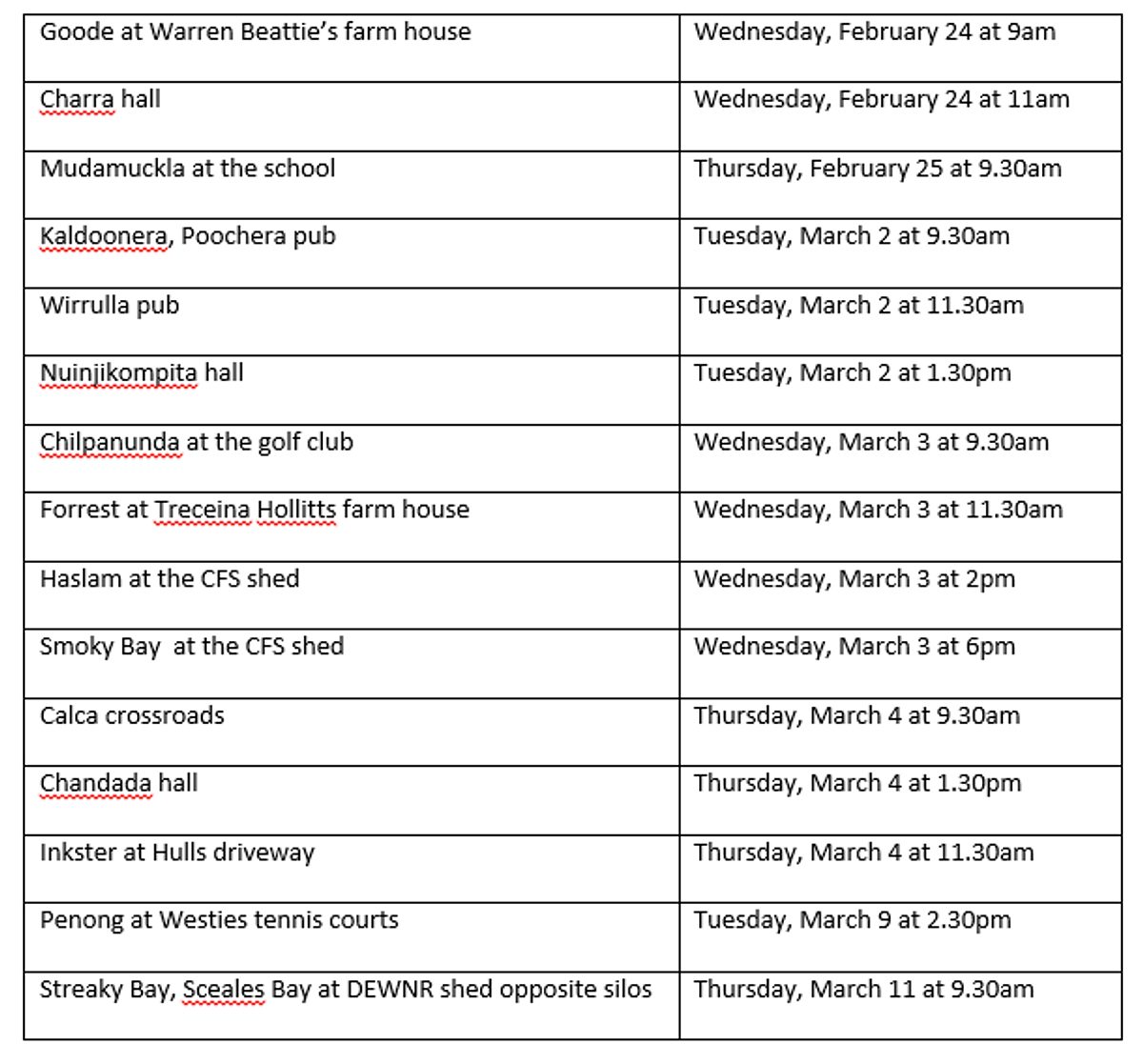 Southern district
9.30am-11.30am (unless indicated) at the following locations and dates