Landscape boards committed to reconciliation and First Nations partnerships
News release
27 January 2022
The chairs of South Australia's nine landscape boards have made a strong commitment to reconciliation and to strengthening partnerships with First Nations across the state by signing an historic 'Statement of Commitment'.
The statement marks an important formal commitment by the boards to collaborate with First Nations in working toward statewide landscape priorities.
Developed in consultation with cultural authorities including the First Nations Coordinating Committee and SA Native Title Services, the statement gives twelve commitments to guide how each board will embed First Nations partnerships and expertise in delivering regional landscape plans.
Chair of the collective of landscape board chairs, David Greenhough, is confident that setting out the agreed commitments will see better integration of First Nations partnerships and engagement into landscape management and community capacity building.
"We have committed to learn from and with our First Nations partners, actively seek their ideas and support their aspirations," he said.
"Each of the nine Landscape SA regions encompass rich and diverse cultural stories and histories. Through signing this statement each board is committing to build stronger relationships with Aboriginal people and organisations in SA, and supporting their greater economic prosperity and wellbeing. Ultimately, we are committed to looking after our land, water and people together.
"We have worked with First Nations authorities to ensure the statement genuinely honours the intent of reconciliation and the 'Closing the Gap' principles, and reflects our pledge to deliver."
The statement stipulates that through respectful cross-cultural knowledge sharing, and long-term conversations, the boards commit to implementing actions that will see board members, staff and Aboriginal people working together to manage, protect and restore their region's landscapes.
Recognising each region has very different cultural contexts, each local action plan will look different, but will be tailored with and for the local Aboriginal communities.

About landscape boards
Landscape boards are established under the Landscape South Australia Act 2019. Boards support communities and land managers to manage their region's soil, water, pests and biodiversity.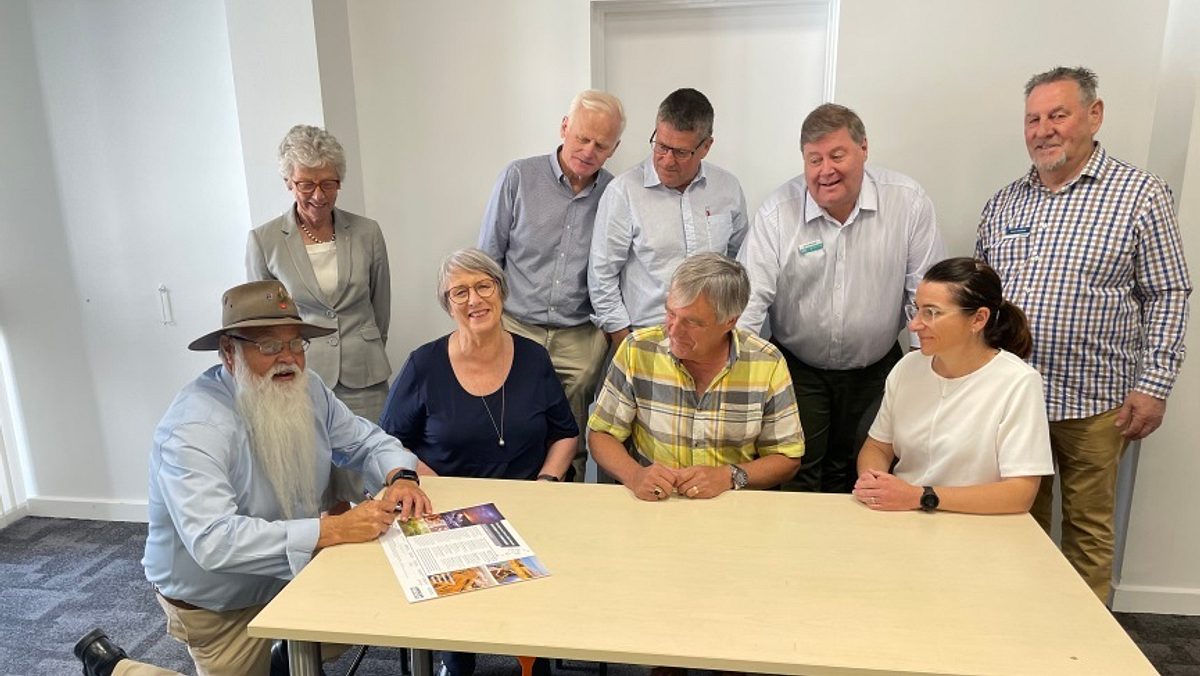 Caption
Standing (L to R) Murraylands and Riverland Landscape Board Chair Di Davidson, South Australian Arid Lands Landscape Board Chair Ross Sawers, Kangaroo Island Landscape Board Chair Andrew Heinrich, Green Adelaide Board Chair Chris Daniels, Eyre Peninsula Landscape Board Chair Mark Whitfield.
Front row (L to R) Alinytjara Wilurara Landscape Board Chair Parry Agius, Northern and Yorke Landscape Board Chair Caroline Schaefer, Hills and Fleurieu Landscape Board Chair David Greenhough, Limestone Coast Landscape Board Chair Penny Schulz.