Repairing damage to water sources after downpours
News article
|
09 February 2022
In the aftermath of significant rain events across the Eyre Peninsula, the Eyre Peninsula Landscape Board is offering support and guidance to those who need to repair waterways or water sources.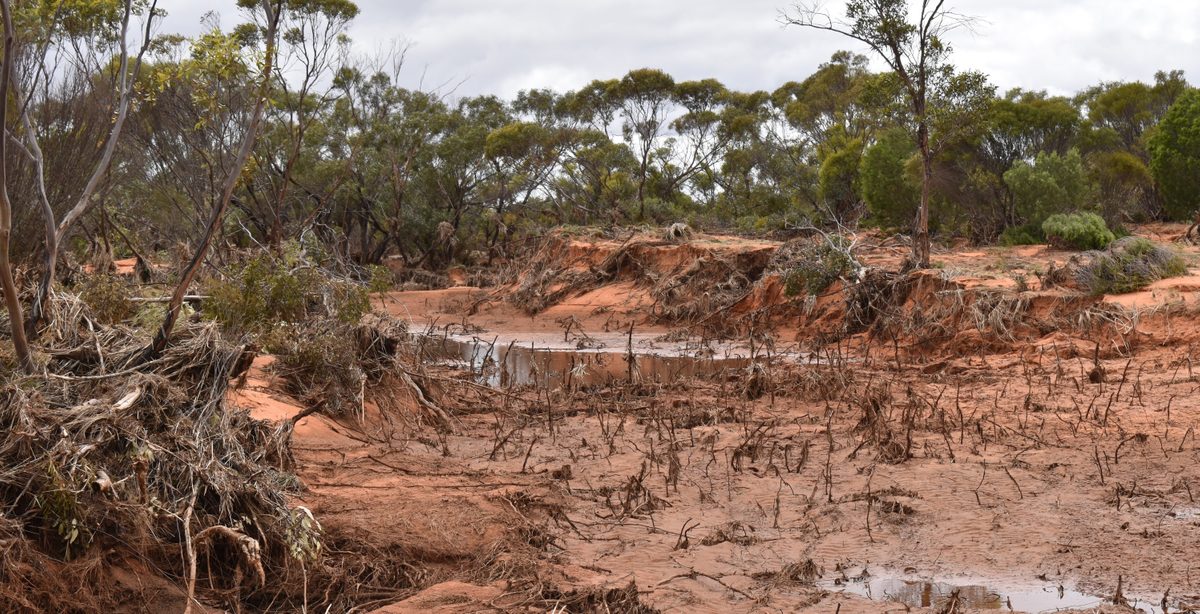 Under the Landscape Act South Australia 2019, permits are required for water affecting activities such as construction or modifications to waterways, dams and crossings, however there are some exemptions for emergency repairs.
Under the local Water Affecting Activity Control Policy, there are permit exemptions for emergency repairs to a culvert or causeway as a result of a flood event, as long as standards are met, the work is undertaken within 12 months and the Board is notified of the works.
Manager of Landscape Operations for the Board, Seb Drewer, met with the District Council of Kimba and affected landholders in that area last week, while other Board staff have been in contact with other Eyre Peninsula councils who have areas impacted by the rain events.
"We are aware of significant damage to water resources around Kimba, Franklin Harbour and Cleve, and understand that it's going to be a massive job for many people in these areas to get on top of the issues that have been caused," Mr Drewer says.
"The Eyre Peninsula Landscape Board is available to give advice and assistance to those applying for any Water Affecting Activity permits that may be required; and we can help to fast track the application process.
"There are some permit exemptions when it comes to emergency repairs for dams and crossings, but if you're not sure, it's always best to check with us first."
If any impacted councils have not been able to speak to the Board yet or for impacted landholders who would like advice on repairing or modifying waterways and water related infrastructure, please see our Water Affecting Activities web page for a range of resources or call the Board's Water Resources Officer on 0428 815 487.
In addition to water source issues, the Board is aware that the emergence of declared weeds and the need for priority control activities will arise; along with soil and water erosion impacting farming land.
If there's a water source, weed or agriculture issue you'd like to talk to us about, please contact Tim Breuer who is leading our severe weather response team. Tim can be contacted via email timothy.breuer@sa.gov.au or on 0488 000 481.
The Board is also looking into funding options to help with some of the issues that have arisen from the January rain events.
Online resources: