Formal listing of vegetation as critically endangered
News article
|
15 March 2022
A vegetation community that once covered large areas of western Eyre Peninsula, has been given a helping hand with a new conservation status approved after several years of petitioning by the Eyre Peninsula Landscape Board and others.
The Australian Government recently announced it has approved the listing of the vegetation community 'Drooping sheoak grassy woodland on calcrete of the Eyre Yorke Block Bioregion' as critically endangered under the Environment Protection and Biodiversity Conservation Act 1999 (EPBC Act).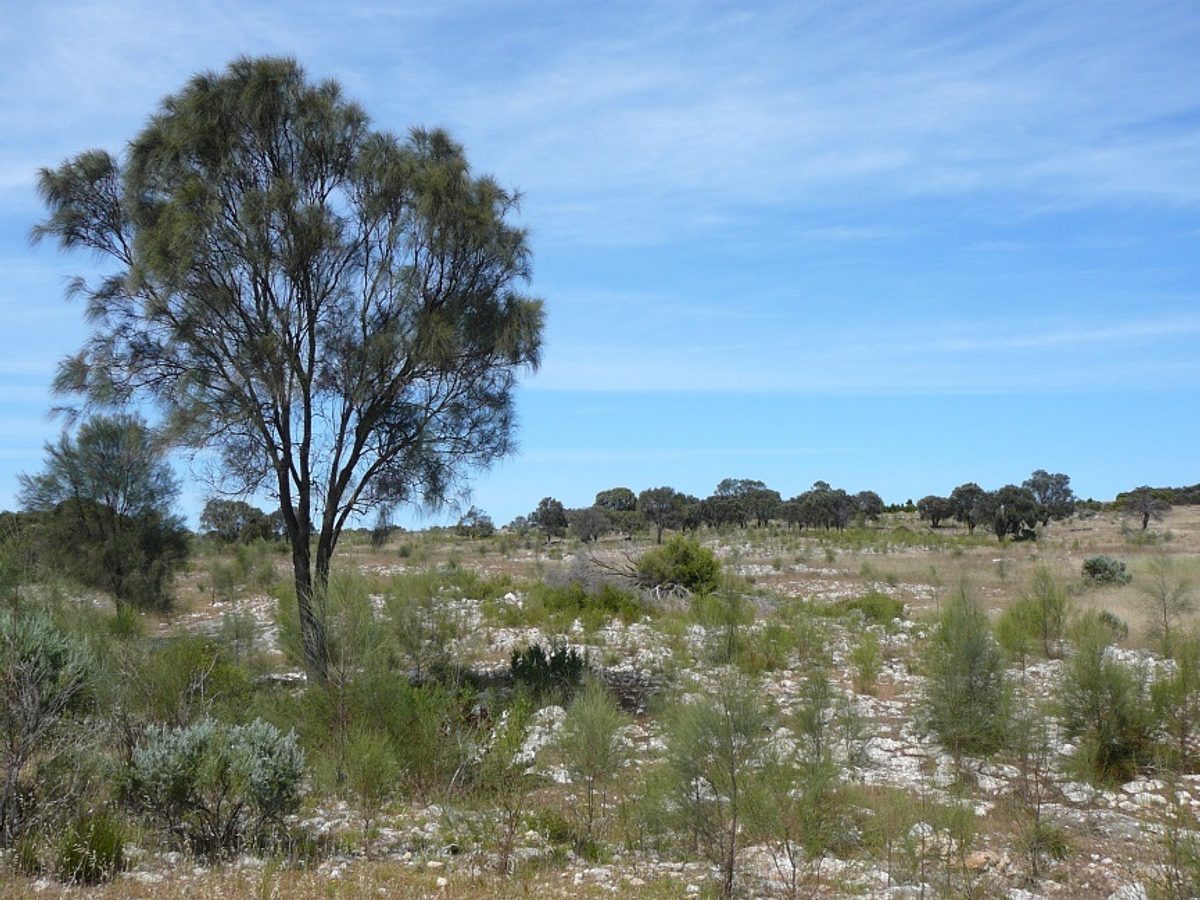 Under the Landscape Board's former Eyre Peninsula Natural Resource Management Board, an application was submitted to the Australian Government in early 2018 to classify the drooping sheoak grassy woodland vegetation as critically endangered.
Planning and Assessment Officer with the Eyre Peninsula Landscape Board Andrew Freeman, who was part of the application team, says the intent of this listing is that the species and ecosystem functions associated with 'Drooping sheoak grassy woodland on calcrete' are taken into account during new development and receive priority support for conservation efforts.
"This listing is very pleasing as 'Drooping sheoak grassy woodland on calcrete' once covered vast areas of the west coast but now only a few healthy remnants remain mainly near Streaky Bay, Elliston and Coffin Bay," says Mr Freeman.
"I hope this listing helps to look after the few remaining areas that are in good health and increases the already large community effort to return calcrete areas to Drooping sheoak grassy woodlands in other areas."
Drooping sheoak grassy woodlands are made up of predominantly drooping sheoak trees in the overstorey, a variety of shrubs (including wattles) in the midstorey and mixture of small shrubs and grasses in the understorey.
A number of land managers had input into the listing application including Elliston farmer Debbie May, who is also a board member of the Eyre Peninsula Landscape Board.
"I was excited to hear this listing has been approved as so much of this vegetation community has been lost," says Ms May.
"We all need to look after what is left and try to re-establish other areas as these sheoak grassy woodland systems support so much wildlife and make farming enterprises more productive."
The Eyre Peninsula Landscape Board acknowledges the many non-government organisations and individuals who have researched or looked after this vegetation community for decades and the traditional owners who have looked after it for thousands of years.
"There's a lot of people across the Eyre Peninsula who have contributed to conserving sheoak grassy woodlands and we're very proud of their efforts," says Mr Freeman.
"Special recognition should go to the staff of Eyre Native Seeds, Greening Australia, The Nature Conservation Society of SA as well as members of the Elliston Landcare Group and Friends of Coffin Bay Parks.
"Of utmost importance has also been the commitment of many land managers to look after this vegetation community on their properties, with particular credit to the Nosworthy family who have been looking after some of the largest areas left of this vegetation community for more than 40 years near Sheringa."
More information about this ecological community can be found in the conservation advice at http://www.environment.gov.au/biodiversity/threatened/communities/pubs/172-conservation-advice.pdf and on our sheoak restoration page.