50,000 reasons to celebrate re-opening of Kangaroo Island Native Plant Nursery
News article
|
03 May 2023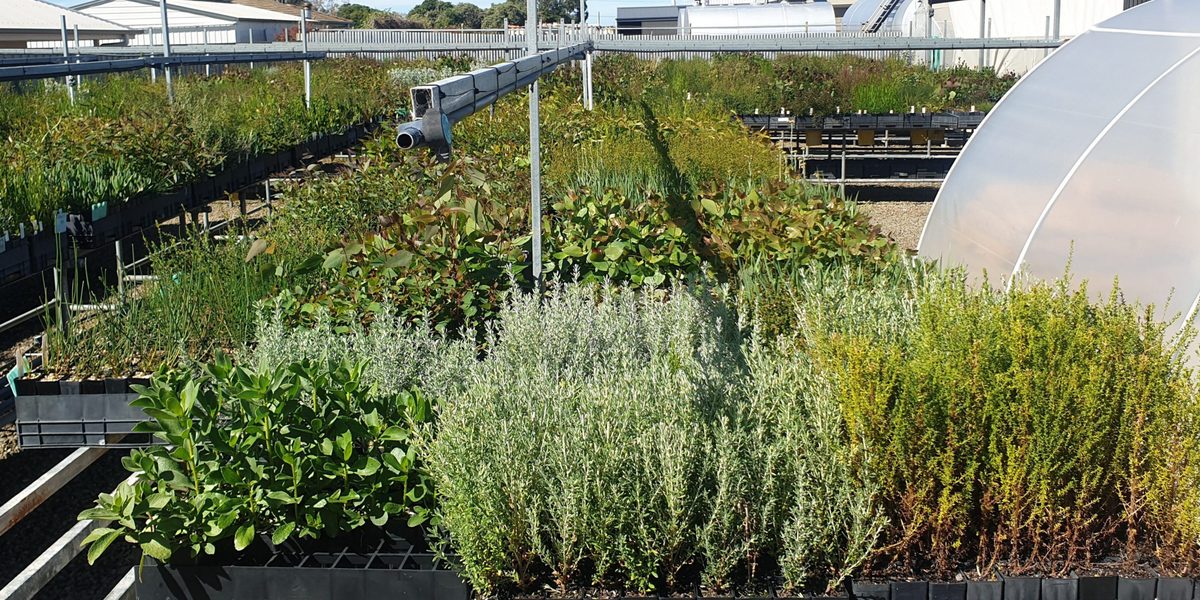 The much-loved Kangaroo Island Plant Nursery has re-opened its doors this week as the winter planting season kicks off in earnest.
With the support of a dedicated team of 10 volunteers, the Nursery has propagated over 50,000 native plants over summer for local orders and public sales.
Nursery Manager Jo McPhee said that good rains over April have meant many KI residents were already planning to plant their orders.
"The Nursery grows over 100 different species of KI native plants, which can be used for revegetating land, windbreaks, shelterbelts, coastal plantings and home garden use," Jo said.
"Many of these plants have been grown with funding kindly provided by the Australian Government, Prince Albert II of Monaco Foundation, Collette Travel and the Nature Foundation to support fire affected landowners restoring windbreaks and shelterbelts and critical habitat for threatened species such as the Glossy Black Cockatoo and Kangaroo Island dunnart.
"For large orders of 300 or more plants, we collect seed from around the area where the plants are to be grown to ensure that provenance is continued. Plants grown from provenance seed have excellent survival rates as their genetics are adapted to tolerate those particular environmental conditions."
The Nursery has also been supported by a small but dedicated team of 10 volunteers who have donated a total of 150 hours of their time this propagating season helping with filling tubes, thinning seedlings and weeding.
"The volunteer contribution is greatly appreciated and has been fundamental in achieving successful outcomes this propagating season," Jo said.
The nursery is located at 22b Telegraph Rd, Kingscote and will be open on Tuesdays from 9am to 1pm and Thursdays from 9am to 4.30pm from May 2 to August 31. Plants can be collected at these times or by appointment outside these hours.
Orders for 2024 planting can be made by the end of August 2023. Jo is available to support landholders with advice on "what, where and how best to plant to suit the conditions of their property". Call 0437 322 692 for more information.