Glossy black-cockatoo population continues to expand!
News release
17 July 2018
Endangered species moves closer to a mainland return as Glossy Black-cockatoo Recovery Program breeds success!
In 2015, staff and volunteers from the Glossy Black-cockatoo Recovery Program were thrilled to find the first glossy chick on the Dudley Peninsula since the 1970s. This year two more chicks look set to join the burgeoning flock of around 36 on the peninsula.
Karleah Berris, Regional Landcare Facilitator from Natural Resources Kangaroo Island has been working on the recovery program since 2015 and is excited about this latest milestone.
"In 2004, locals were only seeing around four or five glossy black-cockatoos in Penneshaw and only for a few months of the year - now we have resident population on the Dudley Peninsula, centred around Penneshaw.
"Glossies are sighted on the Dudley Peninsula year round and in 2016 at our last count the flock had grown to 36 birds!" Ms Berris said.
This marks a milestone in the recovery program, which commenced in 1995 with less than 160 glossy black-cockatoos in existence with no birds breeding further east han the Playford Highway at Cygnet River.
The recovery program has been working with Greening Australia to plant 150 hectares of drooping she-oak feeding habitat for glossies at Baudin Conservation Park and on the lower Fleurieu Peninsula and it is hoped that a few of the birds will soon make the short flight over Backstairs Passage to the mainland.
"Now that we have a large resident flock breeding on the Dudley Peninsula I believe we are getting closer to seeing glossy black-cockatoos showing up on the lower Fleurieu Peninsula. It's certainly something I am hoping to see happen in my lifetime"
"Much of the feeding habitat planted for the glossies on the lower Fleurieu is now mature and ready for the birds to visit." Ms Berris said.
Nest protection work carried out by the recovery program has afforded glossy black-cockatoo chicks, such as this year's two precious ones on the Dudley Peninsula, vital protection from possum predation. This work would not have been possible without the support of Kangaroo Island Plantation Timbers, who continue to sponsor the program, bringing their total commitment to almost $100,000.
Shauna Black, Director, community engagement of Kangaroo Island Plantation Timbers, welcomed the latest milestone and the continued success of the recovery program.
"Congratulations to Karleah and the team, This Dudley outpost of the glossy blacks is a testament to their hard work and passion."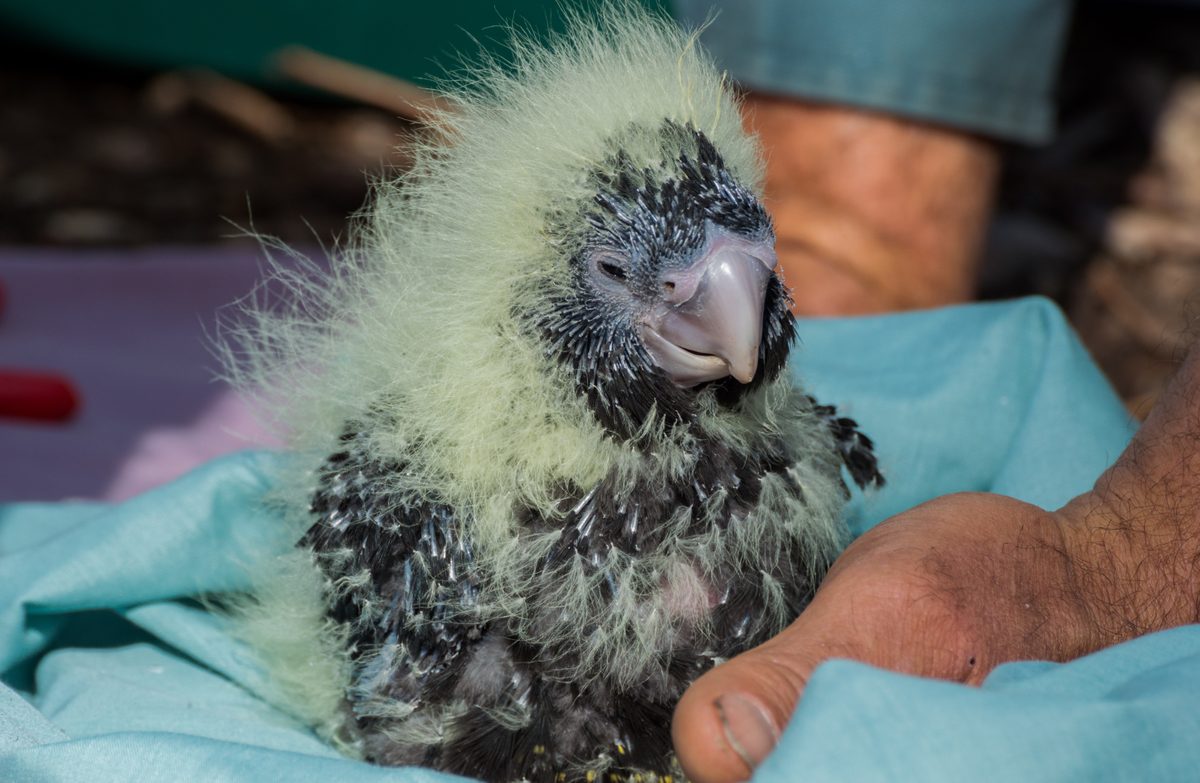 More information
Communications & Media Coordinator
8553 4437