KI Landscape Board project optimistic on future for KI Dunnarts
News article
|
11 August 2020
A new project, supported by the Kangaroo Island Landscape Board (KI Landscape Board) through funding from the Australian Government, is finding encouragement from multiple sightings of the Kangaroo Island (KI) dunnart through its work on identifying and protecting the remaining dunnart populations on the west of the island.
The new three-year project will complement the work already undertaken by other members of the KI Dunnart Recovery Team which unites the work being undertaken to form a coordinated approach to help the dunnart.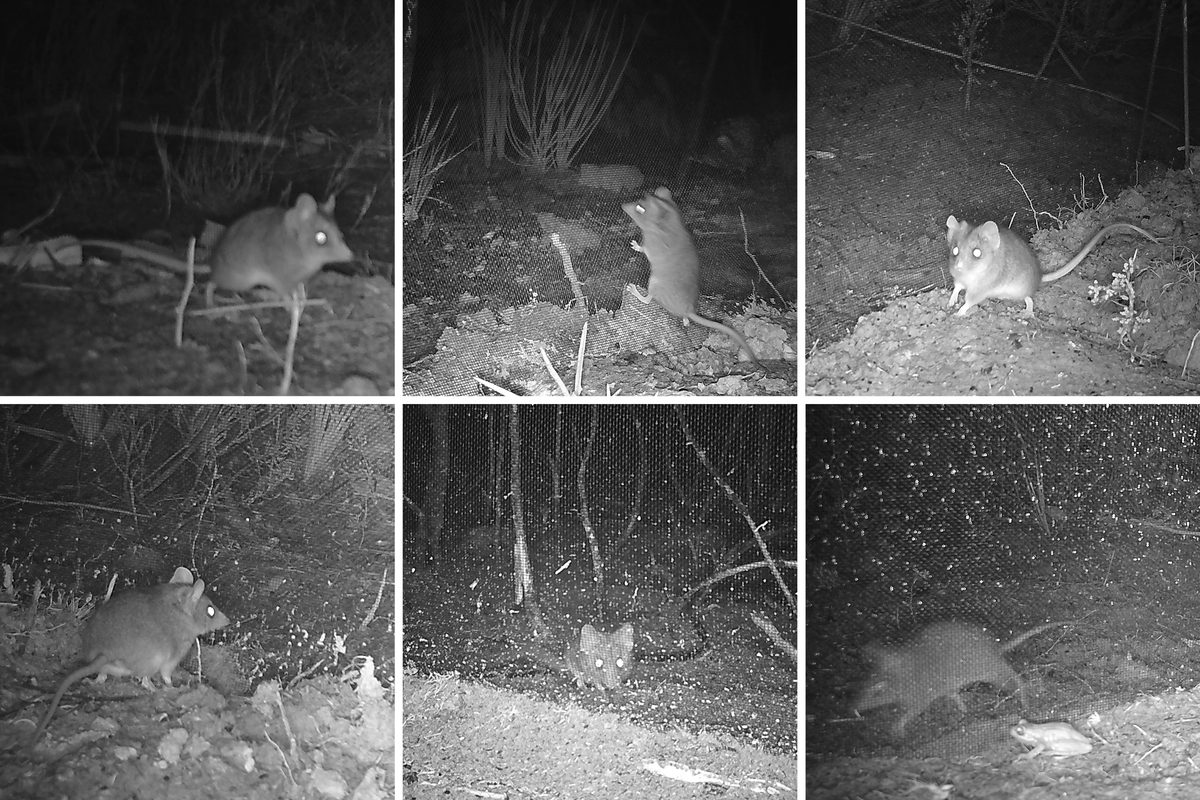 Chair of the KI Landscape Board, Andrew Heinrich, says that the coordinated approach makes sense for the recovery of the species.
"A coordinated approach between all these groups will help ensure that work is not duplicated and that we are working collaboratively for the betterment of the species." Said Mr Heinrich.
"Alarmingly, the team has also trapped and removed 72 feral cats from around the monitoring areas, showing that our feral cat eradication work is still highly relevant."
KI Dunnart Project Manager, Paul Jennings, says that KI dunnarts have now been recorded at 22 sites since February, in both unburnt pockets and burnt areas within parks on the west of the island.
"The team are really excited to have a growing number of detections of the KI dunnart in the remaining unburnt pockets of vegetation in parks but we were simply amazed to find them in burnt areas too!" said Mr Jennings.
"Over the 22 sites we have recorded more than 60 separate sightings of the KI dunnart so far, with three of those sites located within the burnt area, proving this little critter is more resilient to bushfires than we anticipated."
"With so much of the parks impacted it was very encouraging to see this level of sightings. Our main challenge now is to protect these remaining populations from key threats, such as predation from feral cats."
"Given the level of feral cats we have recorded on our cameras and caught in our traps we will need to do more to combat this threat to the dunnart. The project will also employ on-ground shooting, detector dogs and soft-jaw leg-hold traps to help combat feral cats and is also planning to conduct a baiting trial over winter."
Both the KI dunnart monitoring and feral cat control work have been conducted in collaboration with the Department for Environment and Water's Conservation and Threatened Species Unit and the National Parks and Wildlife Service.
More information on the KI Landscape Board's KI Dunnart Project can be found here:
https://landscape.sa.gov.au/ki/plants-and-animals/The_KI_Dunnart_project
Get involved!
The project's monitoring cameras have also recorded multiple sightings of several other threatened species in both unburnt and burnt areas, so now is a great time to help us trawl through thousands of images to help identify species!
The monitoring sites consist of a 30m drift-line fence and two wildlife monitoring cameras (motion-detecting) with image downloads occurring weekly to confirm new/repeated KI dunnart detections and presence of feral cats which inform targeted control.
As part of a joint initiative with the Atlas of Living Australia, all of the camera trap photos from the KI Dunnart Recovery team's survey sites are now available on-line for citizen scientists to help look through and identify which animals are present.
If you would like to help out and get involved with a bit of citizen science input, please head on over to https://volunteer.ala.org.au/Bushfire-Recovery-Projects and help us ID some animals.