Leg-banding season for glossy black-cockatoo nestlings
News release
03 June 2022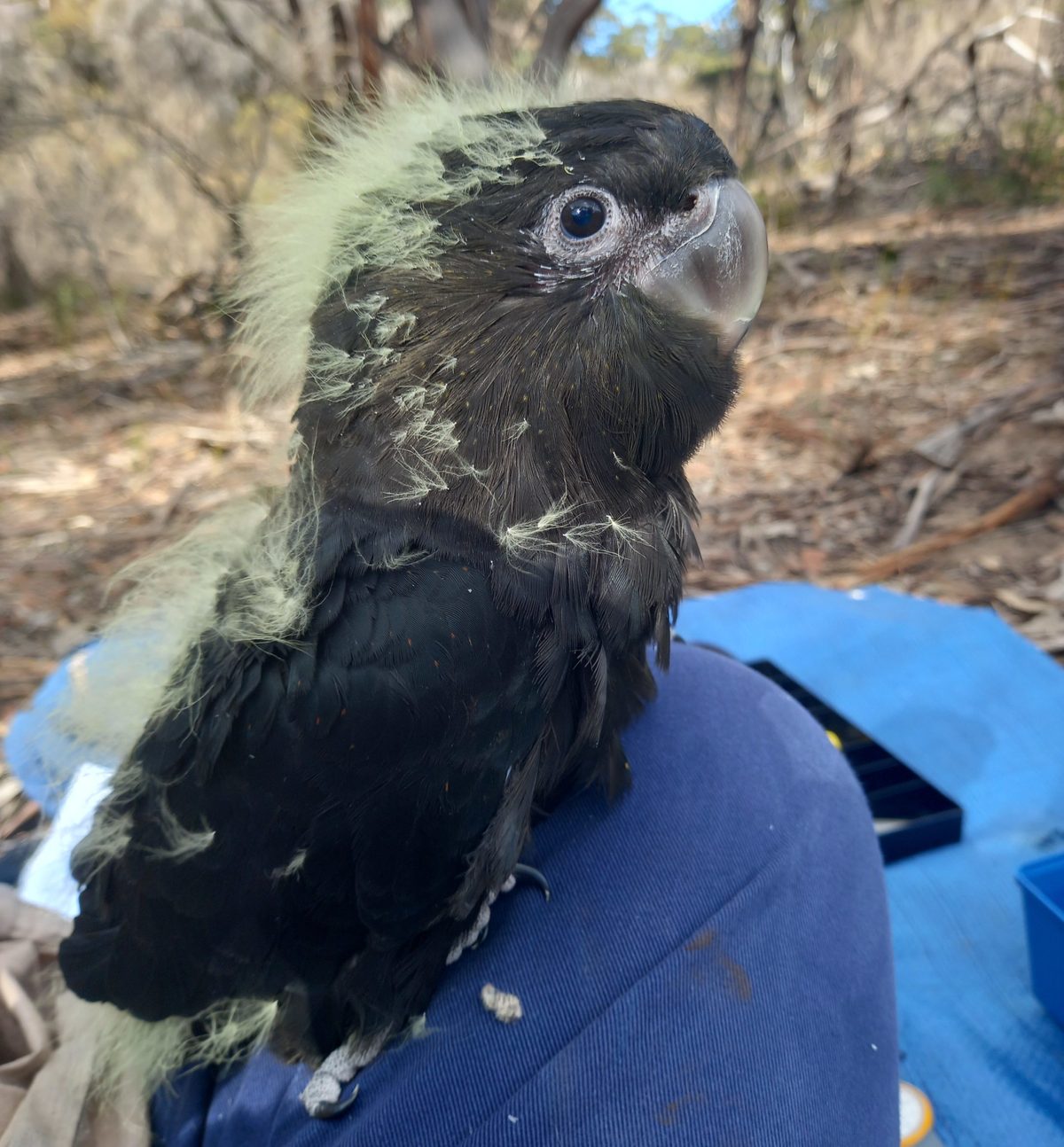 Staff from the Kangaroo Island Landscape Board are currently counting and placing leg bands on this year's glossy black-cockatoo nestlings. This year's leg banding study is part of a long-term monitoring program that is funded by the Australian Government. Each glossy black-cockatoo banded on Kangaroo Island has a unique number on it, meaning these glossies can be identified throughout their life by reading the number using a high powered spotting scope or camera with a good zoom lens.
The first glossy black-cockatoo nestling was banded back in 1995, and leg banding has been carried out almost every breeding season since. Kangaroo Island Landscape Board staff also spend time reading the band numbers of adult birds, which is how the really interesting data are obtained. For example, the oldest glossy black-cockatoo sighted in 2021 was a 23 year old female at Stokes Bay. By collating lots of band re-sightings, the Landscape Board staff have now worked out that around 80% of glossy nestlings that hatched in nests at Stokes Bay or American River subsequently stayed in the area to breed as adults and within one km of the nest that they originally fledged from. However, this is not the case everywhere on Kangaroo Island. By comparison, in the Western River catchment area, only 7% of nestlings that were banded there nested within one km of the nest they originally came from as chicks, with the other 93% settling 12km away or more as adults, which demonstrates highly different juvenile movements across the different areas of the island.
Some local photographers have been lucky enough to spot leg bands, and photograph the unique number of a glossy. And Kangaroo Island Landscape Board staff are keen for anyone photographing glossies to send in photos of leg bands if they obtain them. Karleah Berris, Glossy black-cockatoo Project Officer for the Kangaroo Island Landscape Board is currently collating band records for glossy black-cockatoos.
"Keen photographers have the opportunity to help add to the long-term glossy black-cockatoo database, by submitting pictures of glossy black-cockatoos to us that they photograph and checking any older photos for leg bands on the left leg. The easiest way to see if glossies have leg bands is when they are feeding, as most of the birds hold sheoak cones in their left foot when feeding."
"What to look out for is a 3 or 4 digit number on the band. These can be seen using cameras with a good zoom lens, and we really need all 3 numbers to be able to identify the individual."
Ms Berris also stressed that photography of wildlife should never come at a cost to the species being studied.
"We want people to photograph glossies respectfully. This means using a zoom lens, keeping far enough away that you are not influencing their behaviour, and definitely not flushing or chasing birds out of their trees or cover for the sake of a photo."
If you obtain a photograph of a banded glossy black-cockatoo, please send it through to karleah.berris@sa.gov.au. You can also access photography guidelines for glossy black-cockatoos here.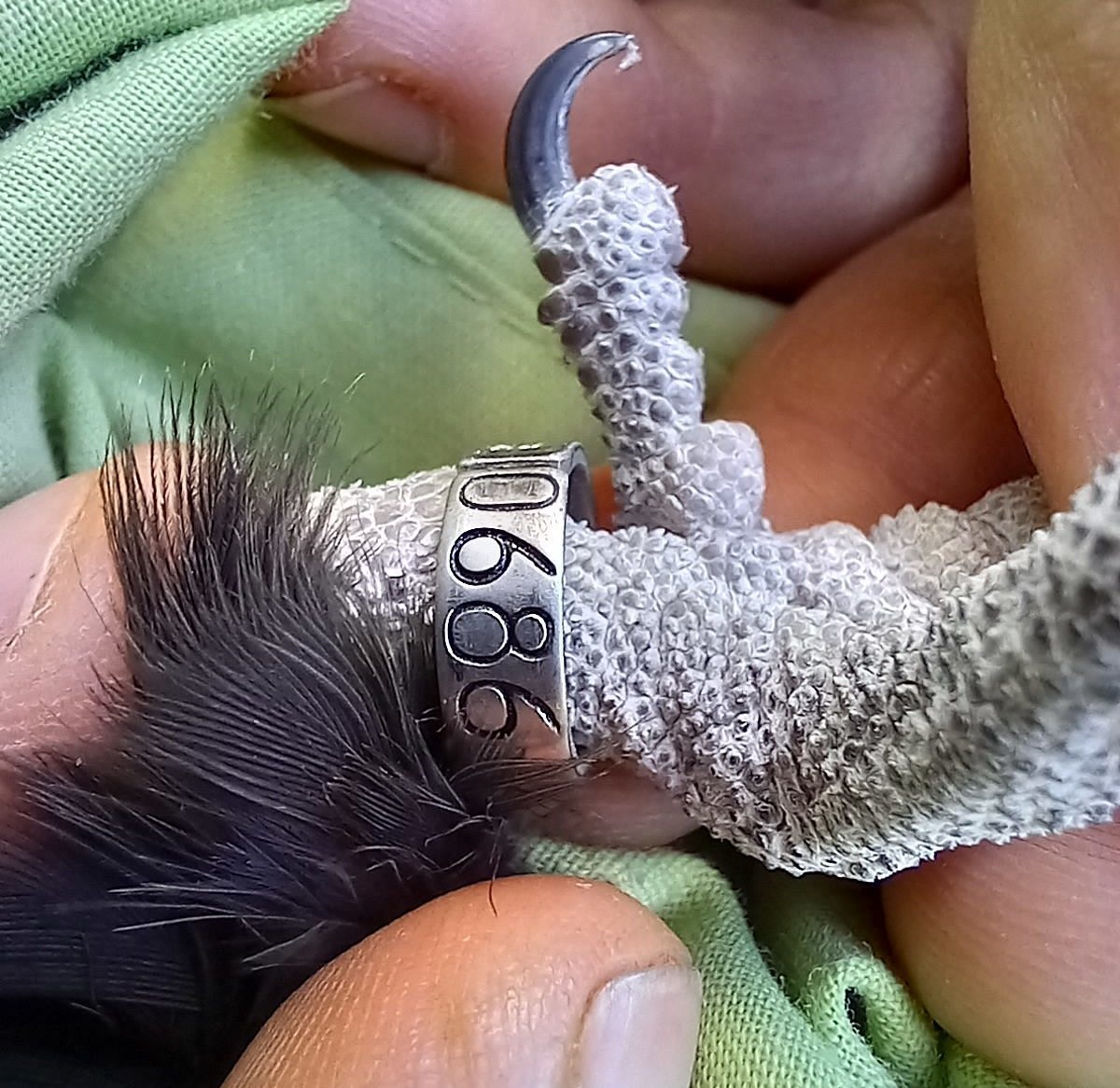 More information
Wei Yin
Communication and Media Coordinator 35 Dauncey Street, Kingscote
08 8553 2476