New presiding member for KI NRM Board
News article
|
12 August 2019
New presiding member for KI NRM Board
Kangaroo Island farmer Andrew Heinrich has been appointed presiding member of the Kangaroo Island Natural Resources Management (NRM) Board as the Board prepares to transition to a Landscape Board under legislation presently before Parliament.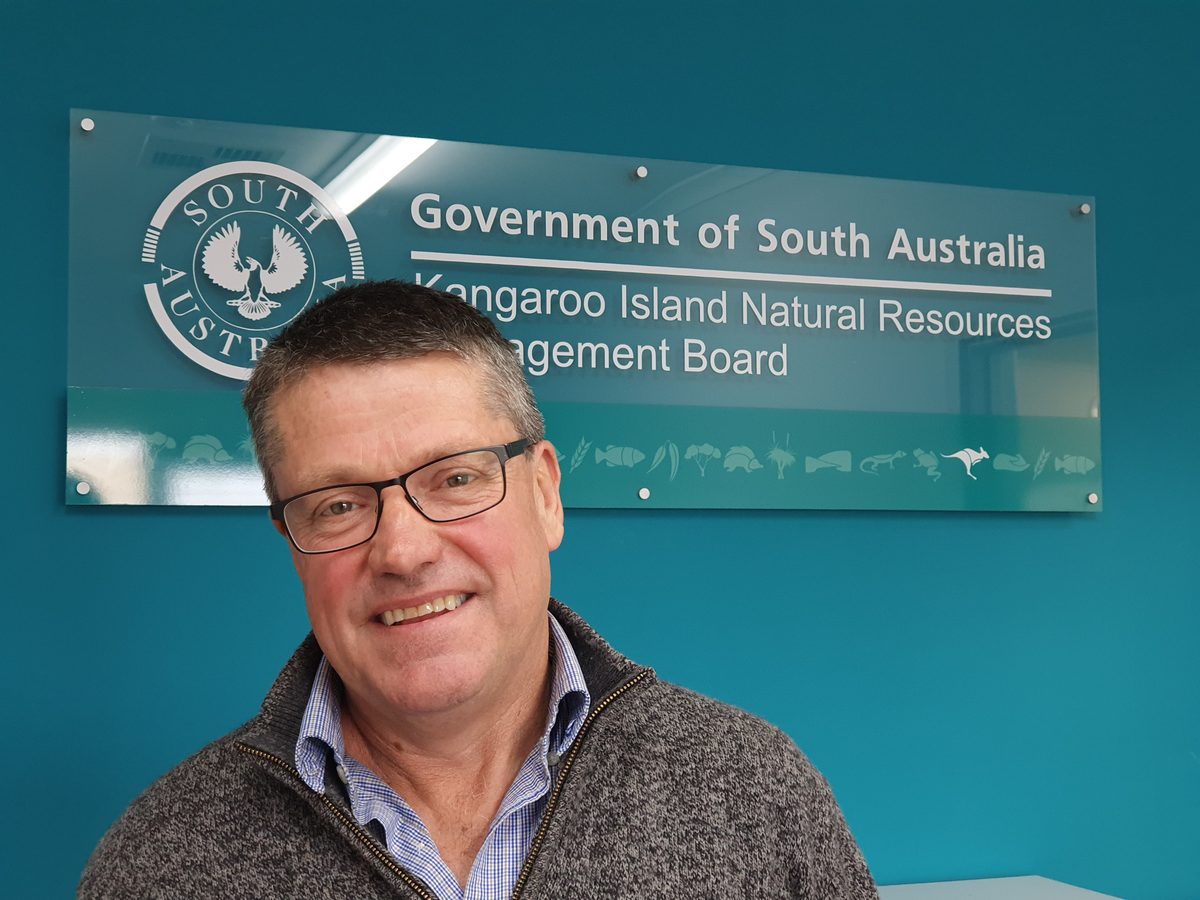 Mr Heinrich runs sheep for wool and meat production on his 800ha property at Parndana.
Minister for Environment and Water David Speirs welcomed the appointment and said Andrew Heinrich would be a great asset to the NRM Board.
"Mr Heinrich brings a wealth of knowledge on both farming and landcare gained from his own experiences both here and around the world, said Minister Speirs.
"Landscapes across Kangaroo Island will benefit from the dedication and passion that Andrew shows for the environment, productivity and profitability."
Mr Heinrich said he is eager to engage with stakeholders on the island, and will work to spread his passion for the environment.
"It is important to me to care for the environment on my own property. Our business mission is 'we want to leave the property in a better condition than when we bought it', and this is something we should all strive for," said Mr Heinrich.
"I have a great deal of hands-on experience developing landcare practices that strike a balance between productivity and profitability while looking after the environment and maintaining biodiversity.
"This is something I know is possible from the outcomes achieved on my own farm."
KI Regional NRM Manager Damian Miley said the Board is fortunate to have Andrew Heinrich.
"Andrew is committed to improving the landscape and environmental benefits on his own property, and I have no doubt that we will see this reflected in his work with the NRM Board," said Mr Miley.
"He is particularly interested in managing wash-off, erosion and water on Kangaroo Island properties, and I'm really looking forward to working with Andrew."
KI NRM Board member Jenny Stanton has also welcomed the appointment.
"I have known Andrew for years and seen his dedication to progressive farming, landcare and productivity," said Mrs Stanton.
"I believe Mr Heinrich will be a great asset for the Board."