'Soil without biology is geology': learnings from Joel William's Integrated Soils workshop
News article
|
22 June 2023
Soil health educator, Joel Williams presented an informative and engaging workshop​​​​​​​ about plant nutrition management and the roles of soil biology and soil organic matter, and plant diversity benefits in crops and pastures at Parndana on 20 March.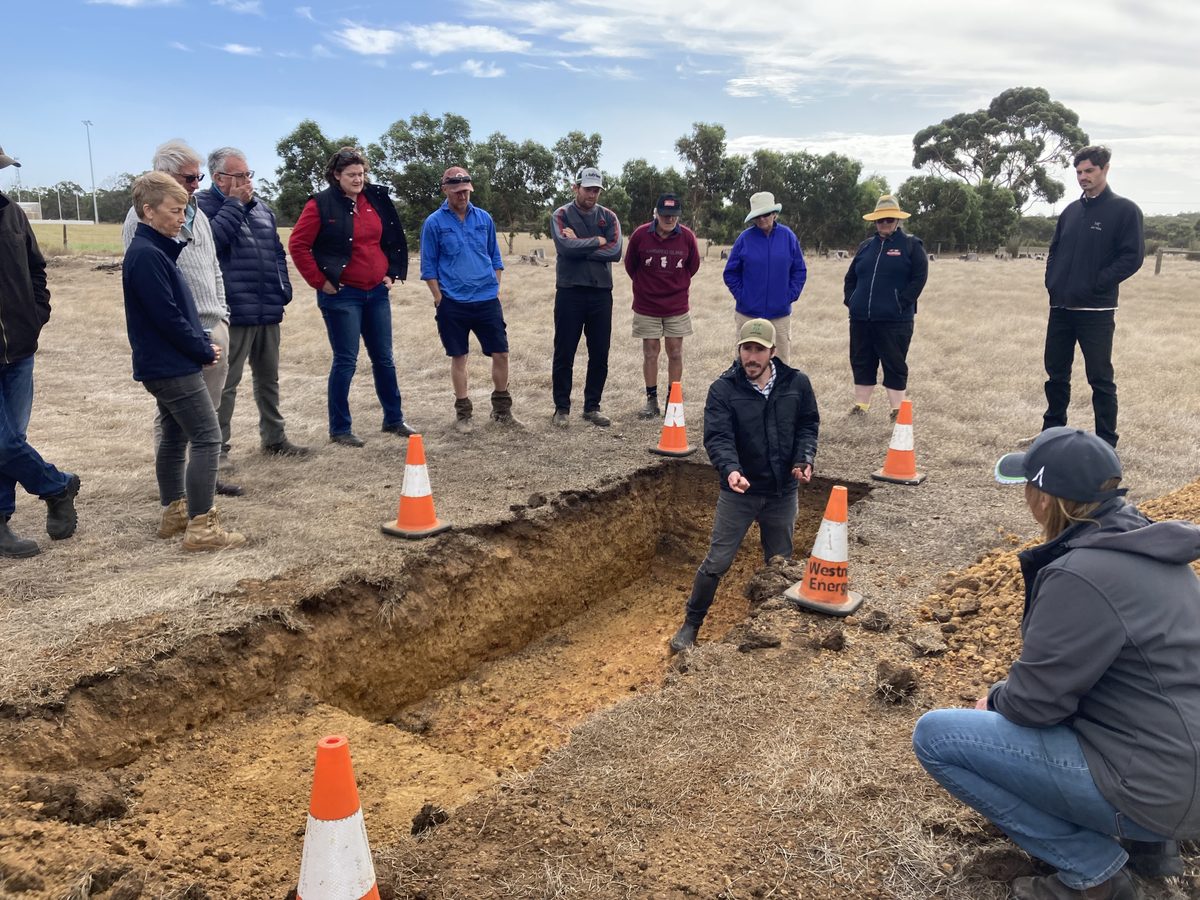 Australian born and educated, and now based in Canada as an agricultural consultant, Joel is a keen communicator from Integrated Soils, who is sought after for workshops and presentations world-wide.

The Kangaroo Island Landscape Board (KILB) was fortunate to secure Joel's services as part of his Australian tour during February and March.
During the Healthy Soils workshop at Parndana attended by 20 landholders, discussions covered plant nutrition management and the roles of the key elements; soil biology and soil organic matter; plant diversity benefits in crops and pastures.
Joel explained plant and cell biology and chemistry beyond the basic nitrogen, phosphorus and potassium requirements, and described some of the indicators we can see when particular elements are deficient. The discussion on recent developments of the best form of nitrogen to add was most interesting and the take home message was that it is ideal to also include carbon when adding nitrogen (in the form of humic or fulvic acids).
Joel helped us decipher some of the mystery of soil organic matter (SOM). It is largely just carbon, nitrogen, phosphorus and potassium. Improving SOM is really about increasing root biomass as well as the associated microbial abundance and activity. This is best achieved by having as many living plants for as much of the year as possible.
One of the more thought-provoking quotes from the day was "soil without biology is geology".
The plant diversity discussion was very interesting and brought together earlier topics of the day. While there seems to be acknowledgement in Australia that diverse pastures are of benefit, (e.g. experimental results show increased weaning weight in lambs and decreased parasitic worm burdens), the Canadians are progressing with cropping mixed species. The economics of binary and multi species swards adds up to benefits for the farmer because of the reduction in requirements for nitrogen, the increase in crop resilience to pests and decrease in crop disease. Joel explained what he describes as agrobiodiversity: the importance of having a diversity of plant groups in a multifunctional agroecosystem, no matter what type of farm you operate. Rather than simply considering just any mix of species, Joel emphasised the importance of understanding different functional groups, such as sowing peas with canola, or chickpea with linseed, or a shallow rooted cash crop with deep rooted perennials.
Another interesting suggestion was to consider whether we are growing the plant to change the soil or changing the soil to grow the plant.
Joel's soils knowledge is incredibly extensive, yet he is able to capture key concepts and explain them in ways the audience can relate to. Joel kindly provided KILB with a copy of the slides he used during two of his presentations.