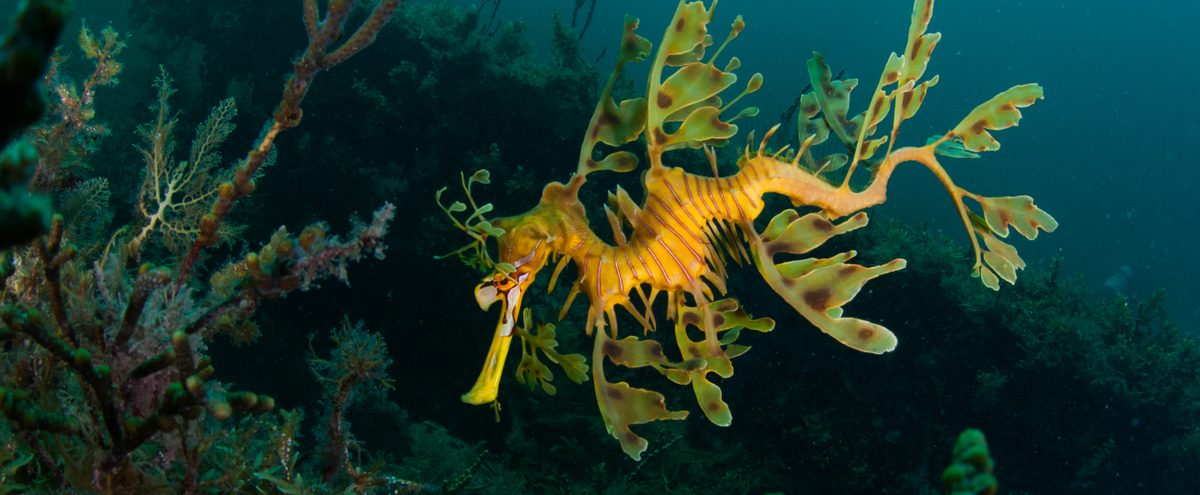 Marine life
Marine life is diverse – oceans cover over 70 per cent of the Earth's surface and are filled with life ranging from microscopic phytoplankton through to huge whales.
Why marine life is important
The marine life along the shores and in the ocean in the region is precious and needs to be protected. Marine life is fundamental to the health of our planet, contributing to the oxygen cycle, regulation of the Earth's climate and the protection of shorelines. Marine life is also a vast economic resource, providing food, medicine and raw materials as well as recreation and tourism activities.
What is being done to protect marine life?
The Department for Environment and Water is working to improve our understanding of marine life. Together with marine parks, this information will help better manage threats and conserve important marine habitats.
A report on rare and potentially threatened marine invertebrates was prepared in 2012. Research was reviewed to collect key information about habitat, distribution, abundance, conservation status, vulnerability and threats. From this, recommendations were made about how to protect these species in the long term.
A number of investigations have also been undertaken to better understand marine fish in the region. Little is known about most marine fish species, apart from those fished commercially. Since 2000 dive surveys have been conducted, with details in the State of the Region report. A review of the available research in 2007, marine and estuarine fishes of conservation concern in the Adelaide and Mount Lofty Ranges NRM region, found that further investigations were needed to better understand fish that had a conservation status.
In 2007-08 surveys of southern Fleurieu reef fish gathered information on habitats and movements. Since 2010, a collaborative project with the then Department of Environment and Heritage and volunteer divers has monitored two fish species, Blue Devils and Harlequins. These species are of conservation concern and are thought to act as an indicator for the health of local reefs.
Further information