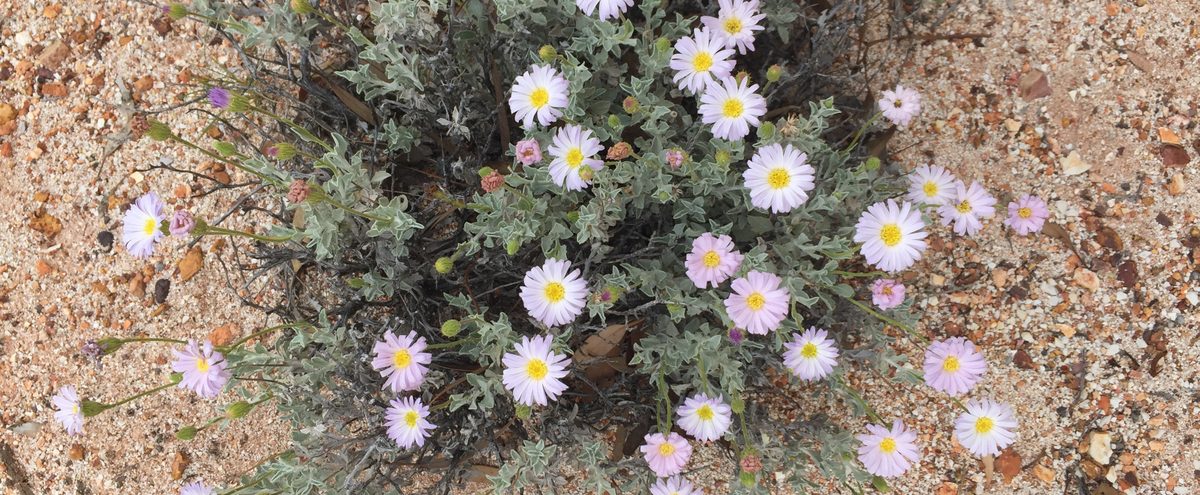 Safeguarding the Arckaringa Daisy
Implementing Short and Long-term Safeguards for Arckaringa Daisy in SA is a one year project that will see the SA Arid Lands Landscape Board working in partnership with Antakarintja traditional owners, pastoralists and non-Government organisations to protect the daisy across the extent of its known range.
Funding was received from the Australian Government's Environment Restoration Fund to protect the endangered Arckaringa daisy (Olearia arckaringensis), which is known to exist in only a very small area - less than three-square kilometres - north of Coober Pedy.
The pale purple or occasionally white-flowering daisy will be protected through the use of exclusion cages to guard part of the population from livestock and large herbivore threats.
Populations will be re-surveyed to provide population trend information, camera monitoring will be used to quantify the presence/activity of herbivores, and DNA samples will be taken.
You can read more about the project in in the Across the Outback editions listed below.
July 2022 - Protection for rare outback daisy