Monitoring a rare daisy
News article
|
02 December 2020
Monitoring a rare daisy
Posted 27 November 2020.
Rainfall at just the right time has provided the right conditions to stimulate a mass germination of the endangered Showy Groundsel (Senecio megaglossus) in a valley near the Dutchmans Stern Conservation Park, near Quorn.
The large, showy yellow daisy flowers and their foliage have coloured the steep dolomite hills in blue-grey and vibrant yellow, with close to 6000 individual plants recorded by SA Arid Lands Landscape Board Community Ecologist Ben McCallum and volunteer Josh Laynes in August this year.
In late August Ben, plant ecologist Rick Davies and volunteers relocated populations of the plant and began to monitor their status to determine the current trend of plants in enclosures and record seedling recruitments. The most recent recording at the site listed 1700 plants in 2009.
Monitoring sites were established in 1992 at the conservation park and adjoining pastoral properties, which have been revisited on nine separate occasions since. Comparative data showed that several of the fenced quadrats last monitored in 2009 had no seedling recruitment or mature plants left in them. However, those most recent inspection of several sites recorded new seedlings with no mature adult plants.
The loss of plants at several of the sites is believed to be due to the steep exposure and recent drought years.
The SA Arid Lands Landscape Board's Bounceback and Beyond program has allowed staff to undertake threatened flora monitoring on a suite of species in the region which have long-term monitoring data records.
Follow-up monitoring will be conducted by SAAL Landscape SA staff and volunteers in April 2021 to monitor populations not captured during the August survey and look at survivorship in large populations post summer.
Herbivore impact assessments will also be conducted to see whether goats are impacting the populations. Information collected will be invaluable for updating population trends for future Regional Species Conservation Assessment Projects.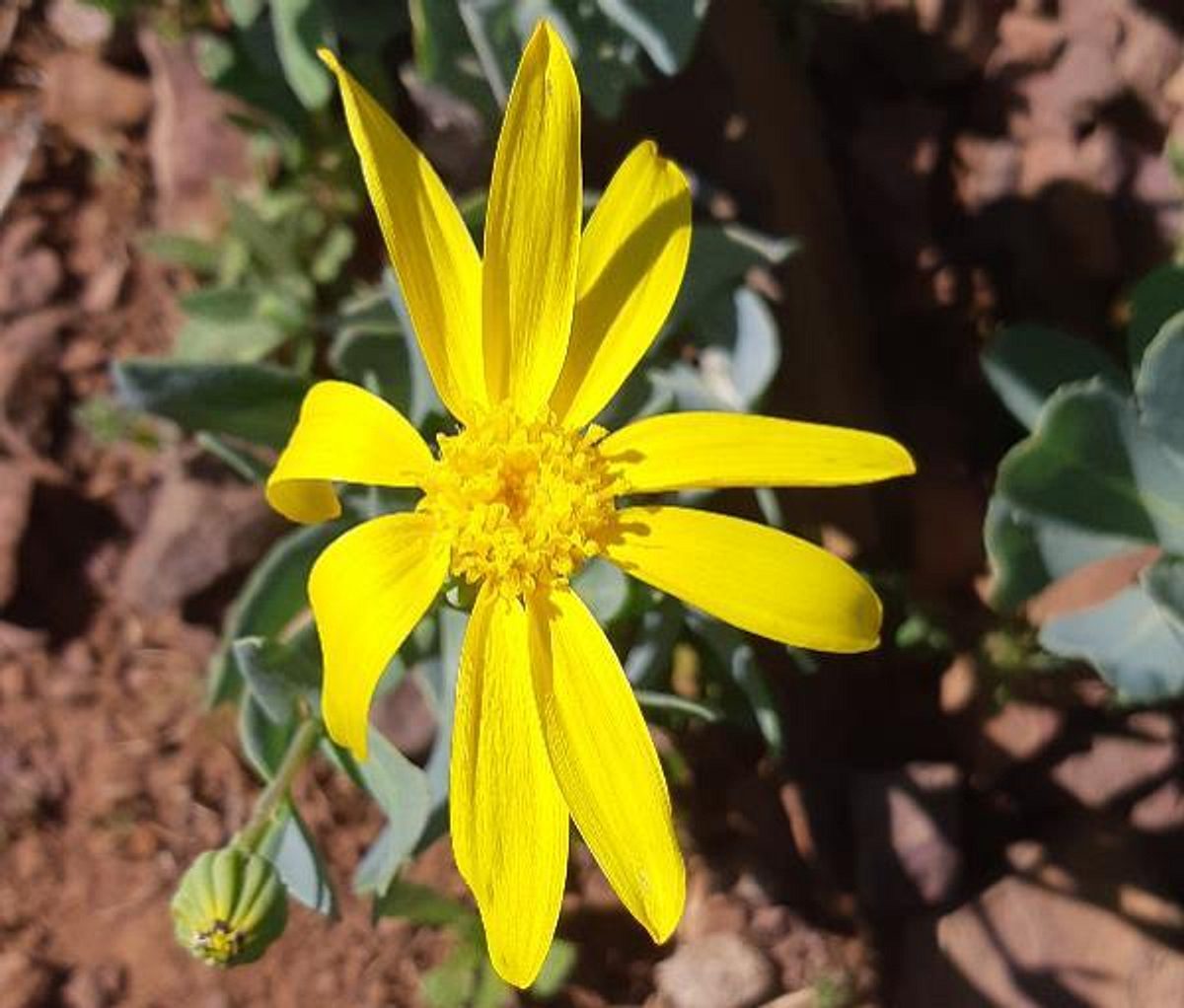 The endangered Showy Groundsel (Senecio megaglossus).