Wicking bed workshops
News release
06 December 2022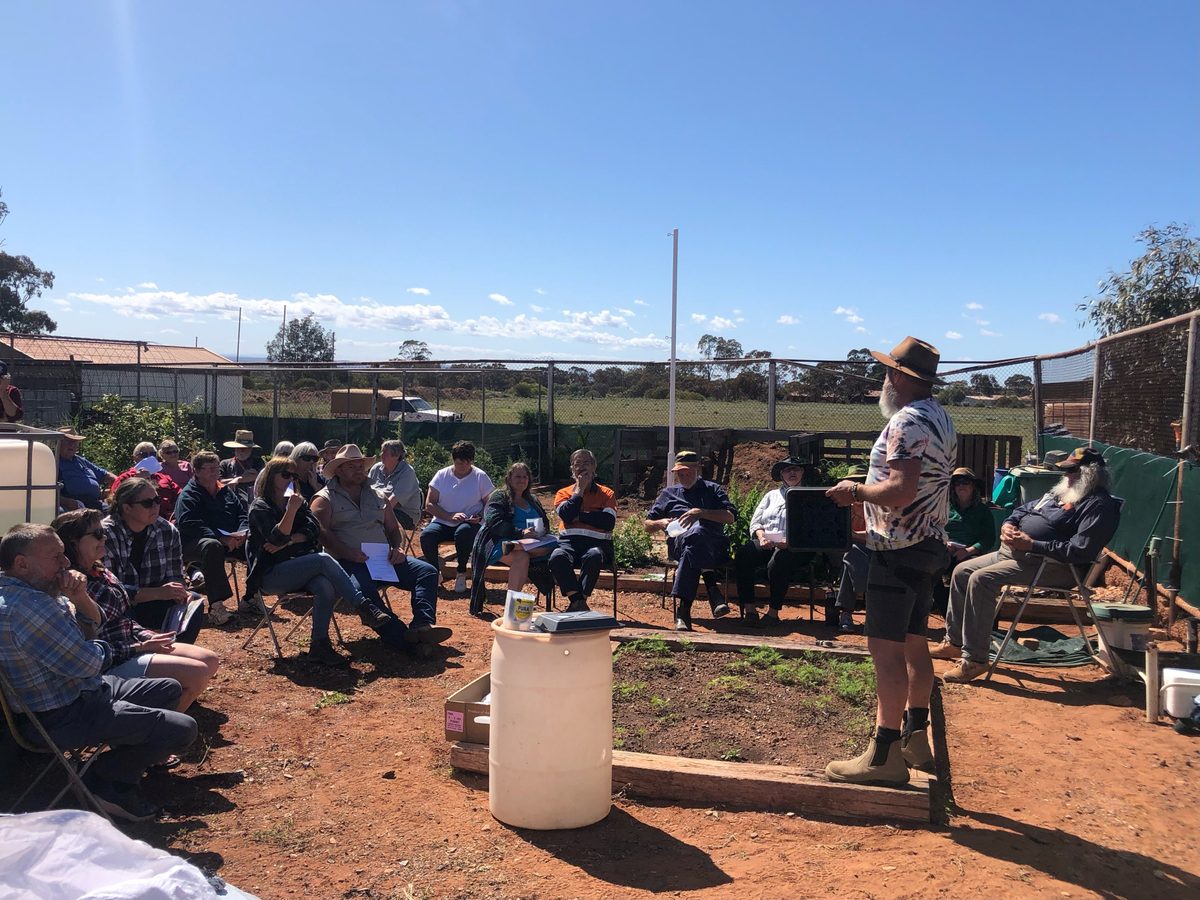 Residents of Andamooka, Coober Pedy and Iron Knob are far wiser about the use of wicking beds, worms, soil testing and composting following gardening workshops by David deVries.
Thirty residents from Andamooka, Roxby Downs and Woomera helped create two wicking beds that are now growing well in the Andamooka Community Garden.
Participants learned how to create wicking beds in a variety of sizes, heard about composting and creating deliciously nutritious 'tea' for the food gardens. The workshop was hosted by the Kingoonya Landscape Group.
At Coober Pedy, the Marla Oodnadatta Landscape Group funded the workshop which focussed on how to grow your own food at home, recycle green waste and reduce water use all at the same time.
The knowledge and skills learned in the workshop will help community members be more resilient in the face of climate change, rising fresh food prices and disruption to the supply chain in remote areas due to extreme weather.
At Iron Knob, two wicking beds were created for the town's community garden and residents plan to use them for growing fruit trees and tomatoes.
Twenty six residents turned out for the workshop, which was sponsored by the Gawler Ranges Landscape Group. They were able to make their own wicking bed in a milk bottle, showing them how regular household items could be used for this method of growing.