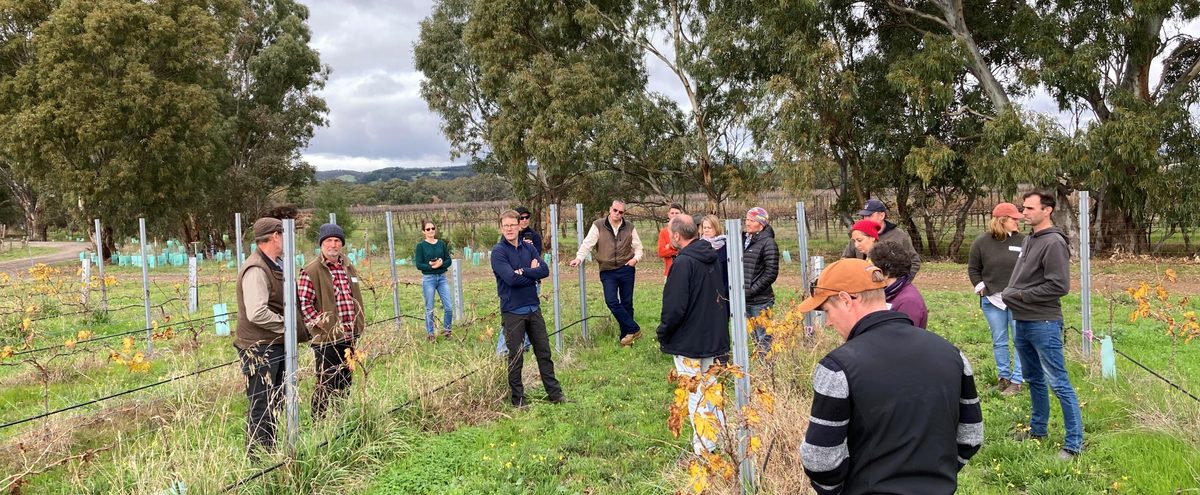 Regenerative Agriculture Farmer Groups
There are currently four regenerative agriculture farmer groups active in the Hills and Fleurieu region. These groups were formed after the Hills and Fleurieu Sustainable Agriculture team organised a regenerative agriculture workshop in Strathalbyn on November 24 2021. Feedback from farmers at this workshop clearly articulated what they wanted from a regenerative agriculture network:
the formation of small, local farmer groups to reduce travel time
a forum for sharing of ideas and to enable peer to peer learning
an opportunity to share resources - grants, machinery, labour
mentors system and guest speakers
on farm walks and property visits

larger 'whole of network events' with a range of expert presenters
As a result of this feedback, 4 groups were created across the region, forming the Hills and Fleurieu Regenerative Agriculture network:
Central Hills Regenerative Agriculture Group - contact Jim Mead - jim.mead@sa.gov.au
Upper Fleurieu / Future Farmers Regenerative Agriculture group - contact Sam Ryan - samryan.env@gmail.com
Eastern Mt Lofty Ranges Regenerative Agriculture group - contact Rowena Danks - rowena.danks@gwlap.org.au
Southern Fleurieu Regenerative Agriculture group - contact Jim Mead - jim.mead@sa.gov.au
The groups generally meet bi-monthly for farm walks / sticky beak days on one of their group members' properties.
E-mail the relevant contact if you would like to join your nearest group.