Love wildflowers? Keep your eyes peeled for these native stunners
News article
|
16 August 2022
The wildflowers springing to life across South Australia is a sure sign that winter is coming to an end and summer is again on the way.
While the state's nine landscape boards have little control over the weather, the boards do help to protect native flora and control the threats that endanger them.
The springing to life of wildflowers across South Australia is a sure sign that winter is coming to an end and summer is again on the way.
While the state's nine landscape boards have little control over the weather, the boards do help to protect native flora and control the threats that endanger them.
Being aware of native plants is the first step to protecting them. We can all help preserve them by:
preventing damage caused by grazing
preventing removal/illegal collection
controlling weeds to reduce competition
taking a photo instead of picking native flowers
volunteering with a local native vegetation group
reporting any sightings of these endangered plants to landscape board offices.
As the weather warms up, here's some great species to keep an eye out for across SA.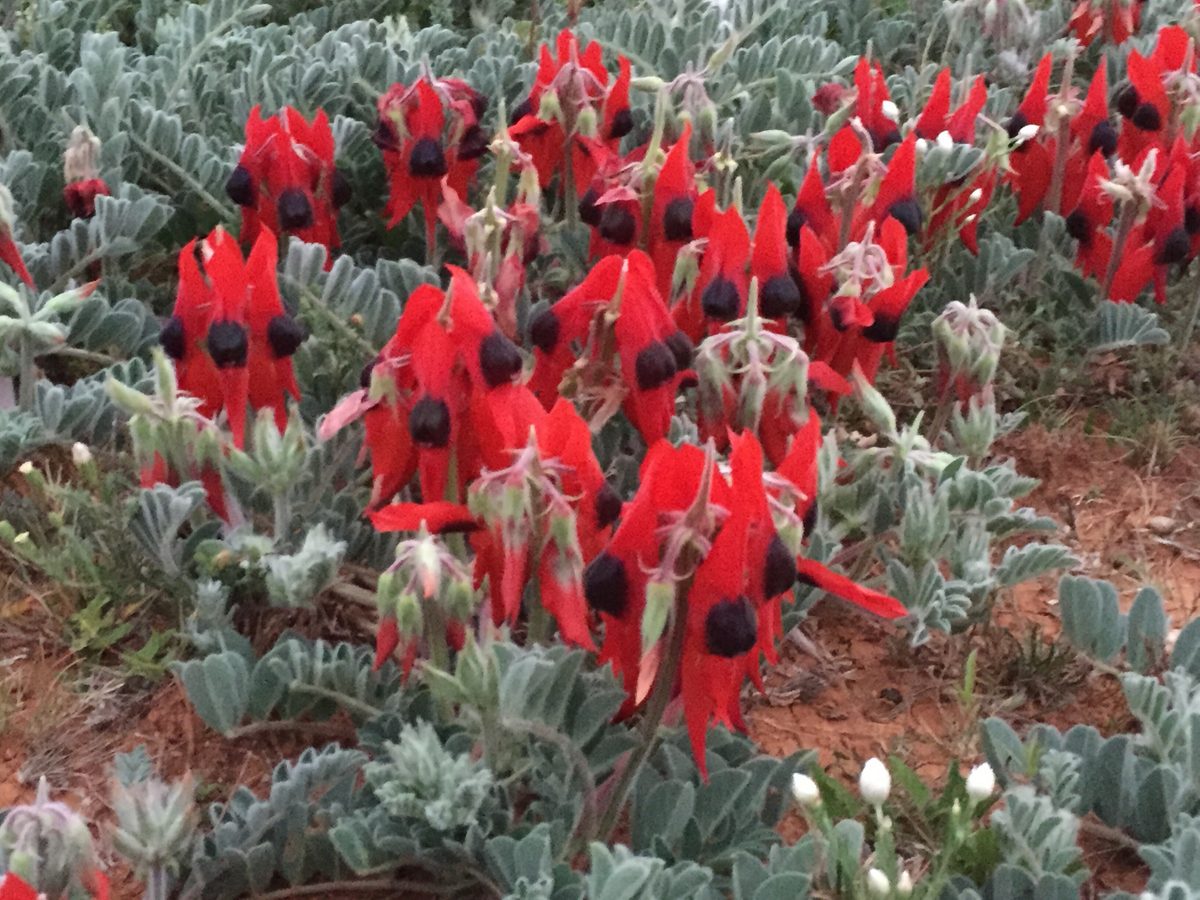 Sturt's Desert Pea – South Australian Arid Lands
As the state's floral emblem, Sturt's Desert Pea (Swainsona formosa) is one of our most recognised species.
It has silky grey-green foliage and petals that are most often blood red or scarlet with a glossy-black swelling at the base of the highest petal. At times, you can also find Sturt's Desert Pea with white or deep pink petals.
It is most often found after heavy rain in arid woodlands and open plains, where it can withstand the temperature extremes of inland deserts.
Protected in SA, it is illegal to collect Sturt's Desert Pea from Crown land and it cannot be collected from private land without consent.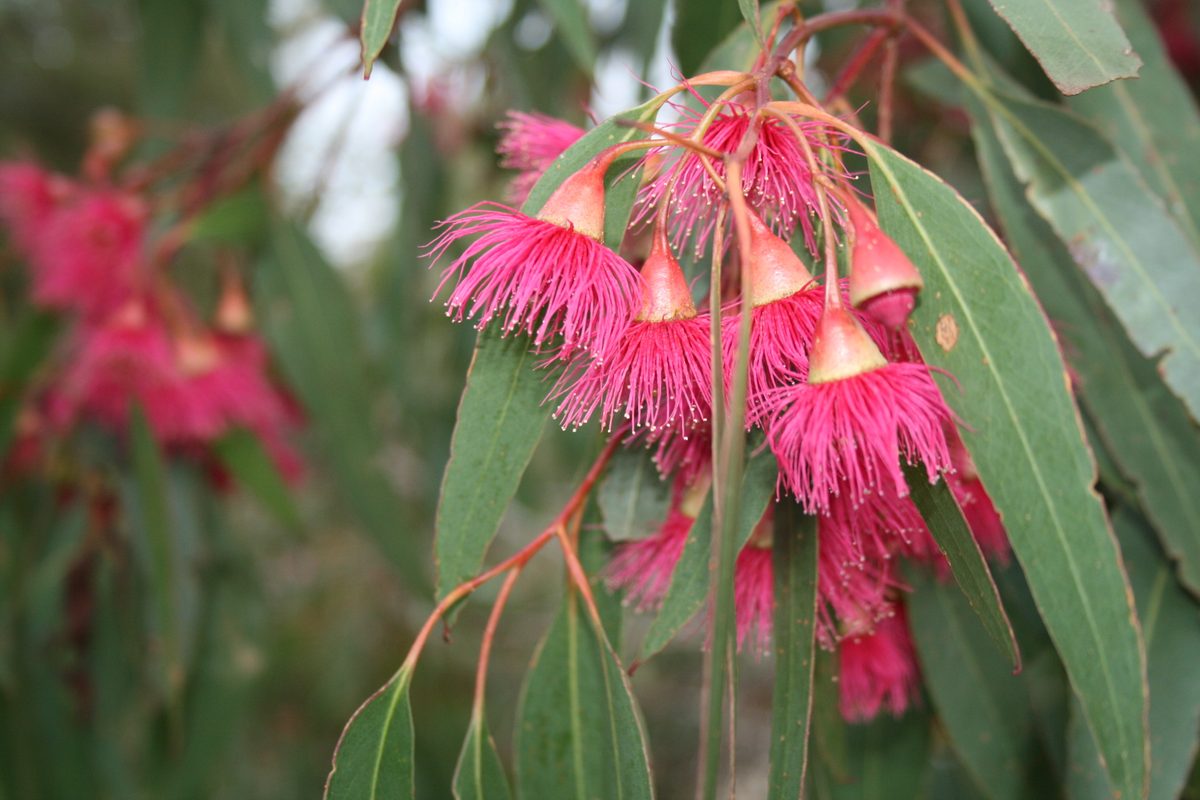 Eyre Peninsula blue gum
Eyre Peninsula blue gum (Eucalyptus petiolaris) is an important species for the Eyre Peninsula environment, as habitat for wildlife and playing a major role in erosion and salinity mitigation.
They often form part of woodland communities, occurring naturally along creek lines and floodplains in high rainfall areas of southern and eastern Eyre Peninsula.
EP blue gum woodland is nationally classified as an endangered threatened ecological community which means it is protected under the Environment Protection and Biodiversity Conservation Act. The woodland once occurred over large areas of southern and eastern Eyre Peninsula.
Blue gums can be identified by their large gumnuts; and blue gum woodlands can support other plants as well as animals such as eucalypts, sheoaks, evergreen shrubs, birds, pygmy and brushtail possums, various reptiles and frogs.
The Eyre Peninsula Landscape Board has been involved with restoration and planting programs to help regenerate EP blue gums, including funding a Grassroots Grants project to plant blue gum seeds over a 12km area along a creek line near Cleve.
Land managers can play a large role in managing and protecting blue gums by excluding stock from woodland areas, allowing native vegetation to thrive. In the past 12 months, several new biodiversity and carbon opportunities have been made available for Eyre Peninsula land managers to plant, manage or protect native vegetation areas, with more opportunities to get involved expected in the future.
Silver daisy-bush – Murraylands and Riverland
Silver daisy-bush (Olearia pannosa ssp. pannosa) is a small, attractive shrub with silver-white daisy flowers when in bloom and growing to about 1.5m.
It flowers from August to October and is found in mallee and woodland habitats where it forms part of a shrubby understory with acacia, melaleuca, chenopod shrubs, sedges and grasses.
Unfortunately, it is listed as nationally vulnerable and only about 1000 plants remain in the Murraylands and Riverland region, with small populations found from Goolwa to Strathalbyn and through to Mannum, and as far north as Burra and Terowie.
As a unique way to conserve this species, seedlings are provided to Murraylands and Riverland schools so students can gift them to a precious person in their lives on Mother's Day. Find out more about this special conservation program.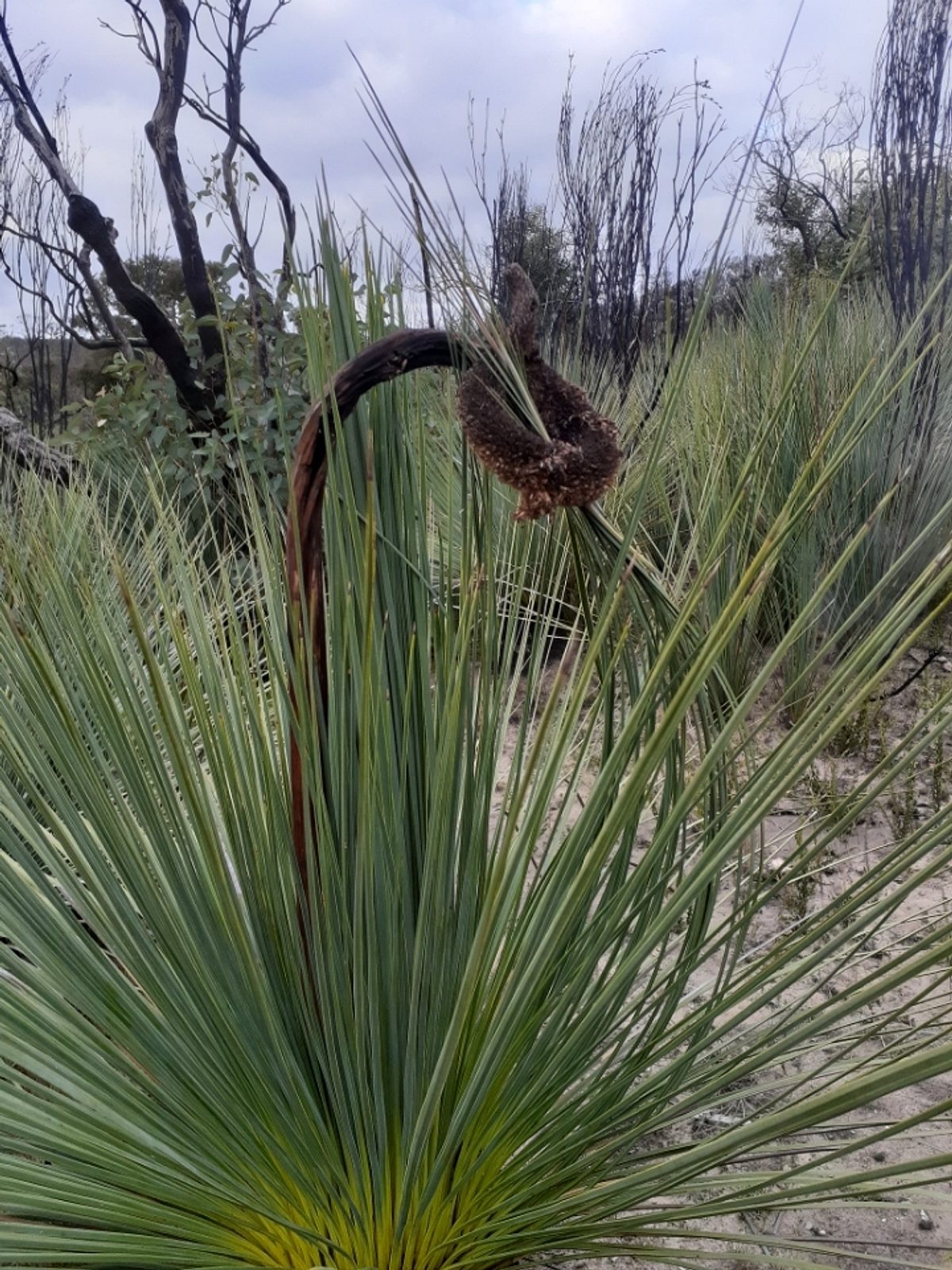 Yacca - Kangaroo Island
An iconic yacca species on Kangaroo Island, Xanthorrhoea semiplana ssp tateana quite often comes to life in the spring by sending up a flowering spike.
A very visible plant, the Kangaroo Island community loves yaccas and the Kangaroo Island Landscape Board nurserysells many every year.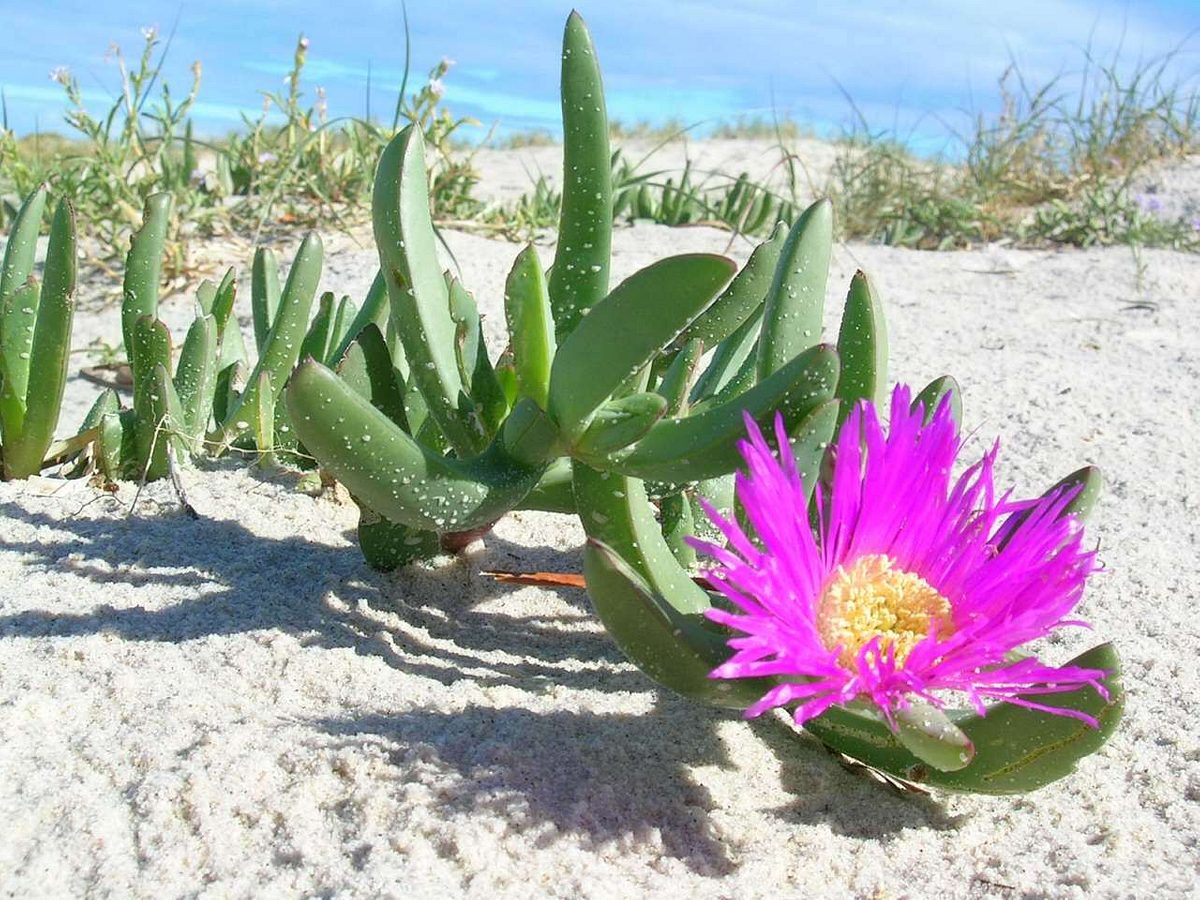 Karkalla is the Kaurna name for Carpobrotus rossii, a well-known groundcover that has beautiful pink flowers in spring.
It is a succulent that can be used to help stabilise sandy soil, trail down rock walls and is even happy living in a pot. It's suitable for any Adelaide garden – even those directly on the coast, as it has no problem with salt spray.
When buying Karkalla, be wary of imposters. Check that it has the scientific name Carpobrotus rossii.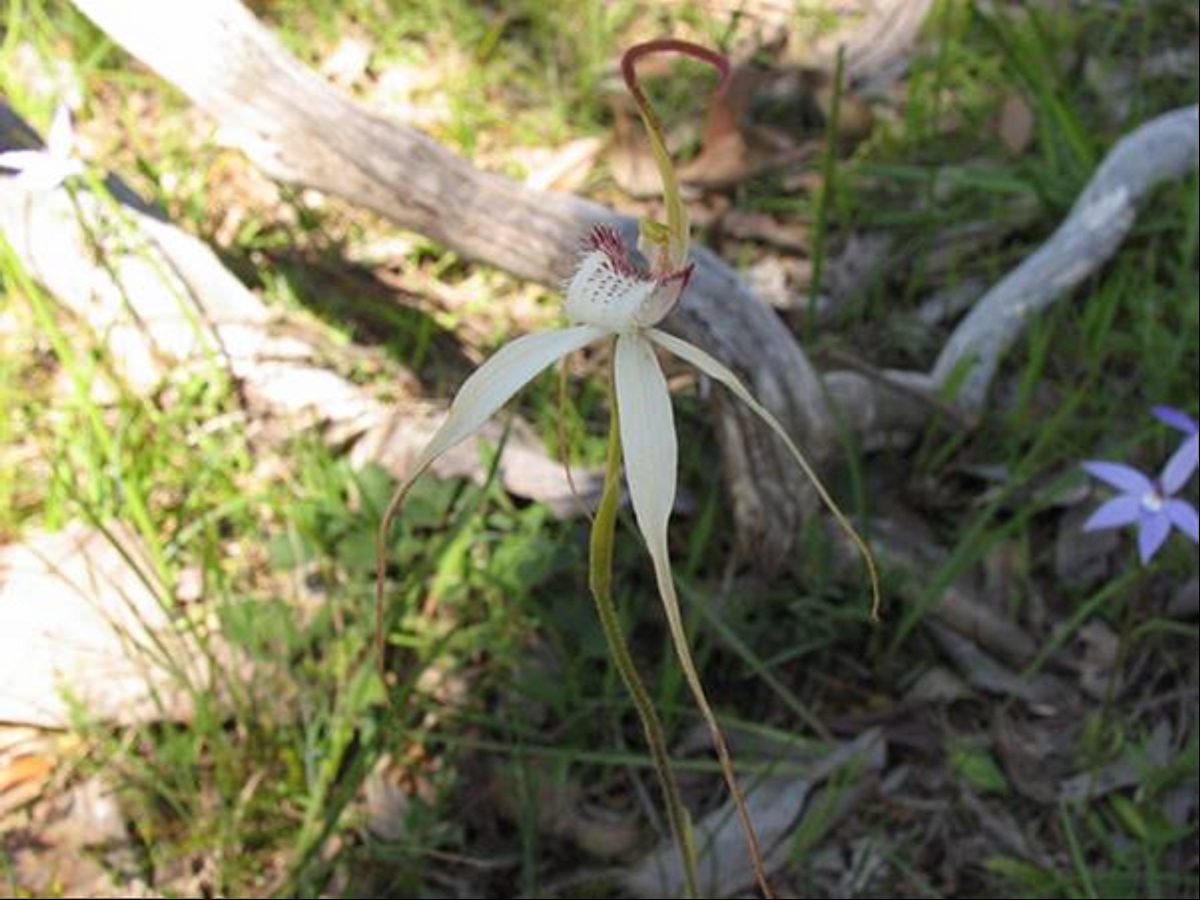 White-beauty spider orchid – Hills and Fleurieu
Since a small but devastating fire in the Mount Beevor Heritage Area (near Harrogate in the Adelaide Hills) in 2007, the white-beauty spider orchid (Caladenia argocalla) has been presumed extinct. It has not been seen flowering since 2005, when just eight flowers were recorded in the area.
The Hills and Fleurieu Landscape Board has been working with the South Australian Seed Conservation Centre to propagate these unique plants from previously collected seed and now, through the 'Back from the Brink' project, 40 of these orchids have recently been re-introduced to Mount Beevor. They are well protected from grazing pressure with specialised enclosures, and we look forward to seeing them flower again later this year - for the first time in over 15 years!
The Back from the Brink project is supported by the Hills and Fleurieu Landscape Board through funding from the Australian Government and the Landscape Levy. It aims to ensure important populations of threatened orchids are not lost forever by bolstering existing populations, and in cases like this, reversing local extinctions.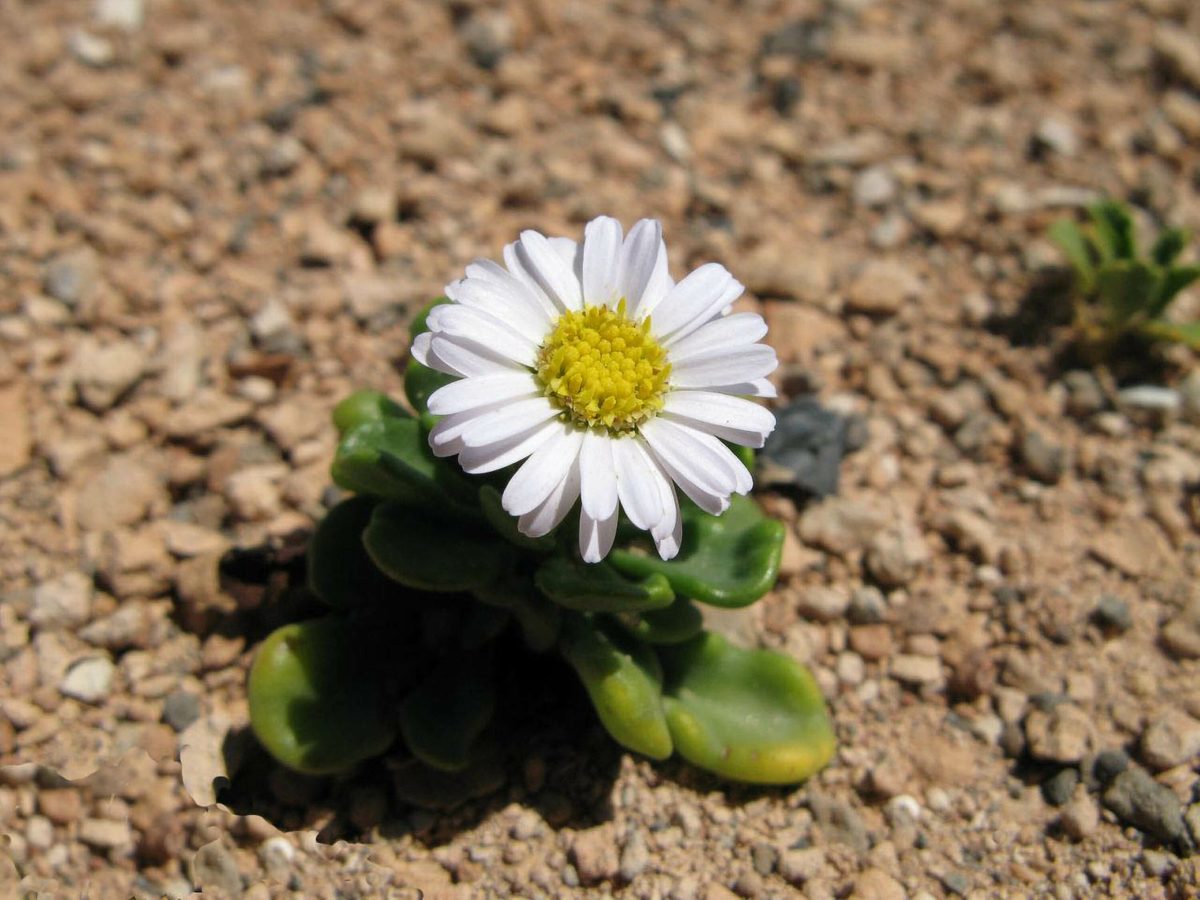 Nullarbor daisy - Alinytjara Wilurara
The Nullarbor daisy (Brachyscome tatei) is a low-growing semi-succulent perennial herb.
Very little is known about the species, which grows in the thin layer of soil that covers the calcrete cliffs of the Nullarbor region, particularly the Bunda Cliffs.
Keen to know more?
Get in touch with your local landscape board to find out more about what you can do to help protect our precious native flora. You can find your local landscape board at www.landscape.sa.gov.au