Sharing our love of landscapes at Yorke Peninsula Field Days
Blog story
|
28 September 2023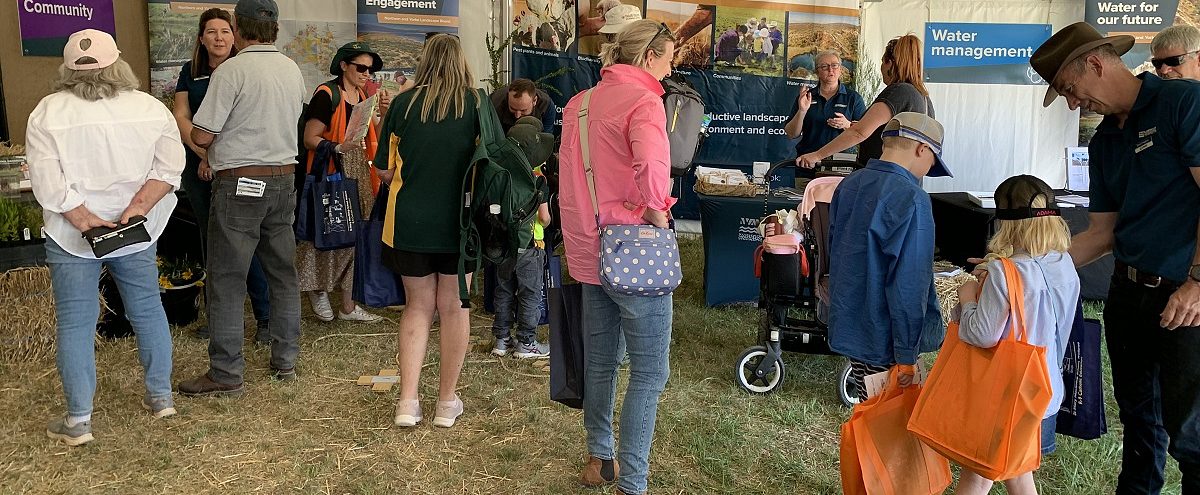 Thank you to all the visitors who spent time connecting with us at the Yorke Peninsula Field Days this week at Paskeville.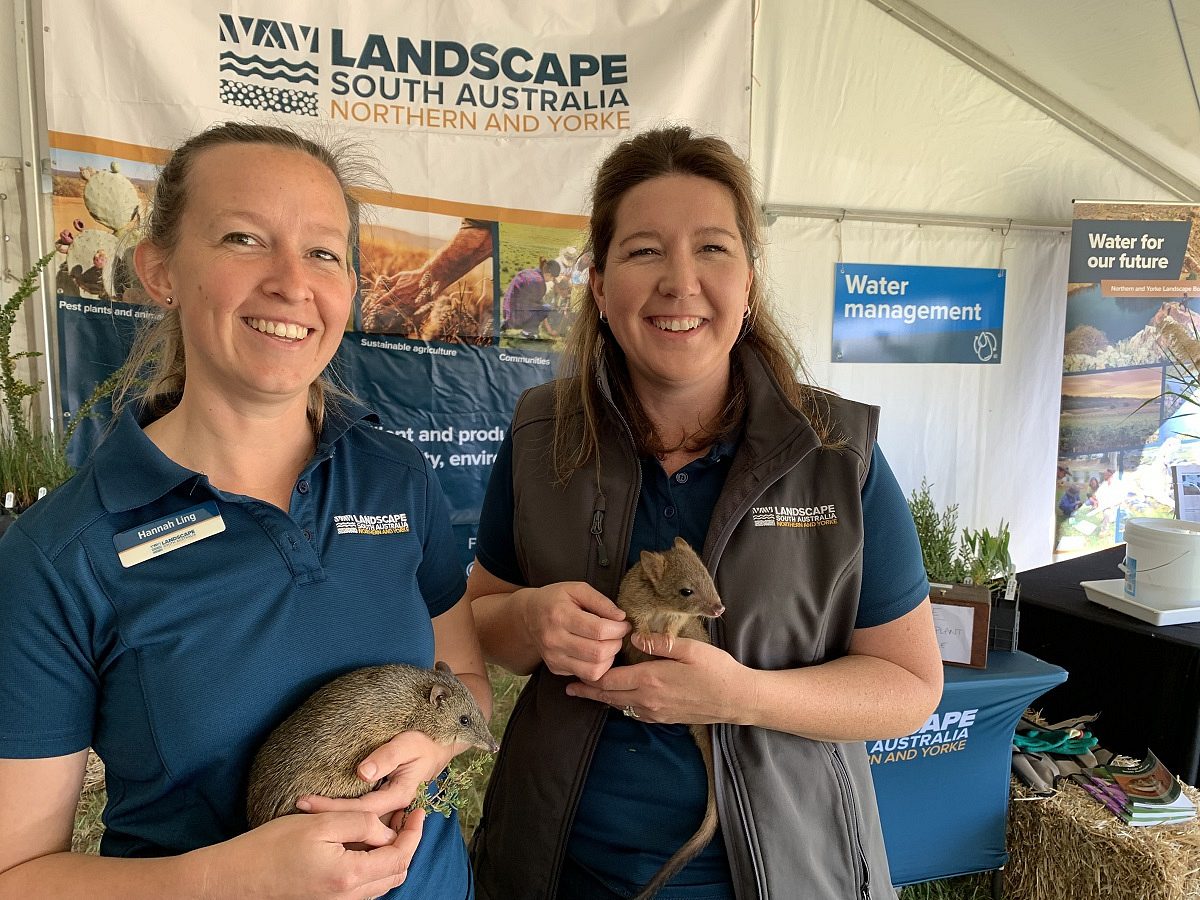 We enjoyed sharing helpful advice about how to care for the region's natural resources, ranging from weed control to healthy waterways and revegetation.
A big shout out to our site buddies, Animals Anonymous and Kellie Saint from Gum Flat Natives, who brought an extra dose of colour and fun. The native animals were a huge drawcard for the hordes of children who paraded through, meeting Bob the tawny frogmouth, Charlie the albino carpet python, Gary the goanna and of course the adorable baby brush-tailed bettong (yalgi to Narungga people).