Grants and funding
Financial assistance is often available to support landscape management activities across the Northern and Yorke region. This may be through community grants programs or through project-based incentives.

Bite-sized Grants program
Funding of between $200 and $1000 is available for community groups and not-for-profit organisations for small, short-term projects. The program is funded through the Northern and Yorke Landscape Board to deliver positive environmental and landscape management outcomes, such as weed control, revegetation projects and pest animal management. You can now apply for a Bite-sized Grant via the SmartyGrants online portal.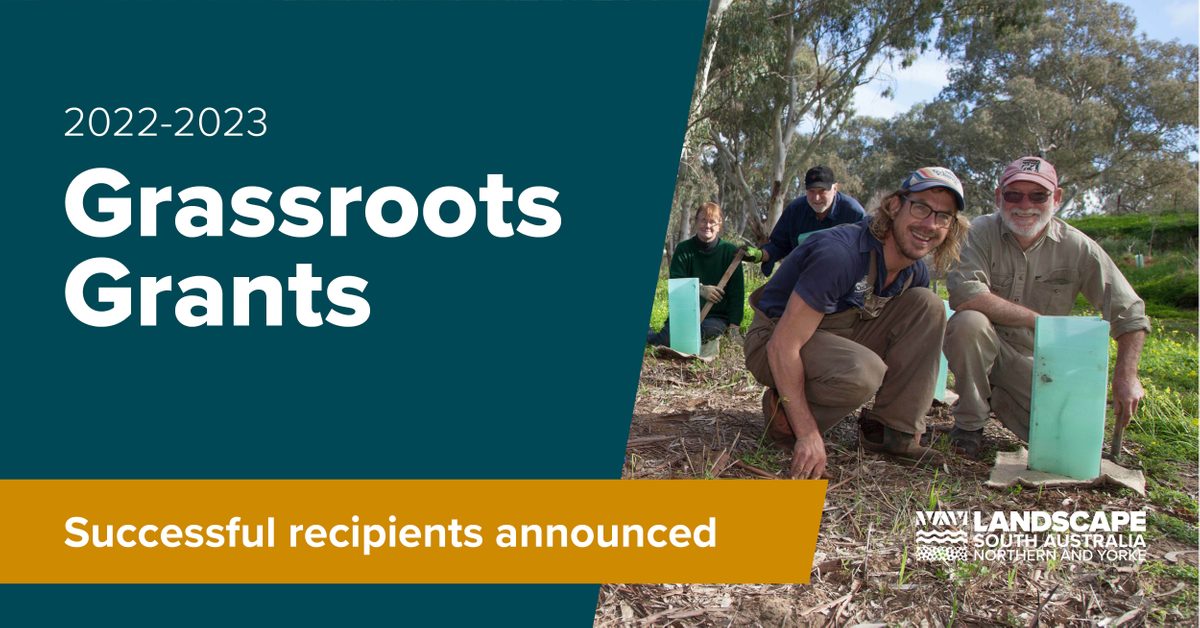 Grassroots Grants program
2022/23
In 2022, 22 applicants were successful in securing a Grassroots Grants, sharing in a total funding pool of $192,467. View the 2022/2023 grant recipients.
2021/22
In 2021, there were 33 recipients of Grassroots Grants in the Northern and Yorke region. They shared a total funding pool of $216,000. If you missed out, our next round opens in March 2022. View the 2021/2022 grant recipients.
2020/21
In 2020, 30 community groups, sporting clubs and non-profit organisations from the Northern and Yorke region were the successful recipients of $172,673 in the first round of Grassroots grant funding. View the 2020/2021 grant recipients.