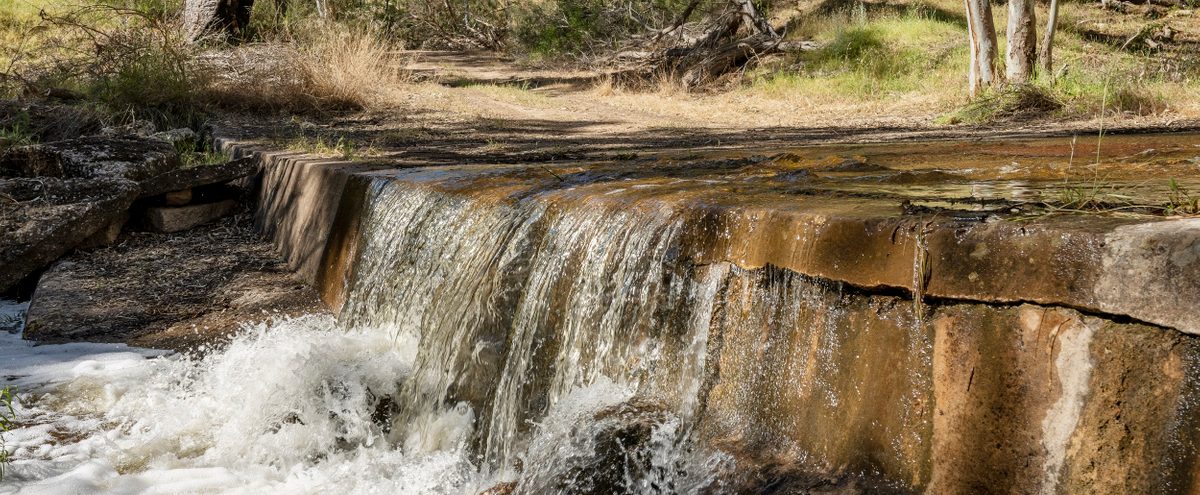 Baroota and Beetaloo water releases
During 2021 and 2022, increased rainfall events have allowed the Northern and Yorke Landscape Board to work with the community, First Nations people, SA Water and the Department for Environment and Water to conduct environmental water releases in the region.
Two e-flows were released from Beetaloo Reservoir into Crystal Brook Creek in 2021 and 2022, while there was an environmental flow (e-flow) from Baroota Reservoir in September 2022.
Beetaloo environmental water release
The health and condition of centuries-old river red gum trees along the length of Crystal Brook Creek has caused concern for some time. Hydrology changes since the opening of the Beetaloo Reservoir in 1890 has seen a decline of these trees, many estimated to be more than 500 years old.

In September 2021, the Minister for Environment and Water approved a trial water release from the Beetaloo Reservoir along Crystal Brook Creek in response to community concern. It was jointly run by the Northern and Yorke Landscape Board, SA Water and the Department for Environment and Water from 27 September to 21 November 2021.

The trial, which released more than 700 megalitres of water, aimed to gather information about surface water hydrology, groundwater hydrogeology, and any changes in the health and condition of the river red gums.
Baroota environmental water release
The first environmental and cultural water release from SA Water's Baroota Reservoir, conducted in September 2022, aimed to to improve gum tree resilience, recharge groundwater reserves and help Nukunu people meet their cultural obligations of caring for Country.
The water flowed about 4.5 kilometres along the creek, reaching Garden Road, and was supplemented by a 38 millimetre rain event.