$200,000 in Grassroots Grants funding now open for ag and enviro projects
News article
|
22 March 2022
Community and agriculture groups, schools and progress associations can now apply for a Grassroots Grant to fund sustainable ag and environmental projects in the Northern and Yorke region.
The third round of the Northern and Yorke Landscape Board's Grassroots Grants program offers a $200,000 funding pool to address local issues such as weed control, pest or disease management, fencing, erosion control, revegetation and community education activities.
Northern and Yorke Landscape Board Chair Caroline Schaefer said the Grassroots Grants program helped the Northern and Yorke community make practical, on-ground projects a reality in the region.
"This funding is an ideal opportunity for not-for-profit groups and organisations to have a positive impact on land management in our region," she said.
"Grassroots Grants is about giving hard-working and dedicated volunteers a way to bring their ideas to life and make a difference in their backyard."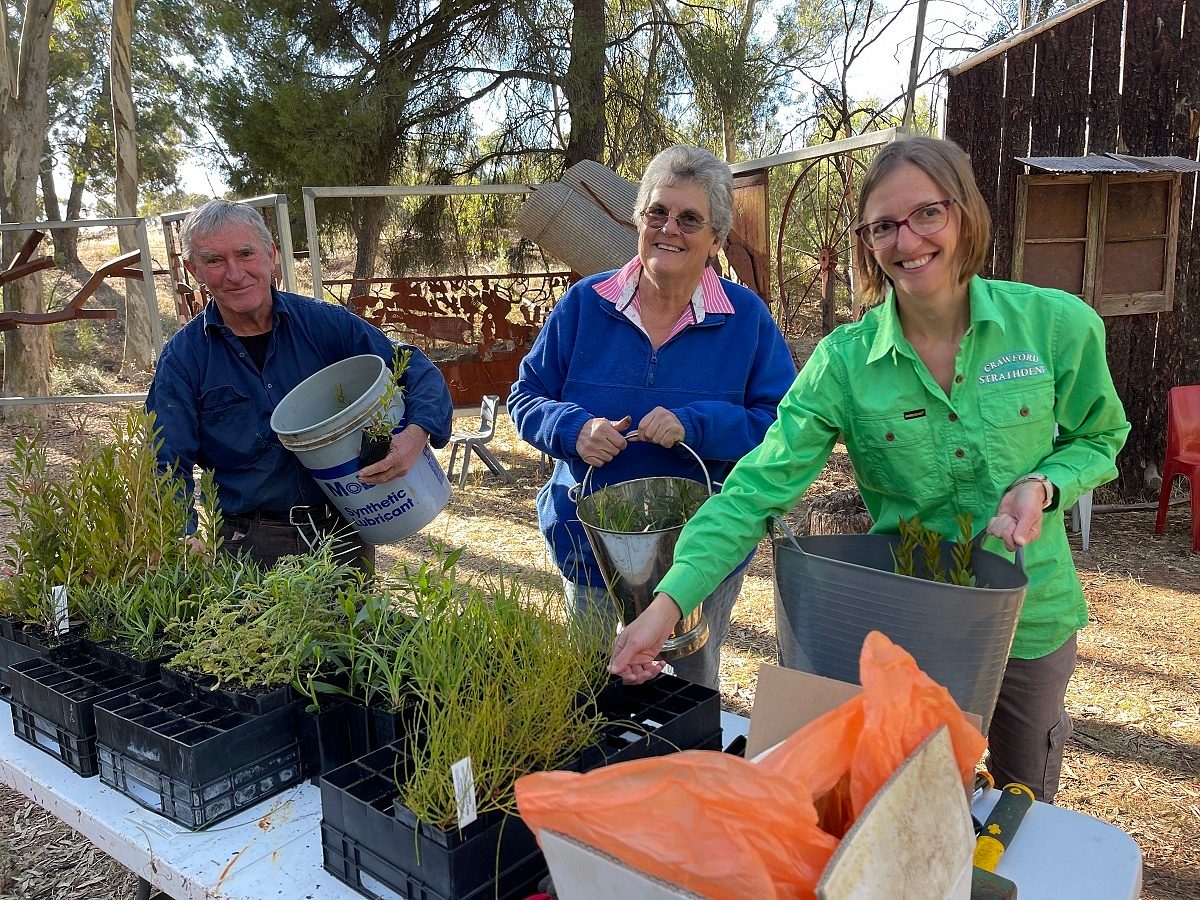 Last year 32 applicants won a Grassroots Grant for activities covering revegetation, sustainable agriculture, cultural education and biodiversity protection.
Revegetation projects included a 1ha peppermint box grassy woodland in the Barossa, remediation of land burnt during the 2019 Yorketown fires and threatened coastal dunes at Light Beach.
In the sustainable agriculture space, Grassroots Grants funded research of pest snail movement between vegetation and crops and a trial to measure the impact of mixed species crops on soil nitrogen cycling.
There were a number of weed control activities, ranging from removing invasive plants along Bundaleer Creek to protecting threatened and rare native flora species in the Tarcowie district.
The important role First Nations communities play in land management was also recognised with projects funded to create a native bush tucker garden in Port Pirie and protect heritage Narungga wells on Yorke Peninsula. Previous grant recipient lists are available on the Board's website.
This Grassroots Grants program is offering funding for projects between $1,000 and $10,000 (+GST) for the 2022-2023 financial year. Applications are open online at landscape.smartygrants.com.au/NYGRG2022 from 22 March until 5pm, 9 May 2022.
To support the application process, the Board is hosting an online Grant Application Writing Workshop on Wednesday, 6 April 2022, 10am-3pm. Not-for-profit groups and landholders in the Northern and Yorke region are invited to register for this free course.
For more information about Grassroots Grants, contact the Northern and Yorke Landscape Board on (08) 8841 3444, ny.landscapeboard@sa.gov.au or visit our website.