Backyard projects to tackle during isolation
News release
09 April 2020
9 April 2020
With so much more time at home due to the Covid-19 pandemic, are you considering tackling a project to improve your patch? Perhaps something that's been languishing on your to do list, like a vegie garden or compost heap, or building a nest box, planting trees or controlling weeds?
We issued the Natural Resources Northern and Yorke team a challenge to share what they get up to in their backyards while isolating at home, or even something they've already done. A new project will be added each week.
WORM COMPOST
By Tony Fox, Regional NRM Manager
Compost worms are amazing creatures that turn your vegie scraps into the best plant tonic of all – worm juice! I've had the same worm farm for more than 10 years, which I bought from the local hardware store. It's like a worm hotel with a base section on legs, a drainage tap and layers filled with worm compost (vermicast). The worms just keep breeding, eating my scraps and helping me grow wonderful garden produce. You should give it a go too! My top tips for success:
The best place for your worm farm is under tree or shrub or next to a fence or shed so that it is always in the shade. Sunlight will heat up the farm and make worm life very uncomfortable.
Cover the farm with an old piece of carpet which you can wet down on hot days to help cool the team down while they get about their wormy business.
Feed the worm workers regularly with any vegie scraps (except onions or citrus), brown paper and napkins. Not too much mushy stuff all at once.
If the farm gets stinky and smells sour you may have added too much fruit. Sugar ferments and becomes acidic so just add a handful of garden lime. They love it and it will smell all sweet again!
Leave a bucket under the (always open) drain tap and you will harvest lots of incredible worm juice. This is the gold standard of plant tonics and will supercharge any seedling, small plant or even big plants. Add a scoop to a watering can of water and use liberally and regularly on plant leaves and soil.
You will be rewarded with fabulous healthy plants and delicious healthy organic vegies like these I picked in my garden today.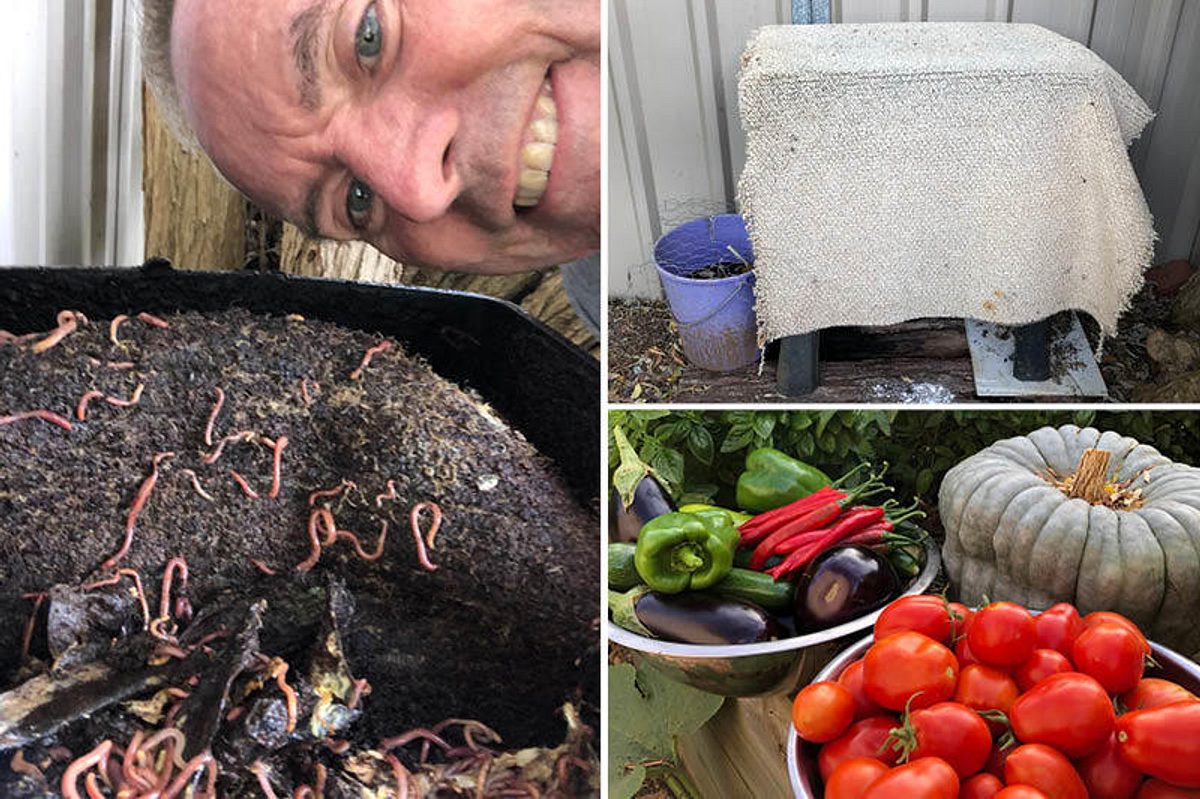 MICROGREENS
By Hannah Ling, Community Planning Officer
Hannah lives in a tiny house in the Clare Valley, so it's very fitting that she's embarked on a tiny garden - microgreens!
I love growing microgreens as they make a great indoor garden for small spaces and are perfect for tiny houses! They are similar to sprouts but are left to grow a little longer until the first leaves (cotyledons) have formed. Unlike sprouts, generally the seeds and roots aren't eaten.
Microgreens are very easy to grow. Just spread a handful of seeds over some paper, soil, or on a mesh grid over water. Most microgreens will take between 1-2 weeks until they are ready to harvest and can be grown year-round. In the first few days and especially in warmer temperatures they will need watering with a spray bottle a few times a day. This is easy to do when we're all stuck at home!
You can often source microgreen seeds from stores that sell seedlings or you can buy seeds from wholefood stores, but make sure they are organic as some chemicals and the age of the seed can impact germination.
The process of soaking and sprouting seeds activates and increases their enzymes and vitamins making microgreens highly nutritious.
My favourite microgreens to grow are peas, cress, coriander, rocket and mung beans, and they all make a great garnish or addition to salads.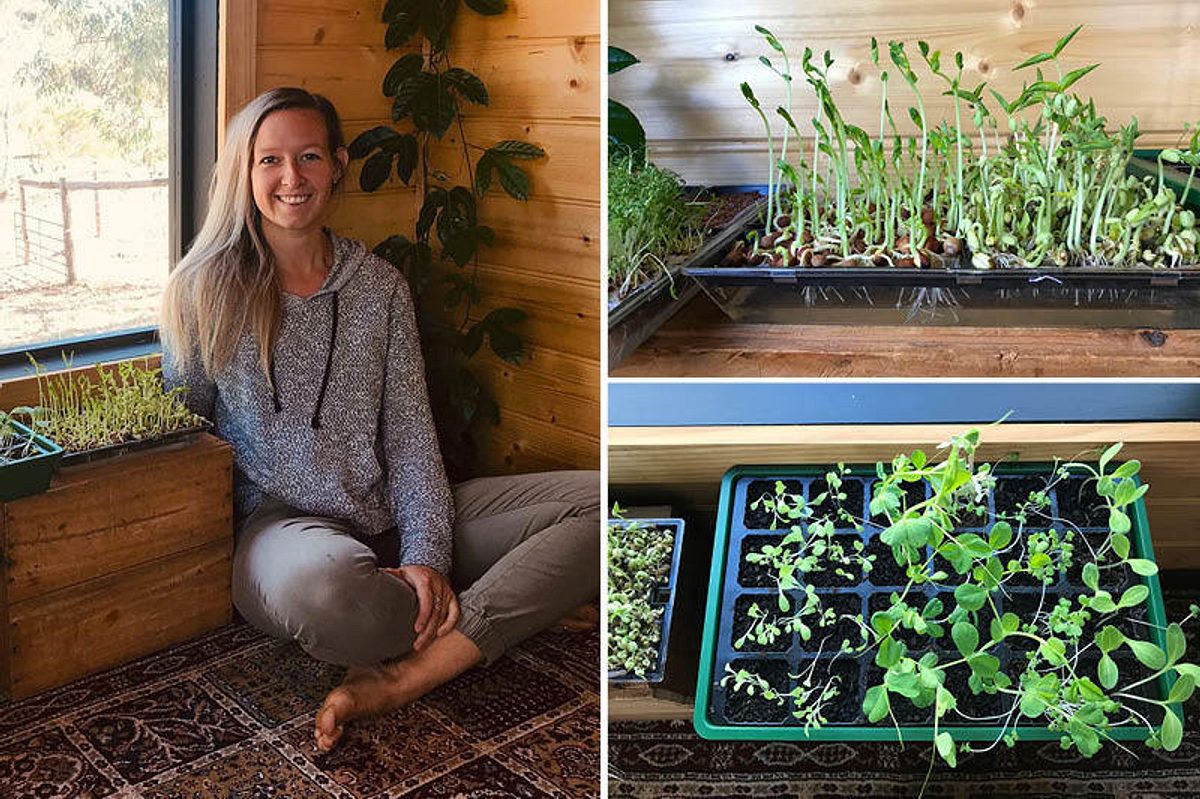 STONE BIRD BATH
By Rebecca Howard, Business Services Manager
Taking inspiration from bird baths at Para Wirra Conservation Park, Rebecca's husband Tim Howard, a park ranger in the Northern Lofty district recently created his own from a rock on their property. Using an angle grinder with a diamond grinding wheel, it took Tim about four hours to create a beautiful bird bath that now sits under a small shrub, with branches close by to allow birds to perch and swoop in and out.
And with a bee buzzing in as the bath's first visitor, it seems it's likely to be a popular destination for insects too.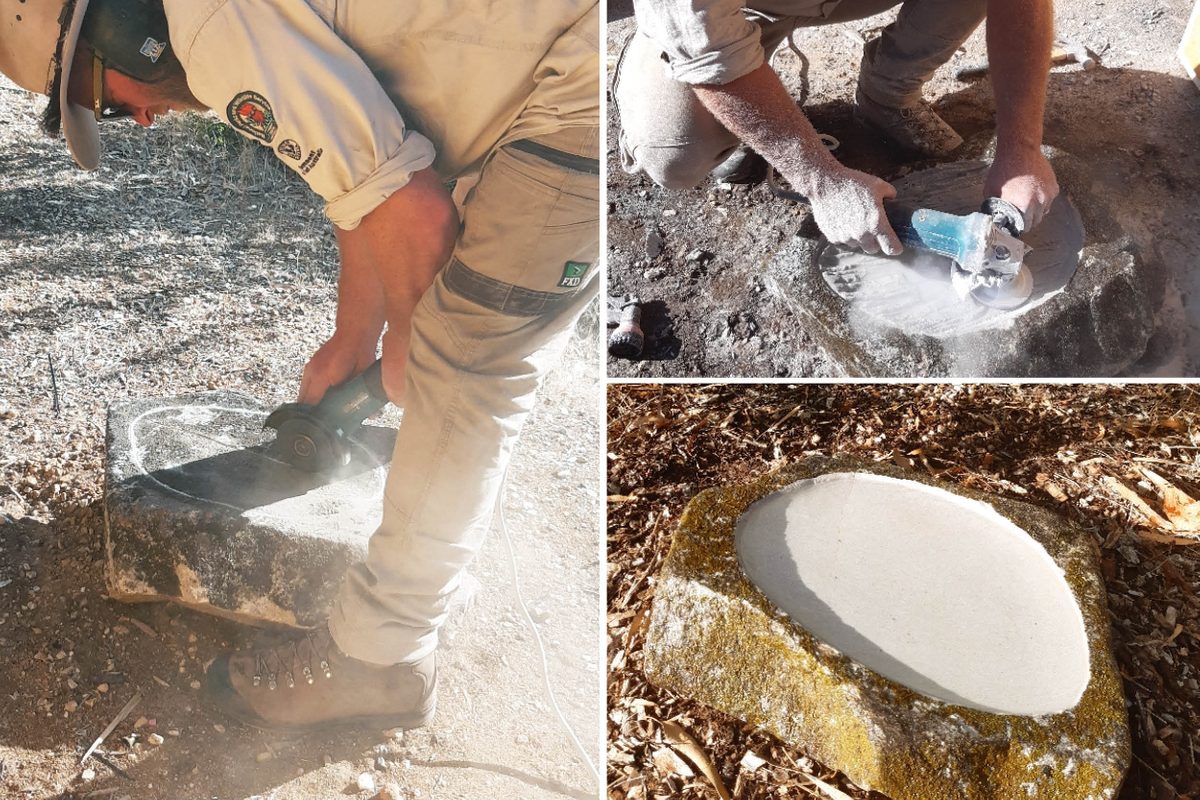 More information
Communications Coordinator
88413444