Time to target pretty but poisonous weed
News article
|
17 September 2021
Media release about controlling pest plant Cape Tulip
A toxic weed disguised as a pretty, flowering plant is now emerging in the Clare and Gilbert Valley and Barossa Valley.

The Northern and Yorke Landscape Board is calling on graziers and landholders to hunt down the pest plant Cape Tulip and help remove it from the landscape.
Landscape Officer Ben Page urged the community not to be fooled by the attractive orange-pink flowers of the Cape Tulip, which was originally introduced from South Africa and has now become a garden escapee.
"Cape Tulip is pretty but poisonous," said Mr Page. "It contains toxic chemicals called glycosides that most commonly affect cattle. The toxins affect the heart and can even cause death when consumed by stock."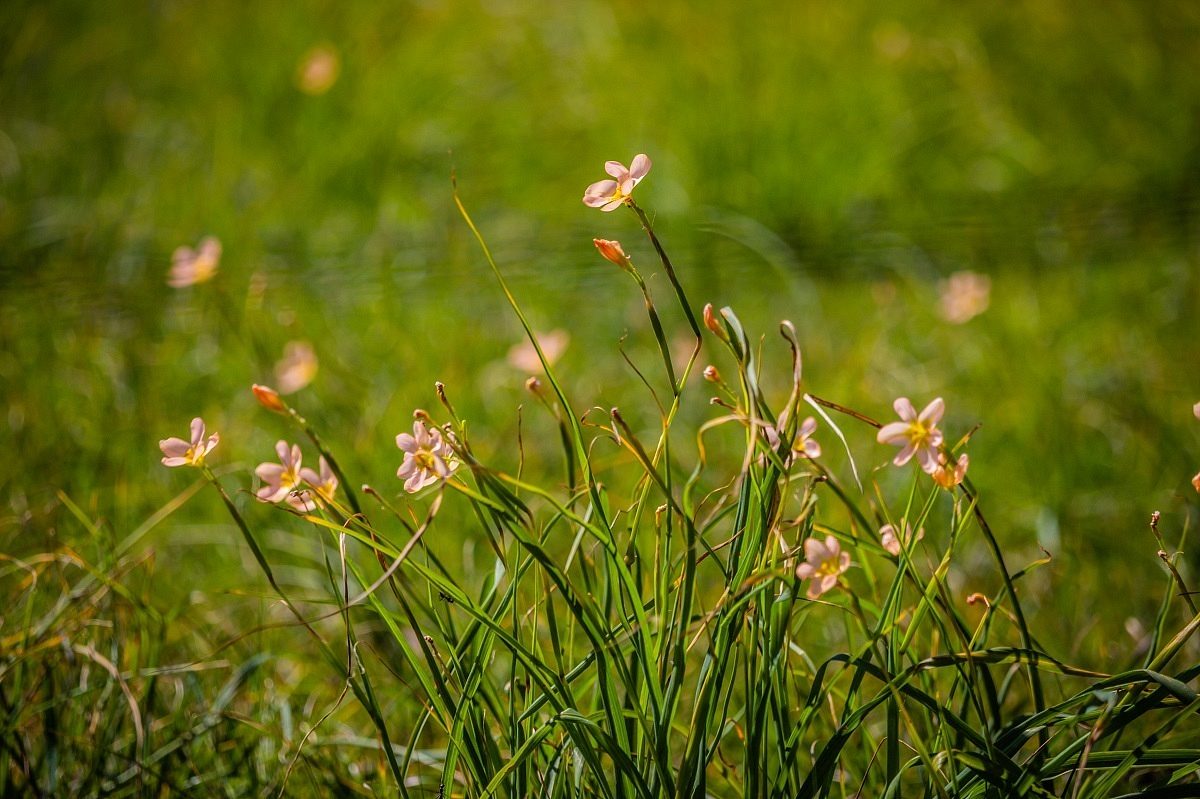 With Cape Tulip (Moreaea species) flowering in September and October, early spring is the best time to locate infestations and seek weed control advice.
"It's important to pinpoint infestations of Cape Tulip, so we're keen to hear from anyone that has this pest plant on their property or who has seen it on their travels," said Mr Page.
"With this information, we can help landholders control Cape Tulip and prevent it from spreading further."
There are two highly toxic versions of this invasive weed; One-leaf Cape Tulip (Moraea flaccida) and Two-leaf Cape Tulip (Moraea miniata). Apart from having more leaves, the Two-leaf Cape Tulip has smaller and more numerous flowers that are pink in colour. The One-leaf Cape Tulip's flowers range from salmon-pink through to orange and yellow. Both sprout to about 60cm high.
Cape Tulip is difficult to control with herbicides as it grows from an underground plant stem known as a corm that remains dormant. Corms can stay dormant in the soil for five to 10 years until a favourable season.
"With good rains in many parts of our region this winter, we're expecting Cape Tulip to make itself known this year," said Mr Page. "Landholders need to take this opportunity to quickly seek and destroy any new infestations before they become established."
To report sightings of Cape Tulip or obtain pest control advice, please contact the Northern and Yorke Landscape Board on 8841 3444 or email ny.landscapeboard@sa.gov.au.