Narungga ranger chosen for key coastal environment role
News article
|
18 April 2023
Inspiring a love of nature in young Indigenous people is a driving force for newly-appointed Ranger, Farrin Miller.
A Narungga and Ngadjuri man, Farrin won the position of Djulda-wawa Badja Ranger for the Northern and Yorke Landscape Board in February, the Board's first Narungga role.
"There are not many Narungga people working in government on Yorke Peninsula and I want to try and have a positive influence on younger people, to get them excited and into nature," he said. "Hopefully I'll have some time to engage with the young fellas, whether that's through planting trees or other coastal work."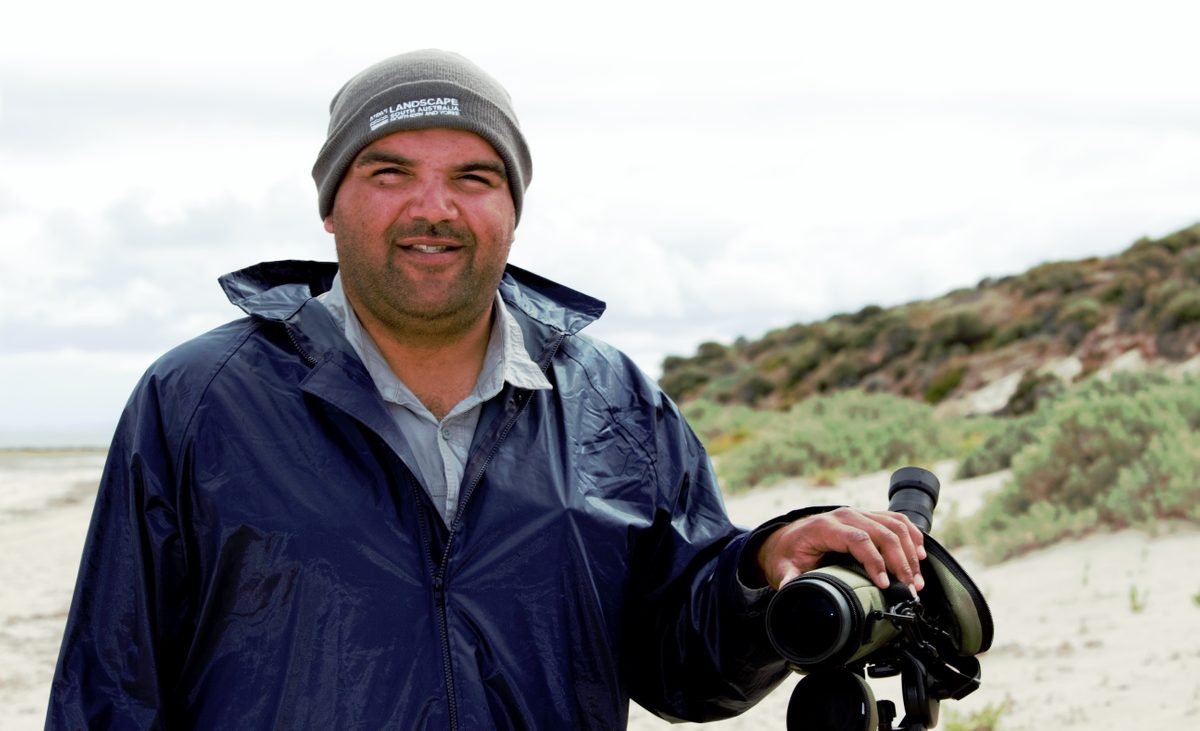 Farrin's own environmental journey began when he was 14, helping his great uncle plant trees, put up fences and control weeds like boxthorn near Point Pearce. Born and raised on Yorke Peninsula, his love of the coast was reinforced through camping expeditions to Dhilba Guuranda-Innes National Park, Edithburgh and Black Point. "We used to travel all over Yorke Peninsula with my Nanna and her sisters. We grew up camping and learning from them," he said.
Farrin's career in conservation has included work as a Ngadjuri Water Officer and a National Parks Ranger at Parra Wirra, before starting with the Northern and Yorke Landscape Board to support the coastal project, Djulda-wawa Badja.
Djulda-wawa Badja means 'resilient coast' in Narungga language and aims to strengthen and protect Yorke Peninsula's coast and improve biodiversity.
A 2-year project led by the Board and supported by Yorke Peninsula Council, Barunga West Council, AGL and Legatus Group, it includes on-ground action such as revegetation, fencing and weed management and support for eastern osprey with the roll-out of artificial nesting sites at Port Broughton and Coobowie.
Now 9 weeks into the new role, Farrin is enjoying the opportunity to work on Country. "I'm trying to help out as a Narungga man," he said. "It's good to fix some of the coastline that's been desecrated by 4-wheel drives and motorbikes and try to stop erosion of the sand dunes and beaches."
Learn more about the Djulda-wawa Badja project.