Port Pirie regional community to join declared cactus cull effort
News article
|
25 January 2023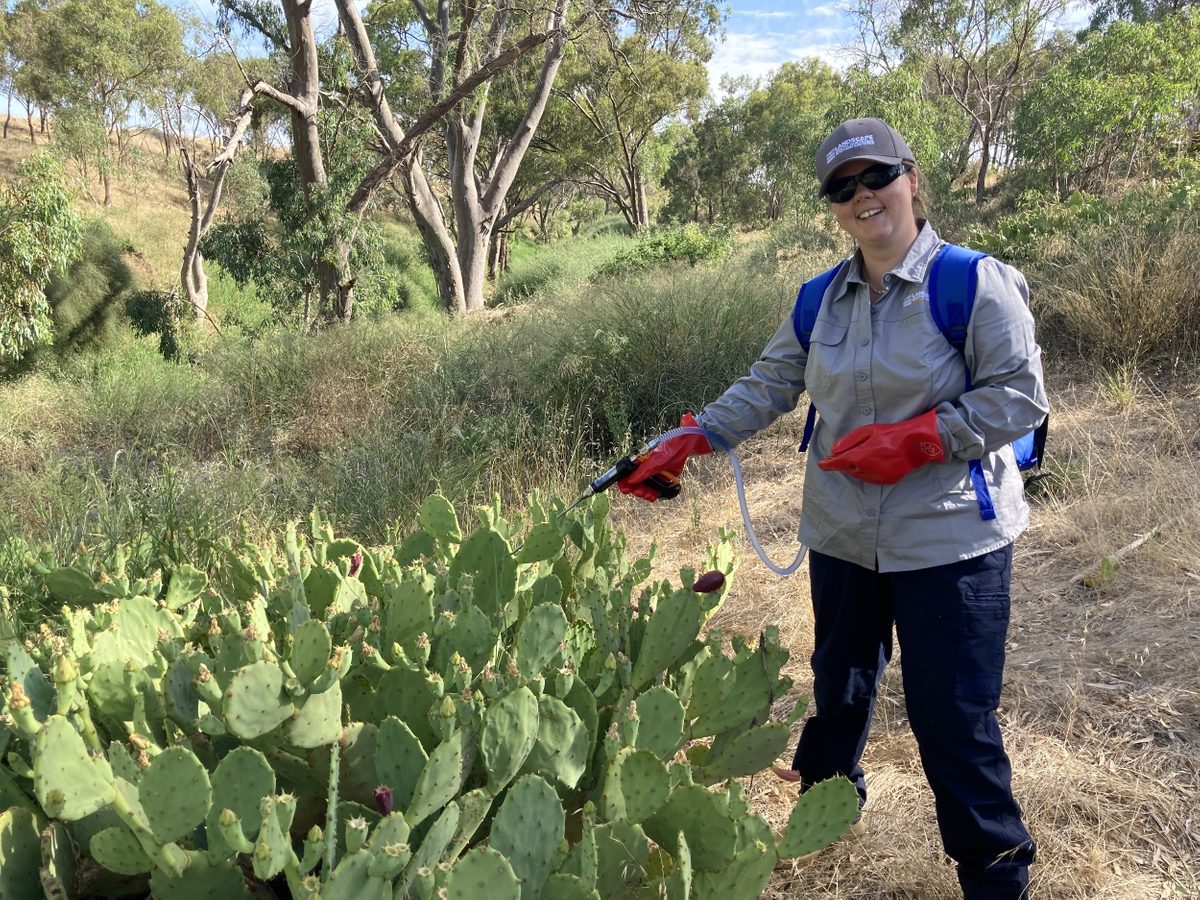 The discovery of an invasive, prickly weed creeping into Nelshaby Reserve has sparked a community call out to help target declared cacti in the area.
Landscape Officer Emily Kakoschke from the Northern and Yorke Landscape Board said it is important to get on top of Opuntia cactus before it spreads and causes damage to properties and nearby national parks.
"These nasty weeds can multiply and spread across the landscape, so we're in need of community help to stop them getting into gardens and bushland," she said.
"If you're a resident of Napperby or Nelshaby, or a community member with a few hours to spare, please join us to learn some simple ways to control this damaging pest plant."
The Northern and Yorke Landscape Board, working with Port Pirie Regional Council, will host a cactus injection working bee at Lawrie Park in Nelshaby on Friday, 24 February, between 10am and 1pm.
Volunteers, who will receive equipment, herbicide and cactus injection training, will help target cacti along the roadside, on registered residential properties and in Nelshaby Reserve.
Land owners can also register for cactus control works to be completed on their property during the working bee.
The working bee aims to create a buffer zone around Nelshaby and Napperby near the lower Flinders Ranges.
"Nelshaby Reserve is connected to the southern part of Wirrabara Range Conservation Park, so it's important to stop this weed in its tracks," said Ms Kakoschke. "Working together with the community gives us the best chance of making this happen."
To volunteer or register your property, contact Emily Kakoschke via emily.kakoschke@sa.gov.au or phone 8658 1086. The 2-hour working bee will be followed by a free barbecue lunch.
For more information about controlling cacti, refer to 'Managing Opuntioid Cacti in Australia: Best practice control manual for Austrocylindropuntia, Cylindropuntia and Opuntia species'