Threatened hooded plover chicks hatch across Yorke Peninsula
News article
|
14 September 2023
With hooded plover chicks hatching on Yorke Peninsula's beaches, volunteers are appealing to beach goers to give the new parents and their hatchlings the space they need to survive.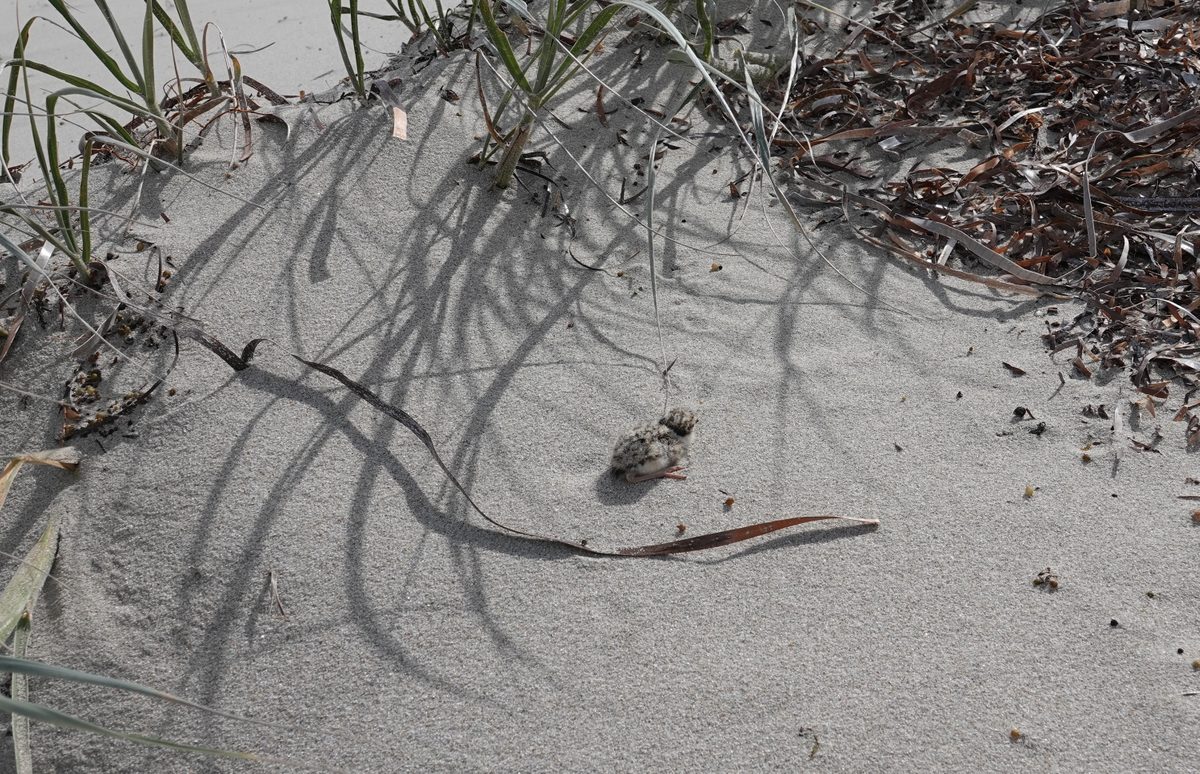 Hooded plovers are breeding right across Yorke Peninsula's coastline now, with chicks spotted at two beaches and eggs incubating at another thirteen locations.
There are currently tiny, one-week-old chicks being carefully monitored at Kemp Bay near Port Moorowie and at Chinaman's Hat Beach in Dhilba Guuranda-Innes National Park, and eggs at Port Hughes, Wauraltee Beach, Bluff Beach, Hardwicke Bay, Flaherty's Beach, Point Turton, Point Souttar, Corny Point, Port Moorowie and Port Vincent.
The arrival of these vulnerable chicks is an exciting and nervous time for Friends of Hooded Plover volunteers, who work hard from August to March each year to ensure the survival of as many hooded plovers as possible.
A threatened species, hooded plovers lay their eggs on the beach and are susceptible to accidental crushing by beach goers, off-leash dogs and vehicles, as well as predation by foxes, cats and ravens.
Already a nest was taken by a cat at Point Souttar, as reported by Friends of Hooded Plover volunteer coordinator Nanou Cabourdin.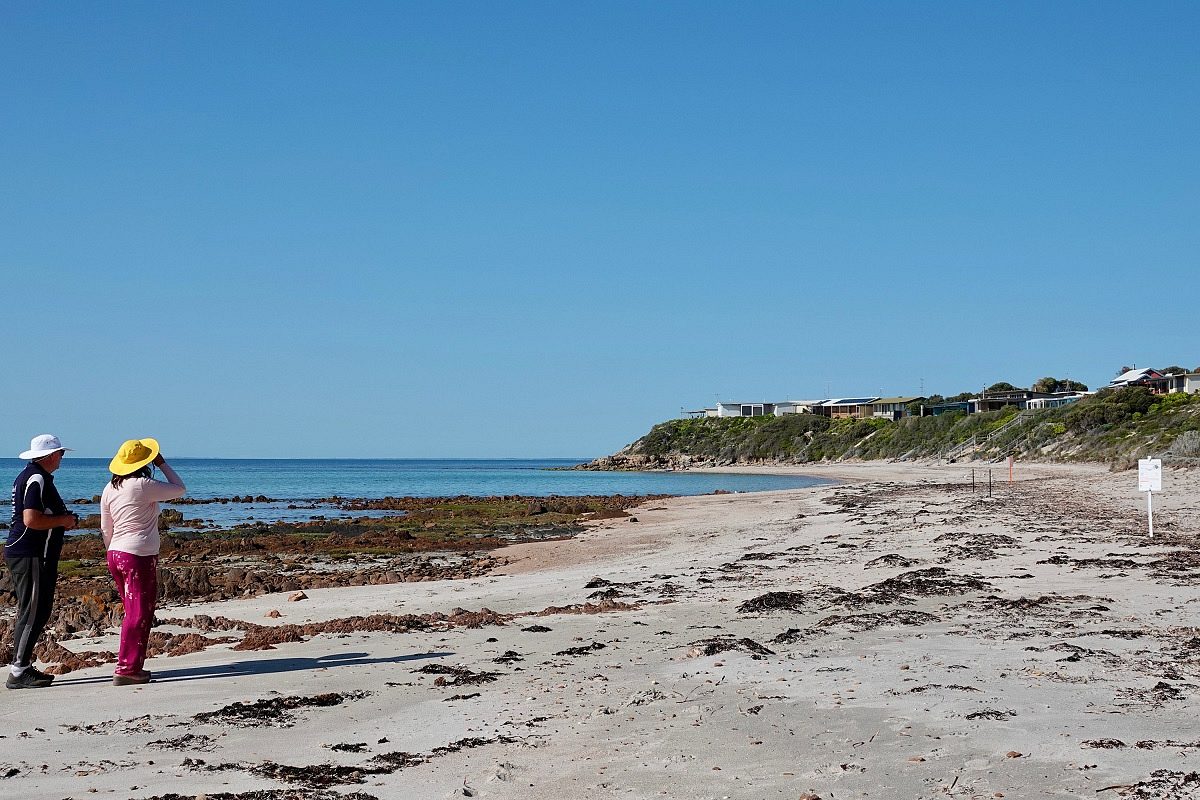 must feed constantly at the water's edge from the day they hatch and they take five weeks to learn to fly. If they're disturbed by beach goers, this can prevent them from feeding or they can succumb to temperature extremes, dehydration or starvation while hiding. They need space to raise their family."
Visitors to Yorke Peninsula's beaches can help protect hooded plovers by keeping dogs on a leash, walking below the high tide mark, not driving on the upper beach or dune areas and riding horses at low tide, as close to the water's edge as possible.
The Friends of Hooded Plover volunteers erect temporary signs at some beaches to identify nests, but not all nests are signed, so it is important for beach goers to keep their eyes peeled.
People interested in becoming a volunteer with the Friends of Hooded Plover group can contact the Northern and Yorke Landscape Board on 8841 3444.