Time-lapse snailcam to bust native veg myth
News release
23 November 2021
Cameras tracking snail traffic between canola crops and paddock edges on southern Yorke Peninsula are set to disprove a long-held belief that neighbouring native vegetation harbours pest snails.
Applied Invertebrate Ecologist Dr Michael Nash received nearly $10,000 in Grassroots Grants funding from the Northern and Yorke Landscape Board to test the assumption that pest snails move from native vegetation to feast on crops.
Dr Nash set up 12 time-lapse cameras next to canola crops near Warooka and Marion Bay to monitor snail activity throughout the growing season and anecdotal evidence shows that the quality of native vegetation impacts snail numbers.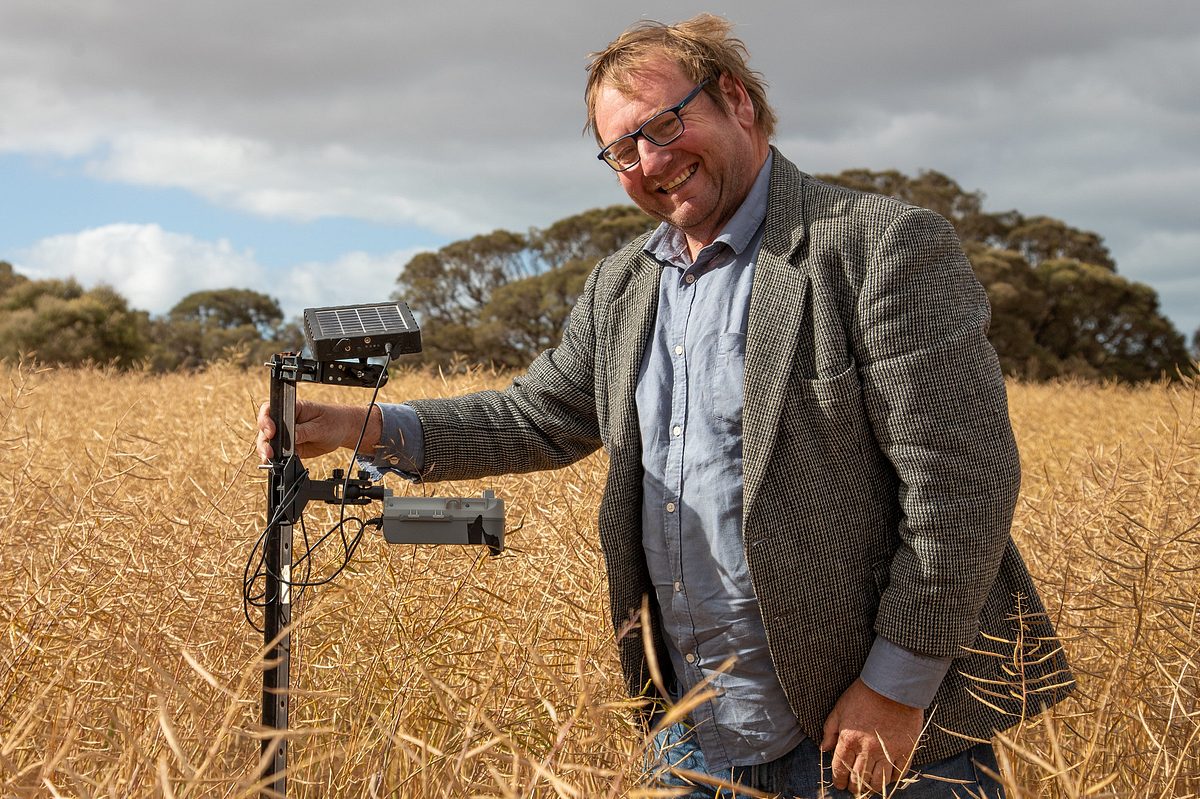 "What we've seen is that in good quality native vegetation you're hard pressed to find any snails, whereas if there's Lincoln weed or other exotic plant species next door there are too many snails to count," he said.
"We know that many farmers see crop edges as a source of pests, but science suggests that if you leave them ungrazed, control weeds and even enhance the vegetation with native grasses they can be a source of biological control.
"Good bugs like parasitoid flies that require pollen lay their eggs in conical snail shells and the larvae feed on the snail."
A key outcome of this project is to help farmers limit snails moving into crops prior to harvest and contaminating grain. Dr Nash will continue to monitor snails during harvest and throughout summer, with the time-lapse videos and other findings presented to growers via social media and upcoming field days.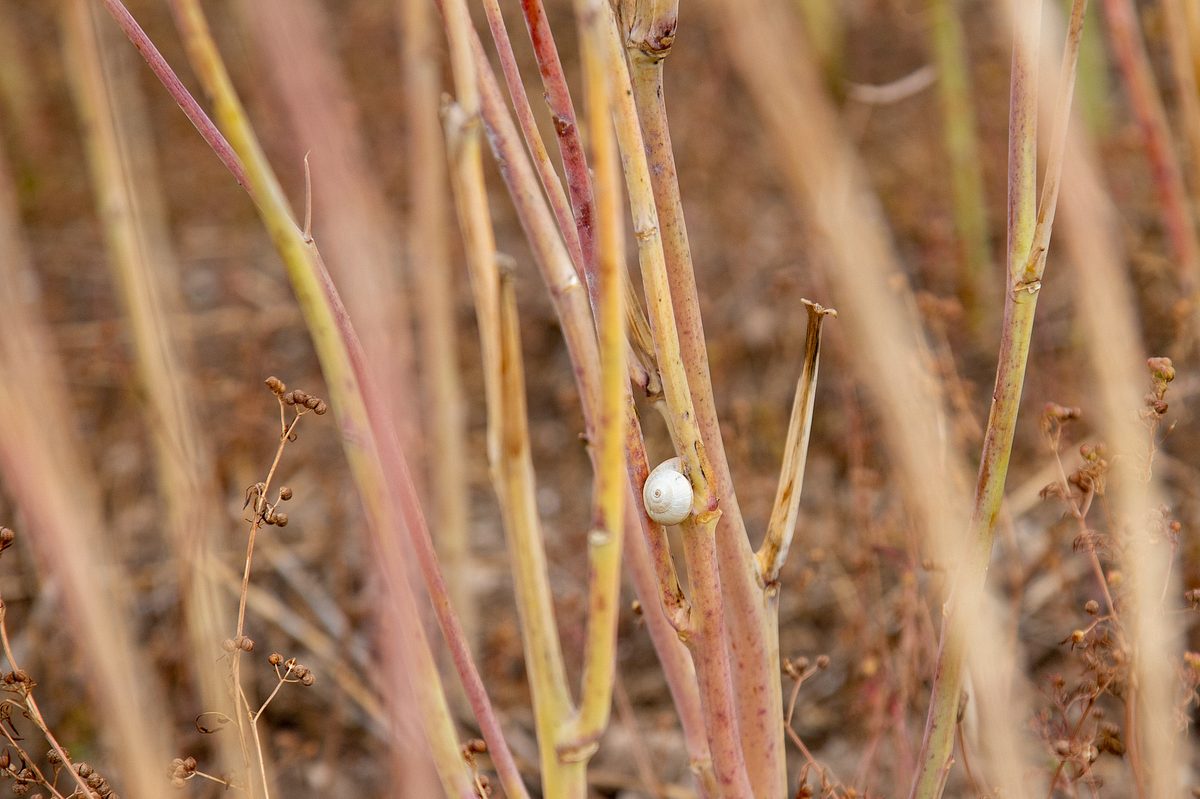 Grassroots Grants program funds more than $216,000 in Northern and Yorke region
The snail monitoring project is one of 33 environmental projects funded through the Grassroots Grants program, a state-wide initiative that supports local projects to help sustainably manage our landscapes.
The Northern and Yorke Landscape Board offered more than $216,000 in Grassroots Grants funding this financial year. It was shared by a range of community, environmental, Friends of Parks, Landcare and First Nations groups, together with councils and schools. Projects address key priorities of the Board, including sustainable agriculture, pest plant and animal control, water management and biodiversity; with community at the heart of making a difference to our landscapes.
Another sustainable agriculture project which also received nearly $10,000 in funding will look at quantifying the impact of mixed species crops on soil nitrogen cycling to reduce soil acidification and off-target environmental damage.
Minister for Environment and Water David Speirs said the Grassroots Grants program is aimed at local projects that contribute to improved management of the environment.
"The Marshall Liberal Government's Landscape SA legislation is an historic reform of how we approach natural resources management in South Australia," he said. "It's all about a back-to-basics approach and giving local communities a greater say in how we manage our natural environment."