Yorke Peninsula revegetation to build coastal resilience
News article
|
28 September 2022
Revegetation covering 46 hectares of Yorke Peninsula's coastline was completed in September, signalling the start of Northern and Yorke Landscape Board's coastal project, Djulda-wawa Badja, which means resilient coast in Narungga language.
An on-ground team from Greening Australia weeded, seeded and planted at two coastal locations near Port Victoria and Point Pearce to establish native vegetation cover on previously cleared land.
Located behind sand dunes, the revegetation will help to prevent erosion, increase biodiversity and create important habitat for birds, reptiles and insect species over time.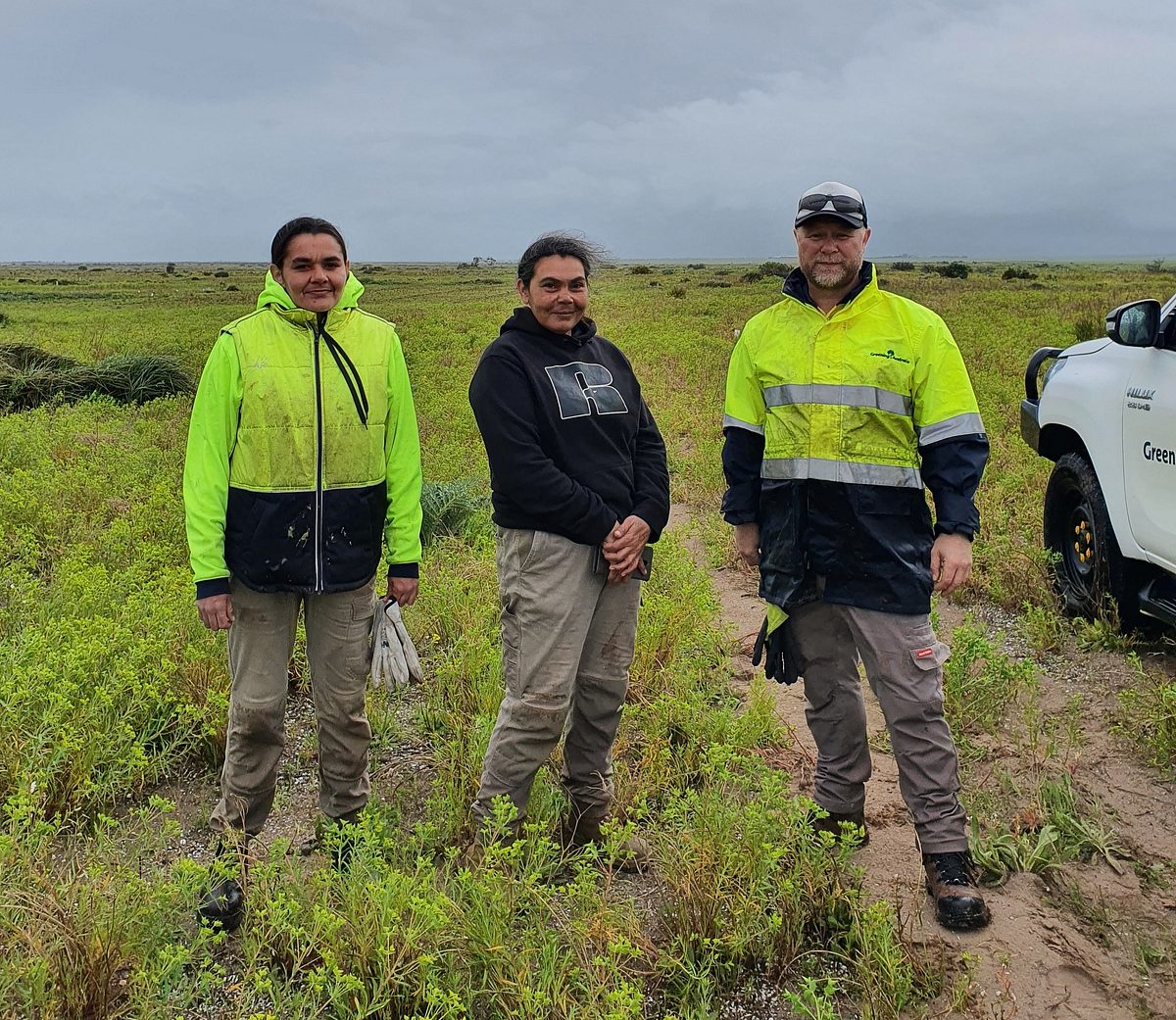 "In both of these locations, the dune shrub lands are the only strip of remnant vegetation that remains between the beach and farmland, making them important corridors for the movement of native animals along the coast," said Northern and Yorke Landscape Board's Djulda-wawa Badja Project Manager Janet Moore.
"By increasing native vegetation cover we can stabilise the soil and sand, connect fragmented areas and prevent weed incursion to build resilience into the coastal ecosystem."
A combination of direct seeding and tube stock planting was used for the revegetation, with Greening Australia working alongside several Narungga people from Point Pearce.
It took a week to direct seed 36 kilograms of seed using a disc seeding machine which travelled 90 kilometres over the 46 hectares. Eight thousand tube stock were also planted by the team over a two-week period and approximately 3000 tree guards installed where species were more susceptible to grazing.
The majority of revegetation occurred across 40 hectares near Point Pearce, following control of a wild artichoke weed infestation, while the remaining 6 hectares of revegetation is on Yorke Peninsula Council land south of Port Victoria behind the Rifle Butts and Second Beach sand dune system.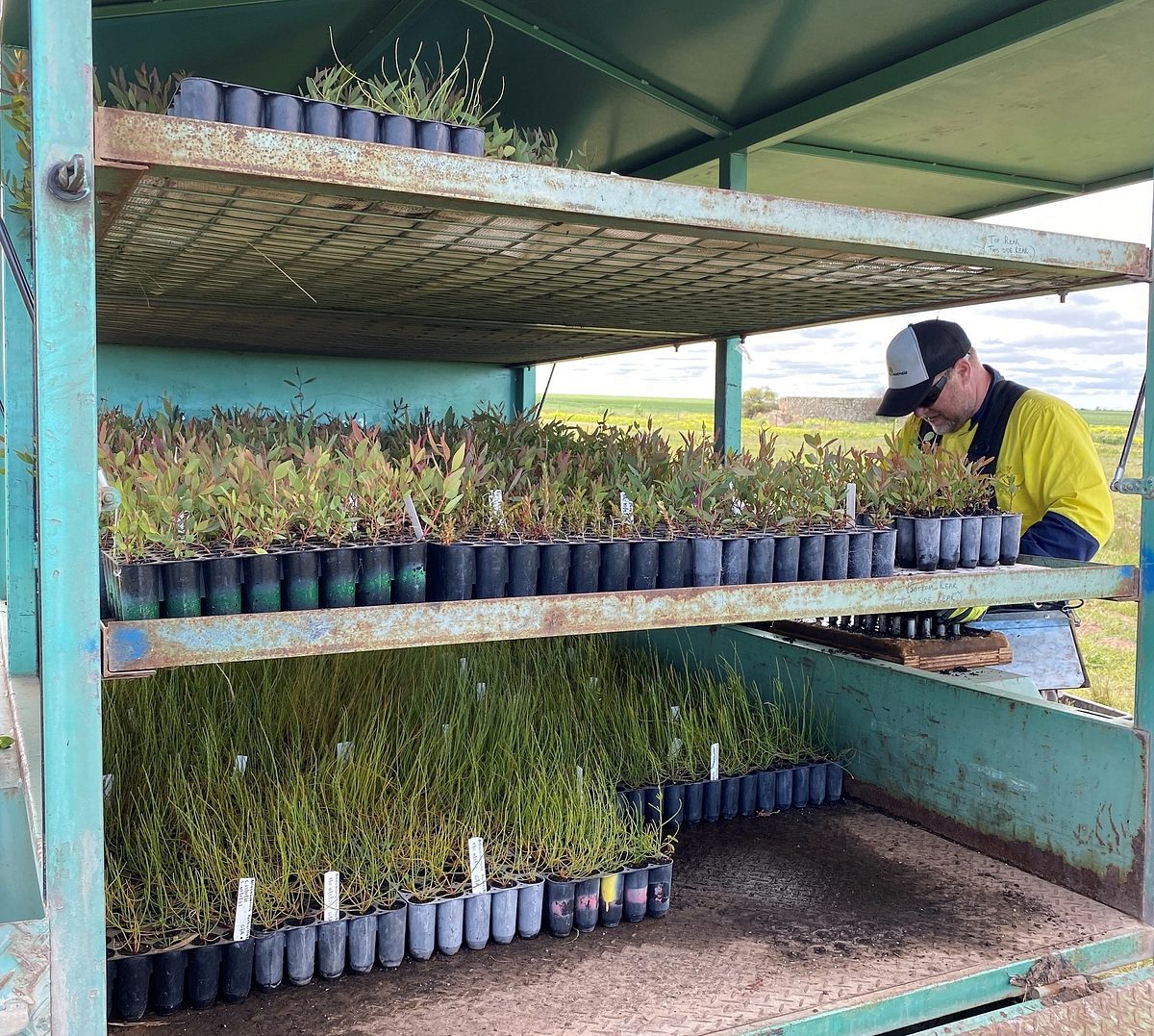 Twenty native species were selected for planting including several acacia and eucalypt species, and low coastal shrubs such as Alyxia buxifolia and Templetonia retusa.
Greening Australia Senior Program Officer Andrew Woodroffe said spring rainfall events would help give the plants the best possible start.
"The planting was timed perfectly, as they've received a great water in and we should start to see germination and growth soon," he said.
"We chose species that are endemic to the area and would have occurred here prior to land clearing. Once established, they will assist in several important ecological functions such as carbon sequestration, soil improvement, as well as creating important biodiverse habitat to support a large range of fauna."
Djulda-wawa Badja is a two-year project funded by the Landscape Priorities Fund, thanks to landscape levies collected by Green Adelaide. In addition to revegetation activities, the project includes weed control, protective fencing and actions from Yorke Peninsula Council's Coastal Management Strategy. Project partners and funding contributors include Yorke Peninsula Council, Barunga West Council, AGL and Legatus.
To find out more, visit our website at www.landscape.sa.gov.au or contact Janet Moore on 0447 418 391.