Eastern osprey recovery on Yorke Peninsula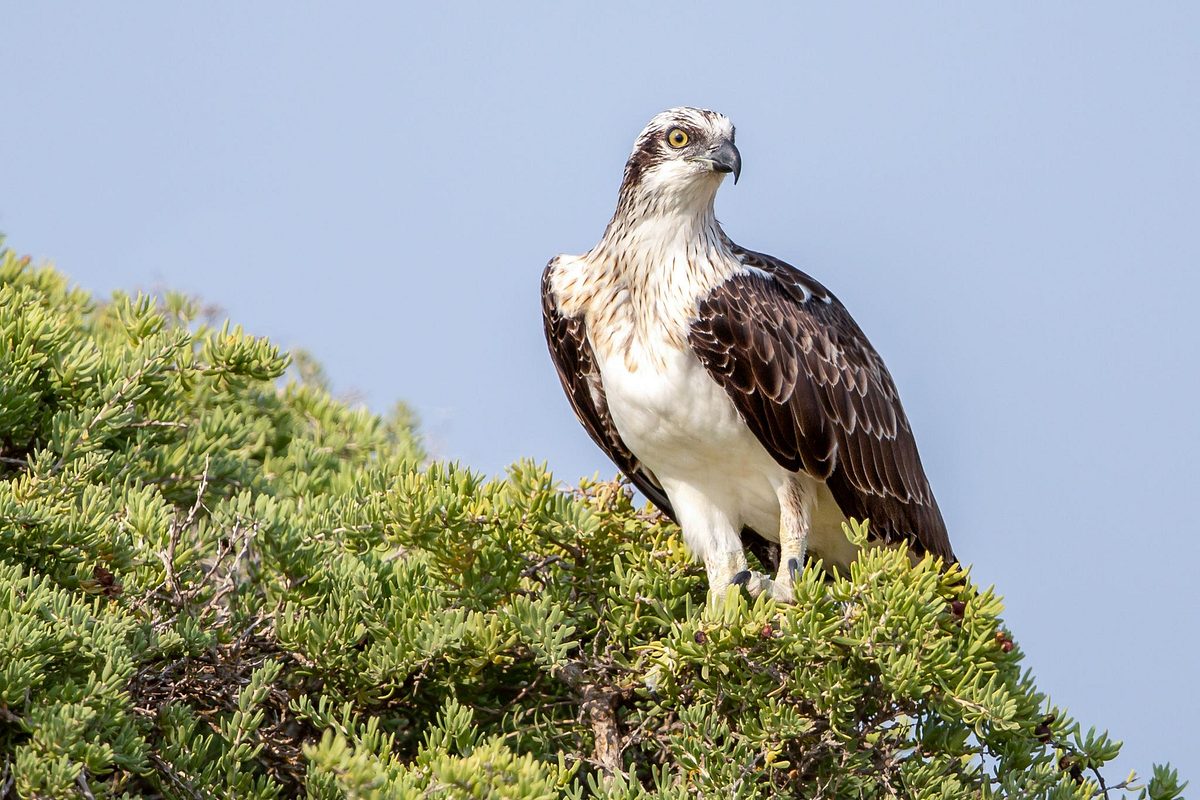 The eastern osprey (Pandion haliaetus) is a spectacular fish-eating raptor that can be found patrolling Yorke Peninsula's coast. Their nests are made from sticks, driftwood and seaweed and can become a significant size after many years of use. Ospreys are sensitive to disturbance and their ability to breed is affected by human interference, loss of habitat through coastal developments, predation, competition for food and severe weather events.
In recent decades, all known osprey breeding sites on the mainland of Yorke Peninsula have regularly failed or become abandoned, mainly due to human disturbance. Osprey monitoring on Yorke Peninsula between 2014 and 2016 found that there were no remaining breeding pairs on the mainland, confining their breeding to one offshore island only. Statewide survey data from this time also revealed a significant decline in the breeding population across South Australia.
In response to these findings, the Southern Yorke Peninsula (SYP) Landcare Group commissioned the Recovery and Conservation Plan for the Osprey on Yorke Peninsula in 2020 and commenced work on increasing the population through the installation of artificial nest platforms at suitable locations across Yorke Peninsula and Gulf St Vincent.
Artificial nest platform
Artificial nesting platforms provide ospreys with elevated locations where they can nest and raise young away from human disturbance and interference from predators such as foxes. The use of artificial nesting platforms in other parts of the world has proven successful, with ospreys readily colonising these areas. In some areas they have achieved higher productivity success than natural nest sites.

Through a series of grants and generous private donations, six artificial nesting platforms were constructed and installed at key breeding locations on Yorke Peninsula, including Wills Creek Conservation Park (Price), Point Davenport Conservation Park, Gleeson's Landing, Port Broughton, Sheoak Flat and Adelaide International Bird Sanctuary.
Osprey-occupied breeding territories on Yorke Peninsula have now increased from one in 2017 to five in 2022. The most significant is the osprey pair on the Point Davenport platform, as this location did not have an established resident pair prior to the platform installation. At the the Gleeson's Landing site, an osprey pair has successfully fledged young for the first time in 12 years.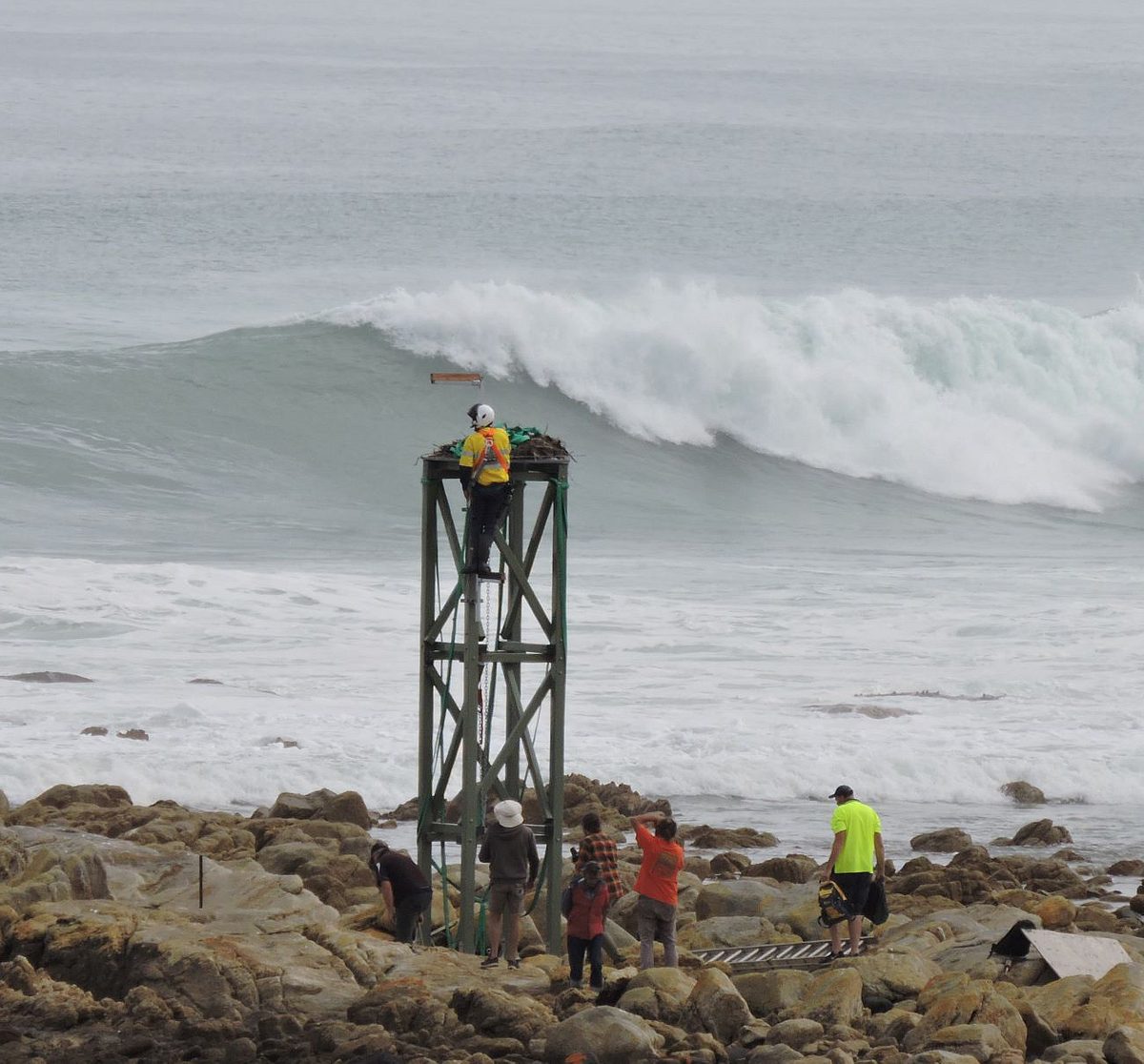 Community effort
Community participation and involvement is paramount to the recovery and conservation of the osprey population. The SYP Landcare Group has coordinated an extraordinary community effort for each of the platforms installed. The Ardrossan Community Men's Shed has volunteered many hours of time, equipment and expertise to construct the platforms, ready for installation. Local communities, including environmental groups, local fishermen, surfers and birdwatchers have been actively involved in the planning and installation of each platform and trained volunteers monitor the osprey platforms throughout the breeding season.
What's next?
Planning is underway for a seventh platform to be installed in the Coobowie to Edithburgh area as part of the Djulda-wawa Badja project. Works on this platform are expected to commence in early 2023.
Want to learn more?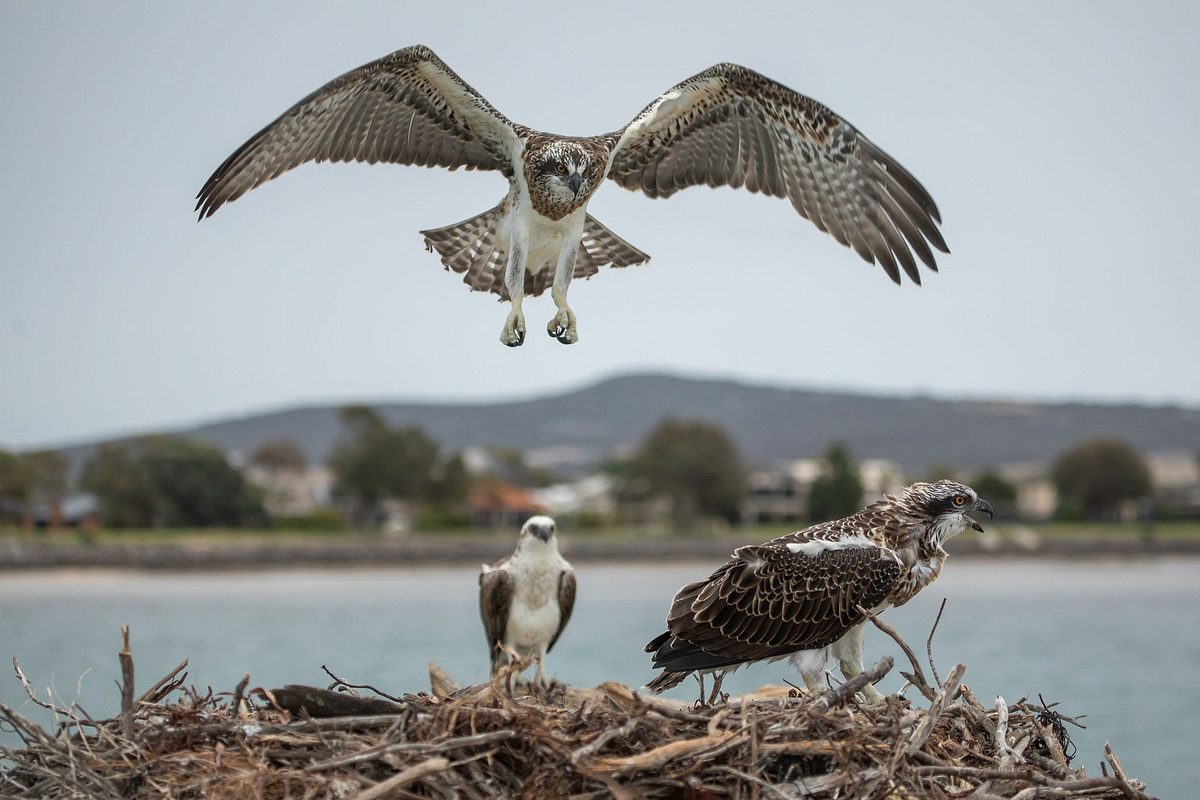 Lead agency
Southern Yorke Peninsula Landcare Group
Partners
Birds SA
Birdlife Australia
Northern and Yorke Landscape Board
Adelaide International Bird Sanctuary Partnership Group
Department for Environment and Water
Ardrossan Community Shed and Progress Association
Corny Point Progress Association
Formby Bay Environmental Action Group
Friends of Osprey Group