Invertebrates
Pollinators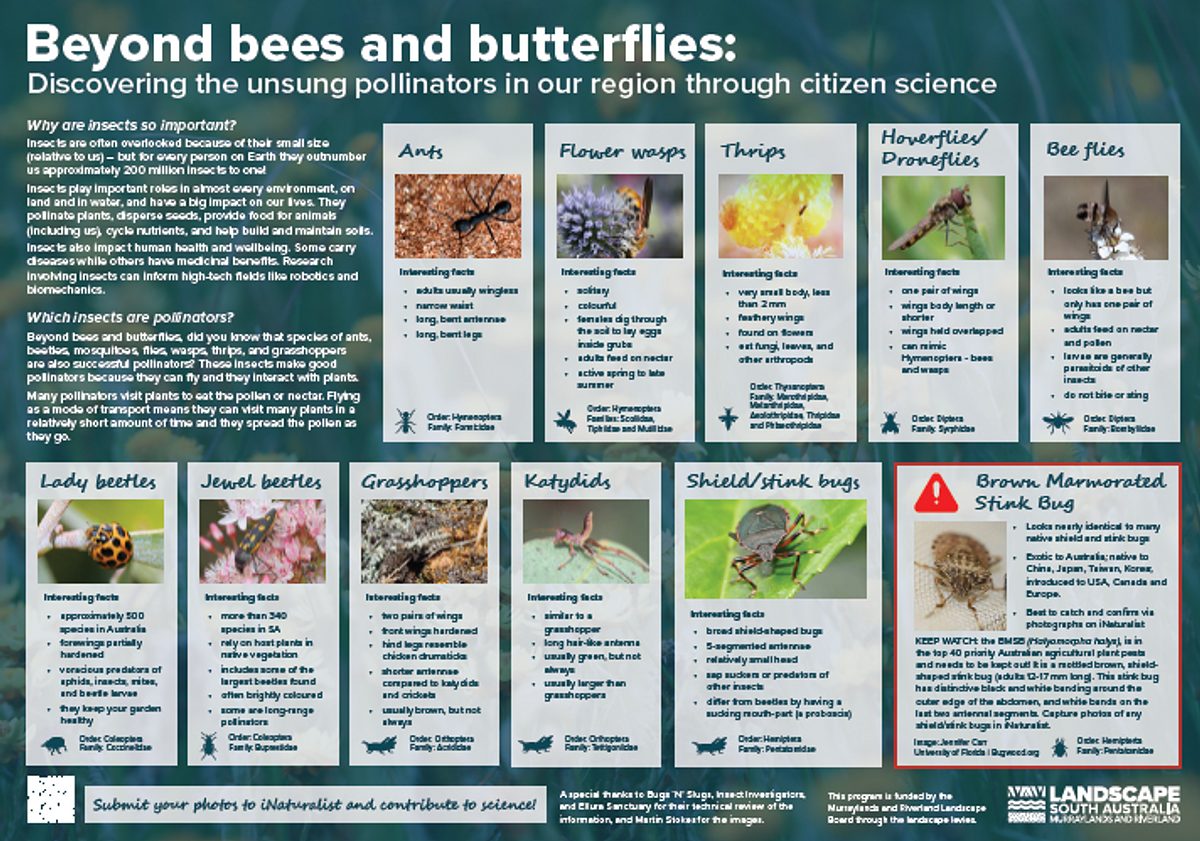 Beyond bees and butterflies poster
Resource type: A3 printable poster
Description: Discovering the unsung pollinators in our region through citizen science, this A3 poster outlines some of the region's 'other' pollinators. Study, learn and start recording your own sightings!
Year level:Any age
Aquatic Macroinvertebrates (waterbugs)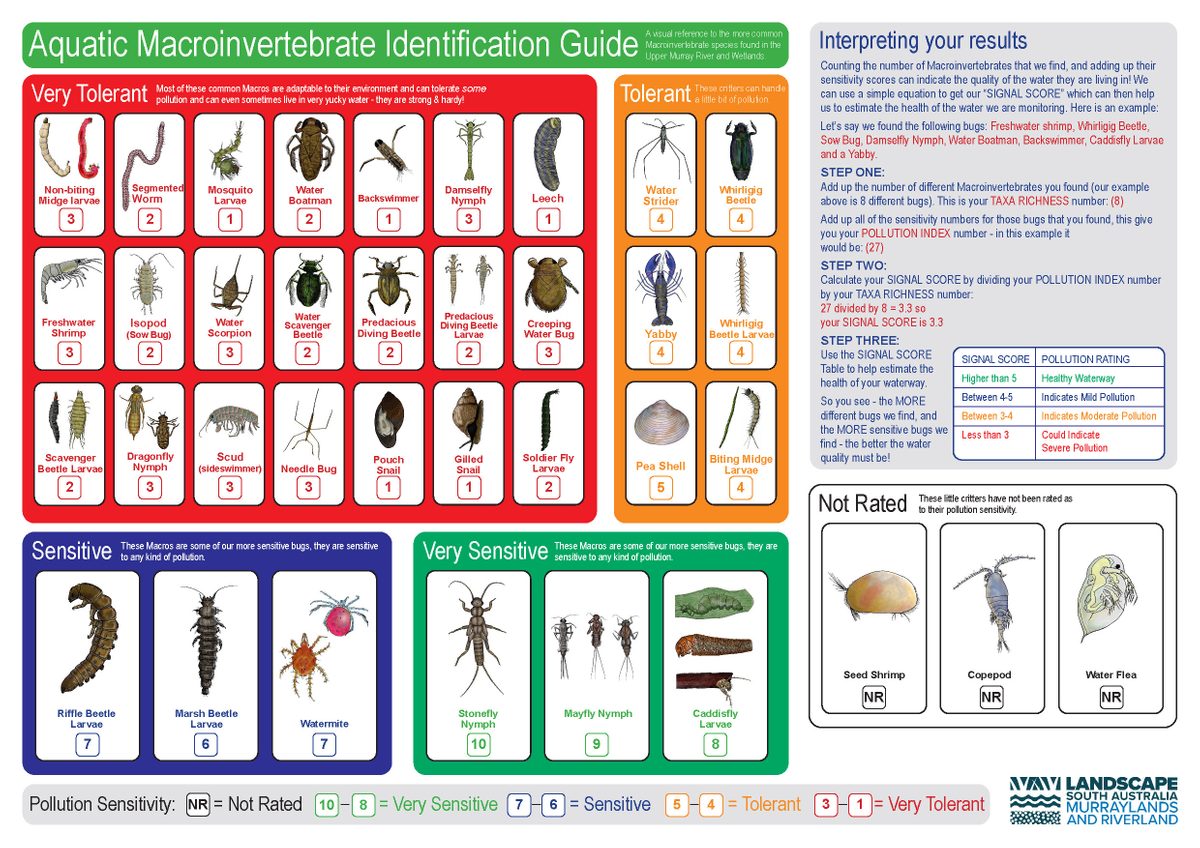 Macroinvertebrate Identification Guide
Resource type: ID chart
Description: Simple and easy to use, the Macroinvertebrate Guide is a great visual reference to local waterbugs. Suited for use with any age group.
Year level: F-12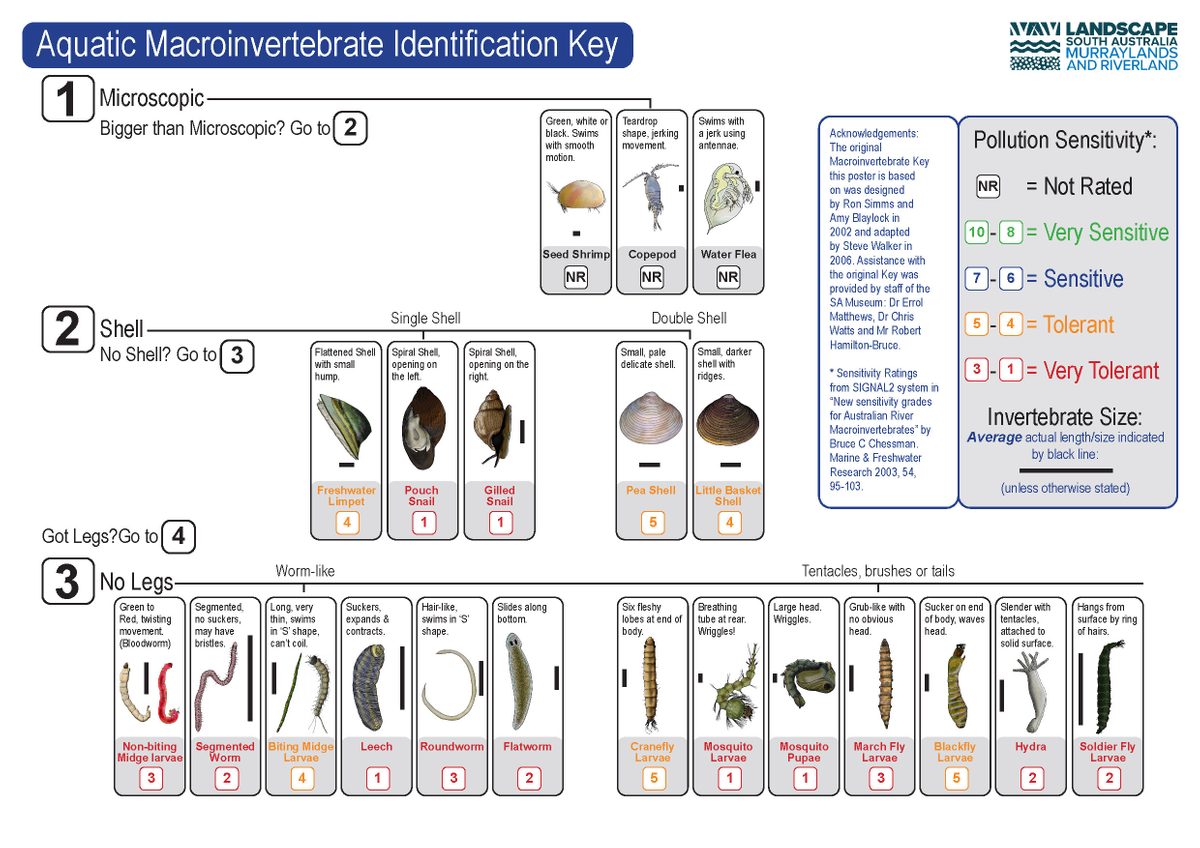 Macroinvertebrate Identification Key
Resource type: ID Key
Description: This Macroinvertebrate key can assist you in identifying the watebugs you find. Use the step by step questions to eliminate bugs and get the right critter. Suited to use with Middle-upper primary and high school students.
Year level: 5-12
Macroinvertebrate Identification Key