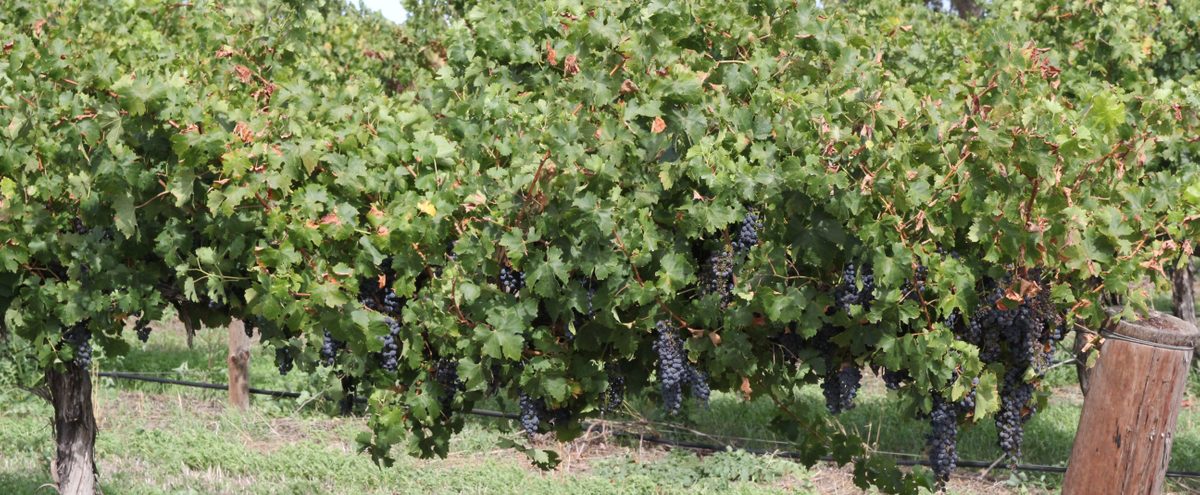 National Ecovineyard Program
Are you a wine grape grower in the Murraylands or Riverland with an interest in increasing the soil health, ground cover and functional biodiversity of your vineyard?
The National Ecovineyard Program is a 3-year opportunity to develop your skills, knowledge and confidence, while supported with world-class expertise and resources. Four positions are available in the Murraylands and Riverland region, with the program rolled out over the 3 years until June 2025.
Over the course of the program, Ecovineyard participants will develop and implement a biodiversity action plan and an on-farm demonstration site to assess, and review implemented methods. Additional support and learning opportunities include supplied resources, one-on-one sessions with the regional on-ground coordinator and attendance at events.
Participants are required to contribute a $3000 up-front payment to secure their spot. Wine growers located within or near the Murraylands and Riverland region are invited to express their interest in the national EcoVineyards program online by January 16 2023 or download and complete this form.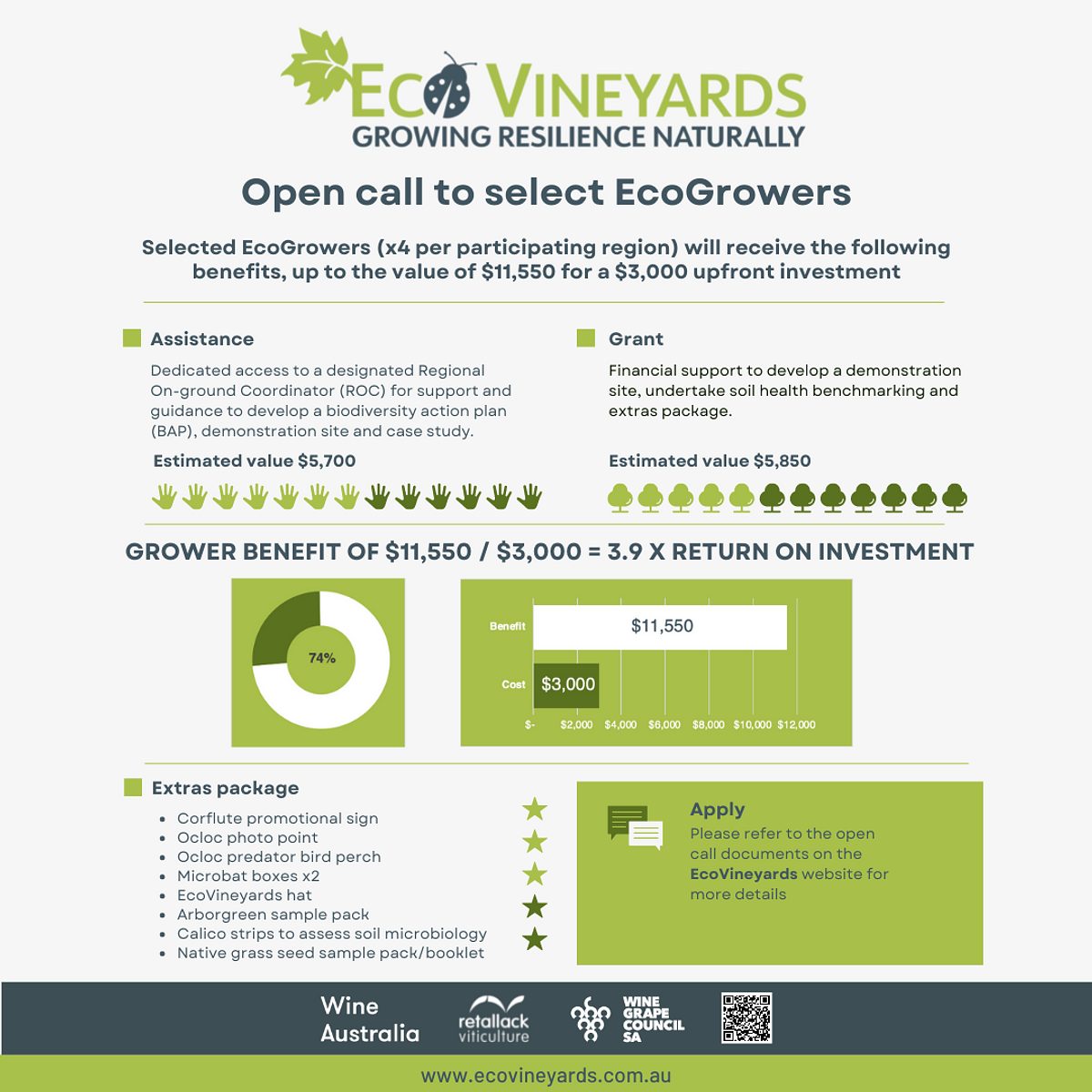 For more information, see the Ecovineyard information sheet, explore demonstration site ideas or head to the Ecovineyard website, or contact Denham Ewens or Jeremy Nelson from the Murraylands and Riverland Landscape Board.
Denham Ewens | Sustainable Agriculture Officer | 0419 093 665 | denham.ewens@sa.gov.au
Jeremy Nelson | Project Officer - Sustainable Agriculture | 0439 591 826 | jeremy.nelson@sa.gov.au
The National Ecovineyard Program is funded by Wine Australia and delivered by Retallack Viticulture Pty Ltd with significant support from regional communities. The Wine Grape Council of South Australia (WGCSA) is a founding partner.
This project is supported by the Murraylands and Riverland Landscape Board through funding from the landscape levies.