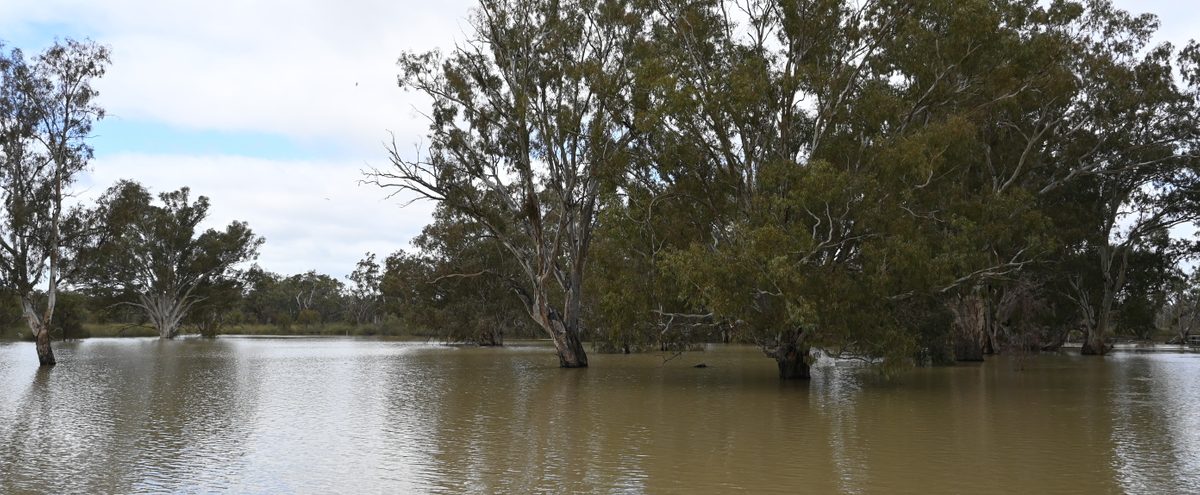 River Murray Flood Recovery
About flood recovery
The River Murray is returning to regular levels. If you live or work in, visit or are passing through River Murray communities, keep up to date with any restrictions in place and follow advice from authorities.
Where can I find information to help me with flood recovery?
You can find a range of information and links for flood recovery assistance on the State Government's website.

How can I find out about de-watering works?
Information about planning and undertaking de-watering is available in this factsheet. Information on de-watering for community members in the LMRIA should also view this factsheet.
The Department of Primary Industries website includes the most up-to-date information about blackwater events, water quality, salinity management and advice for irrigators, information for livestock producers and what you can do.
How do I find the latest information about the current flows?
People are encouraged to access information about river flow volumes from the SA River Murray Flow report on the Department of Environment and Water website. An updated report is produced each Friday.
Support for landholders experiencing post-flood weed outbreaks

Landholders experiencing outbreaks of weeds as a result of high flow events can access free advisory services to help identify species and find out how to best manage them.
Free loan equipment, herbicides and control services may also be available for landholders with outbreaks of priority weed species on their properties.
For more information, please visit the Post Flood Weed Support webpage.
To register for a free structural assessment of your property call the Relief Information phone line on 1800 302 787 between 9:00 am and 5:00 pm, 7 days a week.
Free vouchers for flood-affected debris disposal are now available. Click here for voucher FAQ details.
This page was last updated on 02 March 2023.