Breathing New Life into Little Oak Dam
News article
|
03 August 2022
A relic of former pastoral lands, the dams across Danggali Wilderness Protection Area have resulted in overgrazed native vegetation and declining ecosystem health. The restoration of these dam sites is helping to restore this sprawling example of Mallee ecosystems.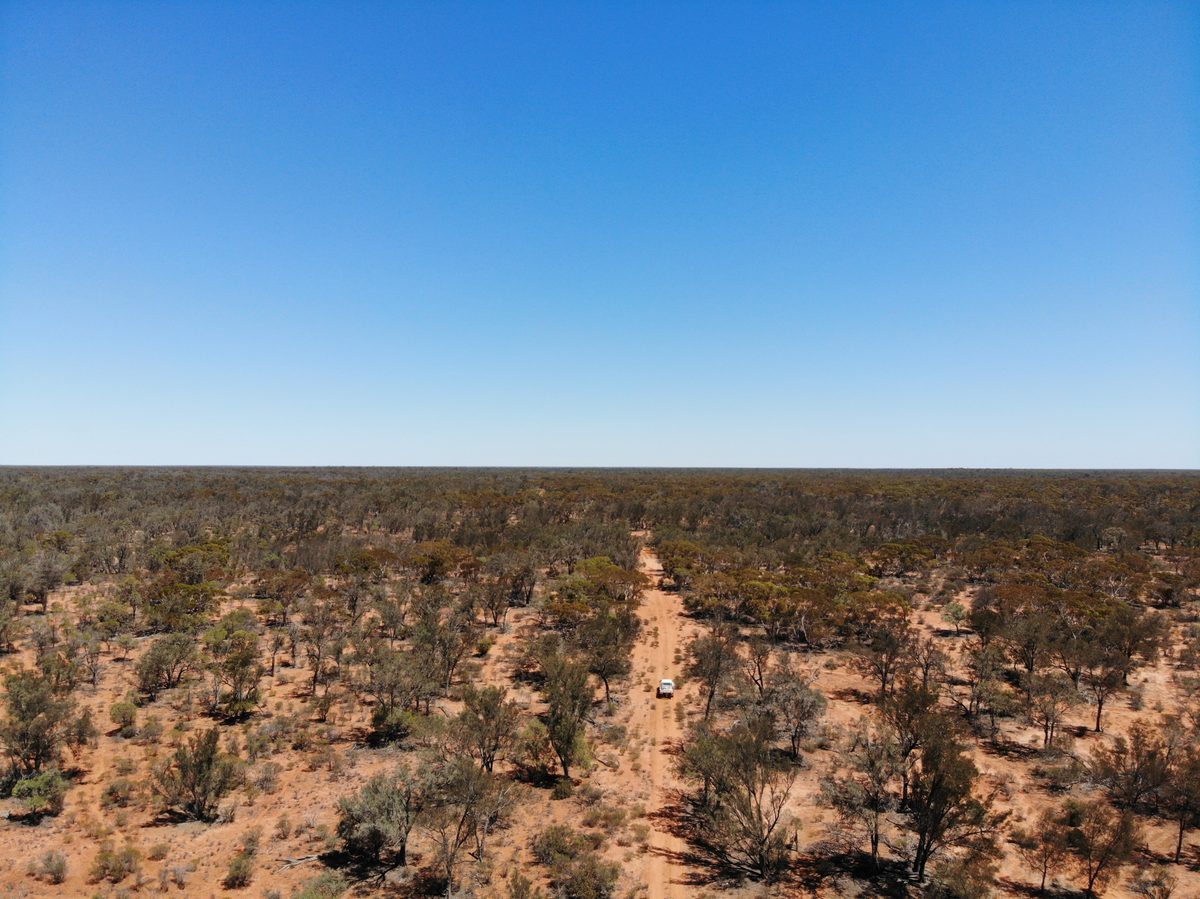 The removal of a former pastoral dam in the South Olary Plain has led to exciting and encouraging ecological results including the rejuvenation of native vegetation, and an anticipated increase in the number and diversity of animals.
Once the home to a number of pastoral leases and sheep stations, more recent restoration work at Danggali Wilderness Protection Area has helped to restore and protect a large portion of these important mallee ecosystems.
Located around 80 kilometres north of Renmark, Canopus, Morgan Vale, Postmark and Hypurna Stations included a network of man-made dams established to provide watering points for the droves of cattle at first and then sheep that grazed these lands for around 100 years. Despite being in one of the driest locations on the planet, the presence of dams resulted in significant localised overgrazing as native and feral animals loitered around these unnaturally semi-permanent water sources.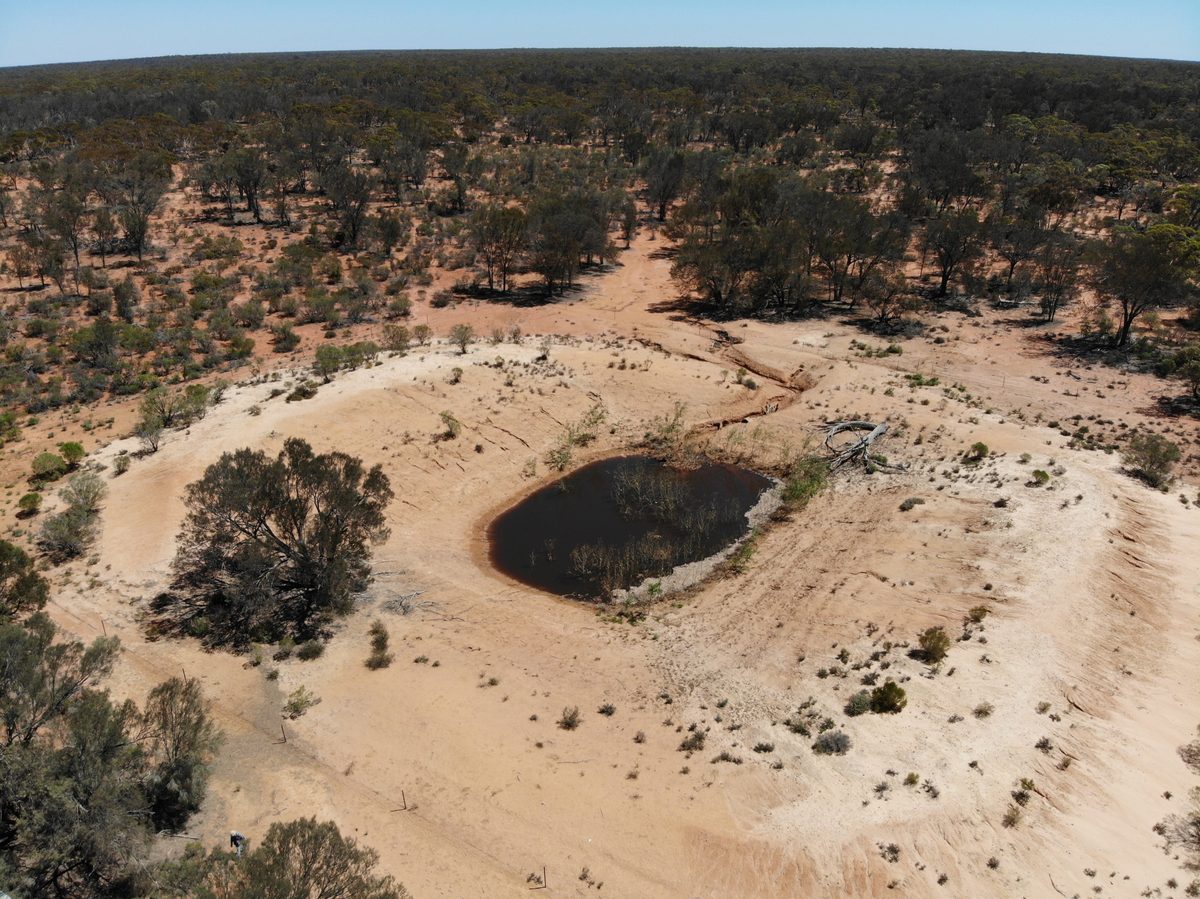 Returning Little Oak to the Landscape

Little Oak dam, a relic of Morgan Vale Station, was removed in 2019 using a bulldozer to grade the dam back to a natural landscape contour. Rather than grading a flat surface, bulldozer tines were used to create a network of furrows on the soil surface with the hope that these indentations would help both rainfall and windblown seed to settle in the soil.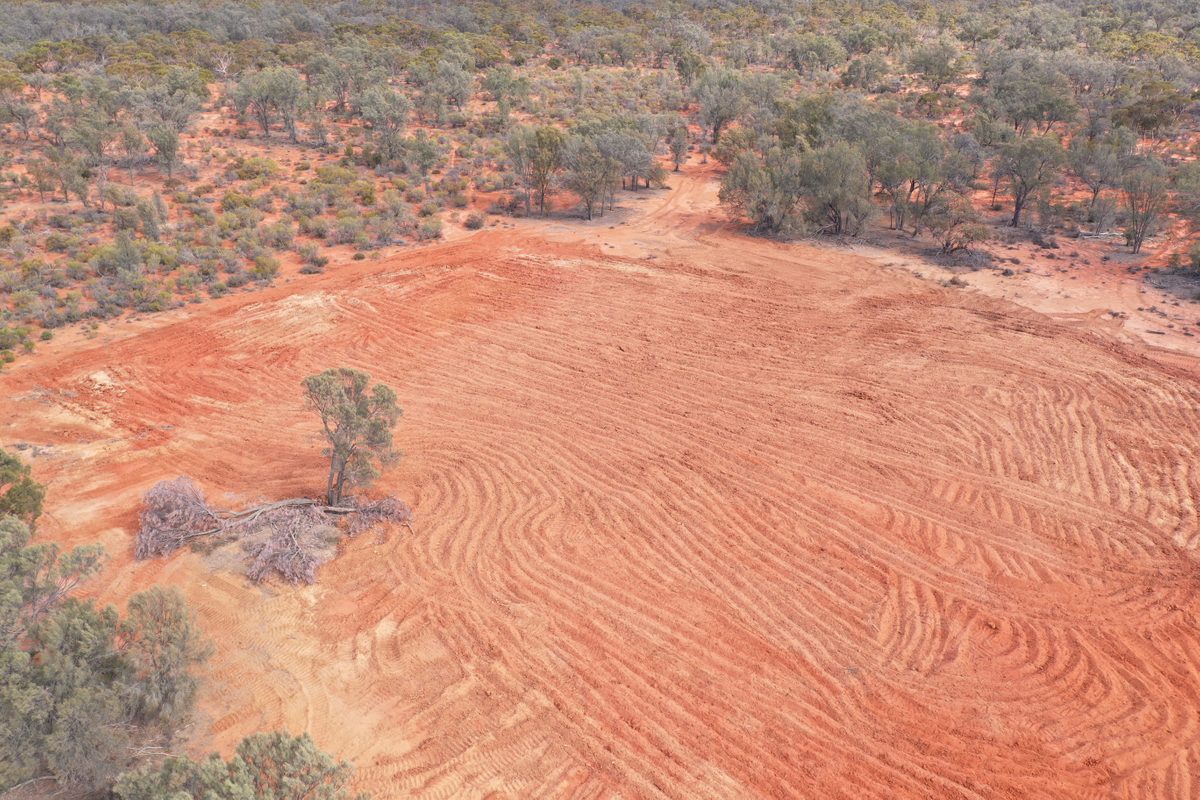 Monitoring the Response

Murraylands and Riverland Landscape Board ecologists and a team of volunteers have been keeping an eye on the site's progress, noting that several species of chenopods (saltbushes) quickly returned, providing food and habitat for ants and other invertebrates. Ants play a particularly valuable service by burrowing into the ground, helping water and nutrients to infiltrate the soil and improve soil structure. Above ground, ants and other insects provide a food source for small vertebrates including birds.

Amid the saltbush and Eremophila shrubland that has emerged, there are perching sites for native birds and hiding places for small mammals and reptiles. Together, these early visitors play their part in ecosystem restoration by pollinating plants and dispersing seed into and throughout the site, propagating the next generation of plants.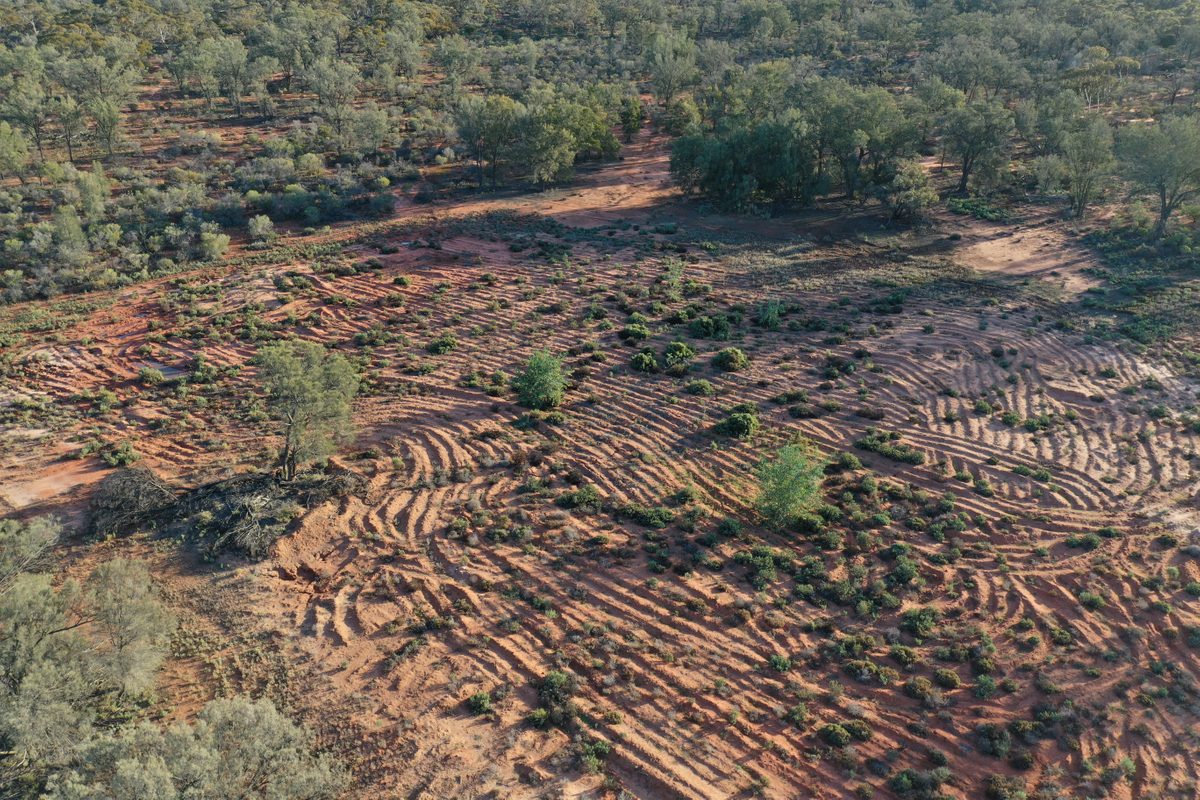 Reducing the standing water is already working with kangaroos slowly returning to lower, more sustainable numbers. The habits of both kangaroos and goats have been observed through nearby surveillance cameras, and while these herbivore numbers are increasing slightly in response to the recent wetter than average La Nina conditions, this response is a fraction of what we would expect if the dams were still operational.

In the short term, soil disturbance and fresh plant growth at the dam site will also possibly spike an increase in rabbit numbers, so ecologists are working to monitor and treat feral pest incursions in order to secure the best outcomes for this project.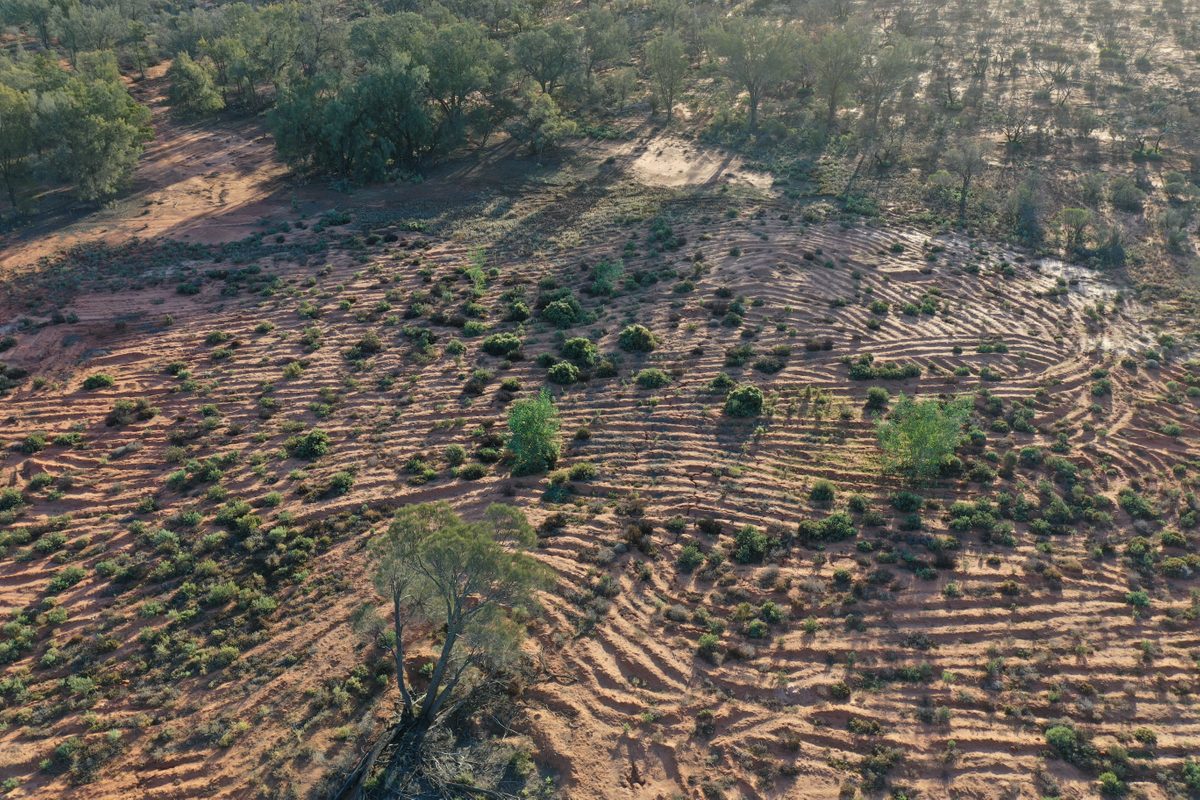 Removing dams from across the landscape

Since 2019, around 36 dams have been removed from the landscape under the Murraylands and Riverland Landscape Board's Threatened Mallee Birds and Living Landscapes programs. While the removal of individual dams provides a benefit at a very local level, removing them in greater numbers and in strategic locations will result in landscape-scale improvements.
Landscape board ecologists are confident that the improved condition and function of these landscapes will be permanent, and the benefits will compound over time as natural ecological processes continue to develop and interact.
Where is the South Olary Plain?
Renowned as one of the largest land-systems of the Murray-Darling Basin, the South Olary Plain spans from the north of the South Australian Riverland crossing the border into far-western New South Wales. The South Australian portion of this vast landscape includes conservation reserves totalling more than 721,000 hectares with a diverse range of ecosystems including mallee woodlands, semi-arid non-eucalypt woodlands, ephemeral wetlands, Acacia shrublands and chenopod shrublands.
Largely former pastoral properties, these reserves are dotted with man-made dams which were originally established to provide drinking water for livestock. Along with overgrazing from livestock and native animals, the dams drastically altered the way that water moved across the landscape. The vegetation surrounding dams was frequently overgrazed as animals lingered to take advantage of a reliable source of drinking water.
Combined with soil erosion, many dam sites and their surrounds became overgrazed with a reduction in the diversity of native flora and the continued decline of threatened species including important ecosystem engineers.
Find out more about the South Olary Plain and Murraylands and Riverland Landscape Board's Living Landscapes project and subscribe to The News to keep up to date on our projects.