Introducing our new team leader for Sustainable Agriculture
News article
|
29 November 2021
The Murraylands and Riverland landscape Board recently appointed Robin Tavonesa as Team Leader for Sustainable Agriculture.
The Murraylands and Riverland landscape Board General Manager Andrew Meddle congratulated Mr Tavonesa and said I'm very much looking forward to working with him. His extensive expertise and skills will enrich our team.
"Mr Tavonesa comes to the role as a highly dedicated agriculture professional with more than 20 years experience working across a diverse range of agricultural roles," Mr Meddle said.
Mr Tavonesa was born in Zimbabwe, developing his enthusiasm for agriculture through educational projects and work experience while studying at school. There was a big drive for conservation, and sound environmental practises in the education system when he was growing up.
Mr Tavonesa moved to the United Kingdom (UK) to study land use and agriculture. He completed a Bachelor of Science with Honours degree in agriculture and land management and other tertiary courses related to agriculture.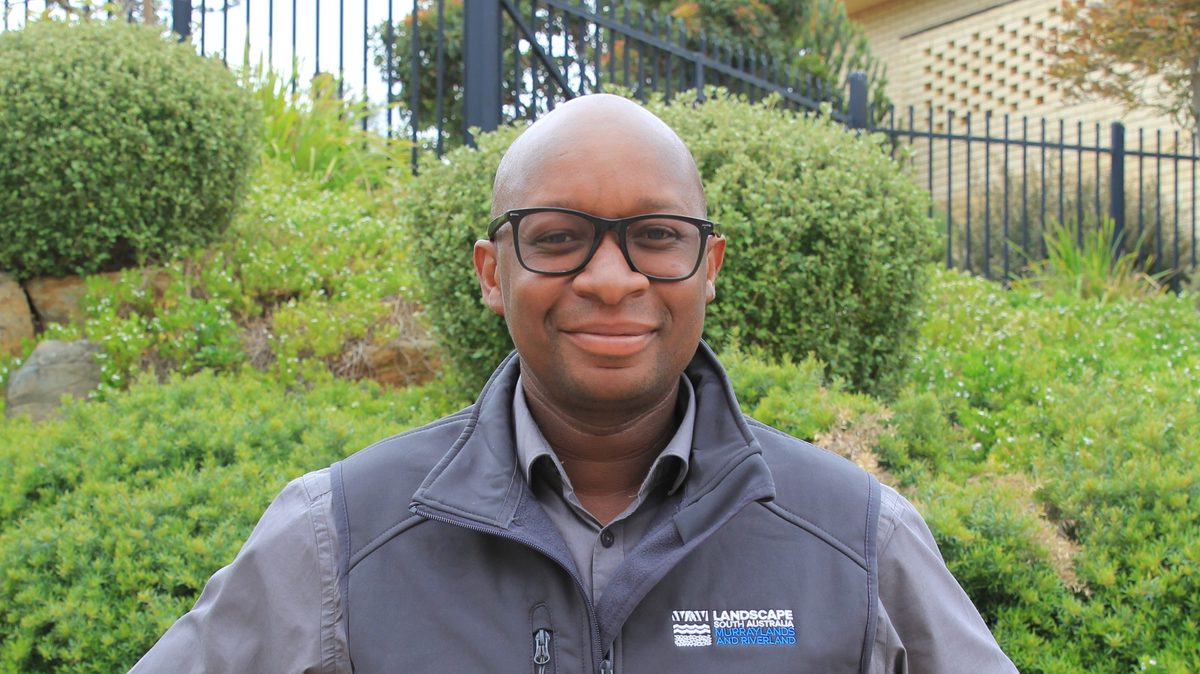 To gain more experience Mr Tavonesa worked in the UK farming industry for many years mainly in the north-east of England.
"It was a valuable and enjoyable experience to gain insight into their farming systems. They have been trying to drive sustainable farming practises, linking the environment and farming for many years," Mr Tavonesa said.
"During my time in the UK, I also worked for a seed potato business growing high-grade seed for the UK market and exported to countries including Israel, Poland, Spain, and France.
"A few years ago, I moved to the Riverland where I worked for a potato and onion specialist grower until recently.
"I am a big sports fan as well an avid cricket fan, and I'm looking forward to The Ashes this summer," he said.
Mr Tavonesa is excited to take on the role of Team Leader Sustainable Agriculture.
"I feel honoured to be given the opportunity to contribute towards diverse, sustainable agricultural projects with the team as well as work alongside landholders across the region," Mr Tavonesa said.
This project is supported by the Murraylands and Riverland Landscape Board through funding from the landscape levies.