"Precious" Native Plant Initiative Celebrates 10 Years in the Murraylands and Riverland
News article
|
08 June 2023
A regional initiative to gift endangered native plants celebrates its tenth anniversary in 2023, with more than 4,000 plants being distributed through 70 schools across the Murraylands and Riverland.
Precious Plants for Precious People was originally established to provide school children with a native plant to give their mum on mother's day, but has grown to recognise the many precious people – guardians, grandparents and family friends - who play a role in raising young people.

Gifted plants also play an important ecological role by helping to improve the spread of threatened and endangered native plants, reducing domestic water use and providing a source of food and habitat for native insects and animals.
This year, more than 1,300 native plants will be provided to school-aged children or them to give to a precious person. In the Riverland, native plant species have been specifically selected to help improve food and habitat for the vulnerable regent parrot. With around 400 breeding pairs left in South Australia, improving their food and habitat sources is a critical step in conserving this iconic species.
"The distribution of plants is supported with classroom lessons about the importance of regent parrots and the ways in which they can be conserved," said Education Officer Cindy Kakoschke.
Students from the Murraylands gifted nationally vulnerable silver daisy bush plants to their precious person. Once endemic in South Australia, the silver daisy bush has been under pressure from threats including weeds and grazing by livestock. In addition to its ecological value, the species is important to First Nation's people who once relied on the tuberous roots of the silver daisy bush as a source of food and water in dry months.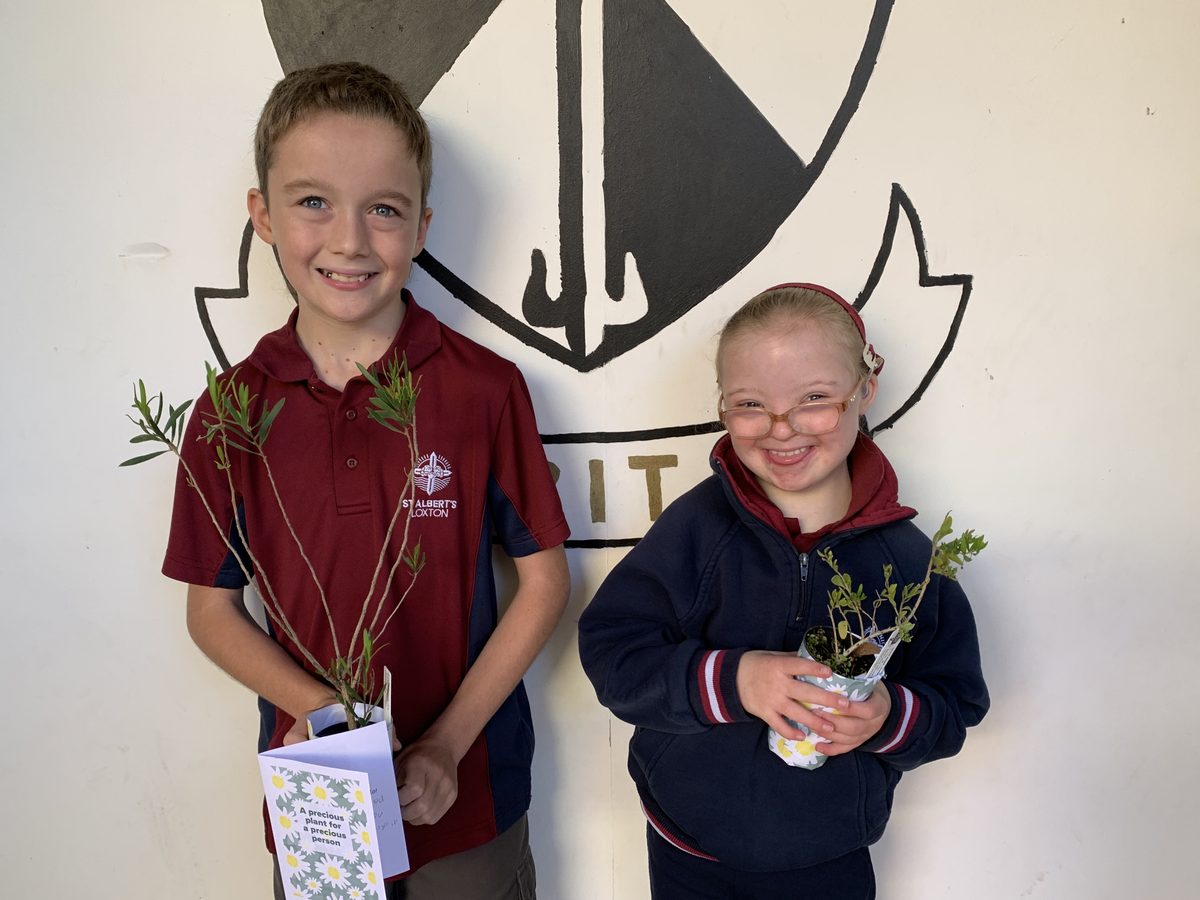 "Precious Plants for Precious People provides an opportunity for us to educate young people about the importance of local native species in terms of both ecological and cultural significance," said Ms Kakoschke.
"The more local native plants we can get back in the ground, the more habitat we can provide for local native species, particularly those in trouble," she added.
"The precious plants program is very popular and available places often sell out within hours. Schools that have not been able to secure a place in the program can talk to their Education Officer about other opportunities including classroom education sessions."
Teacher Sharyn Phaup, whose Unity College class participated in the program, said that she was drawn to get involved because of the opportunity to link learning outcomes with the local environment.
"Watching the expressions of our students has been so rewarding – they are very enthusiastic, animated and excited when we discuss the Monarto mint bush, and the local animals that rely on them," she said.
"It's exciting to see how the program has prompted the children to think about their local environment, with many reporting back to the class about things they've seen on bushwalks or on their own farms".
Precious Plants for Precious People is supported by the Murraylands and Riverland Landscape Board through funding from the landscape levies.