Say hello to our new wetlands officers
News article
|
21 February 2022
The Murraylands and Riverland Landscape Board recently welcomed their newest Wetland Project Officers, Connor Gervais and Sienna Gardiner to the Wetlands Team.
The Wetlands Team is supported by the Murraylands and Riverland Landscape Board through funding from the Australian Government's National Landcare Program and the landscape levies.
Dr Gervais has always had a keen interest in the outdoors, anywhere with water and the potential to get his feet wet. From diving kelp forests in California, where he grew up, or crashing through mangroves and coral reef flats in tropical Queensland collecting species for research.
Dr Gervais moved to Australia 8 years ago. He started his master's degree at James Cook University (Townsville, QLD), followed by a PhD at Macquarie University (Sydney, NSW).
His research has focused on how aquatic species respond to their environment. Looking at how young sharks interact with their habitat, the threats climate change poses to them and, how and where Australian marine species are moving due to these global impacts.
Dr Gervais said I'm looking forward to using my marine science skills to manage wetlands and develop new techniques for conservation, focusing on the aquatic species that we have here.
"I am excited to help manage and monitor the aquatic life in our wetlands and expand my knowledge and experience with the host of other life that calls these wetlands home.
"The birdlife along the Murray River is amazing. From the Rainbow bee-eaters in our channel sites to the many shorebirds that live along the Lower Lakes region.
"We make decisions at each wetland that can change what species are where and the type of available habitats.
"These wetlands are so dynamic, and the management tools we use are incredibly unique in ecosystem conservation.
"I feel fortunate to work with such enthusiastic people. Every day is truly an incredible adventure," Dr Gervais said.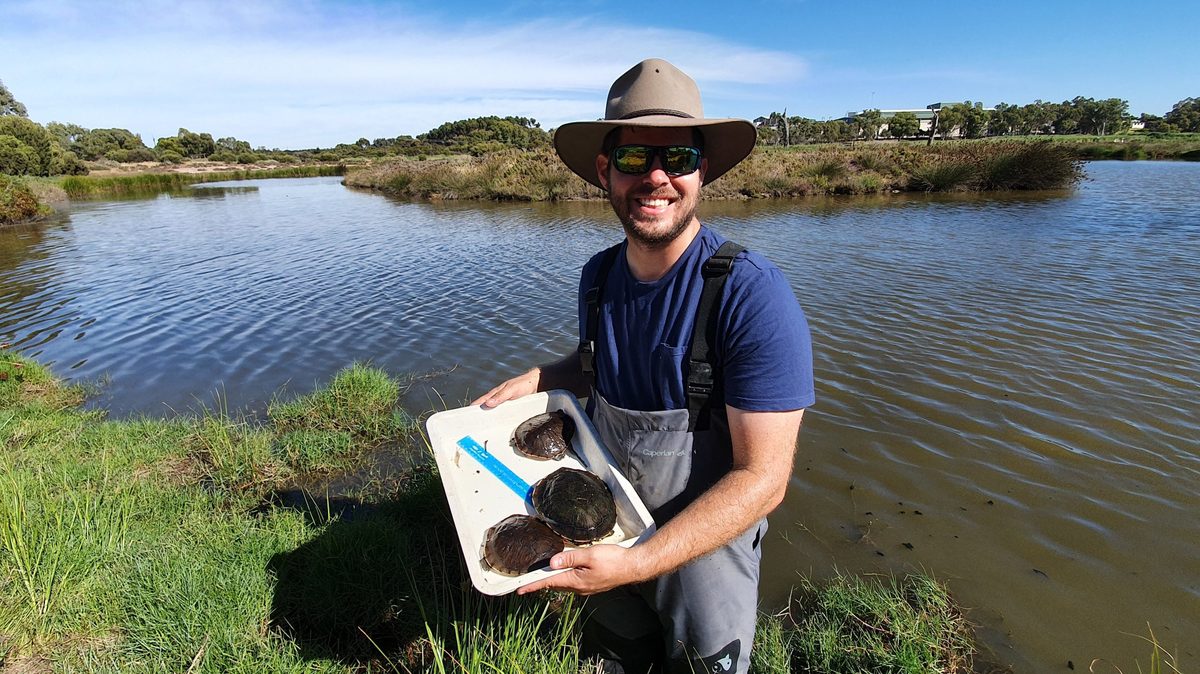 Ms Gardiner is a wildlife conservation biologist. She completed a Bachelor of Science (Wildlife Conservation Biology) with an honours degree in environmental science at the University of Adelaide.
An outdoor lifestyle in British Columbia, Canada, and South Australia, fostered her love for the natural world and the environment.
Growing up in these different environments, she developed a love for the diversity in nature. She became curious about the environment and enthusiastic about conservation, which drove her studies.
Through work experiences along the way, she developed niche interests. Particularly, her work in the United States looking at rainbow trout in the Colorado River, Grand Canyon, flourished a deep love for fish and freshwater ecology.
Ms Gardiner said I look forward to working with our community to enjoy and better understand the local wildlife.
"I am so thrilled to be able to apply my skills and love for the freshwater ecosystem and work with the experienced and knowledgeable Wetlands Team at Berri.
"I am grateful for this opportunity to spend time in and around our beautiful floodplains and wetlands and learn from a great team, managing our natural resources and the health of these ecosystems," Ms Gardiner said.