Soar like an eagle on World Wetlands Day
News article
|
01 February 2022
World Wetlands Day, commemorated annually on 2 February, celebrates wetlands, why they are essential to the environment and why we should care for them.
The work of our Murraylands and Riverland Landscape Board's Wetlands Team focuses on improving the health of wetlands by delivering environmental water to benefit the fauna and flora.
Murraylands and Riverland Landscape Board Wetlands Team Leader Darren Willis said the millennium drought severely impacted all of the wetlands along the River Murray, with many on the verge of complete ecological collapse.
"Over the last decade, since the break of the drought, the wetlands we actively manage along the river have come a long way in recovery," Mr Willis said.
"The Wetlands Team observe the aquatic plants, insects and bugs (macroinvertebrates), tadpoles and frogs, turtles, fish (small and large) and our wetland birds.
"Our observations give an indication of the health and recovery of wetland environments and help us to continually improve our environmental watering techniques", Mr Willis said.
"One of the things I often see when I'm near the river in the Riverland is one of our apex-predators, the white-bellied sea-eagle.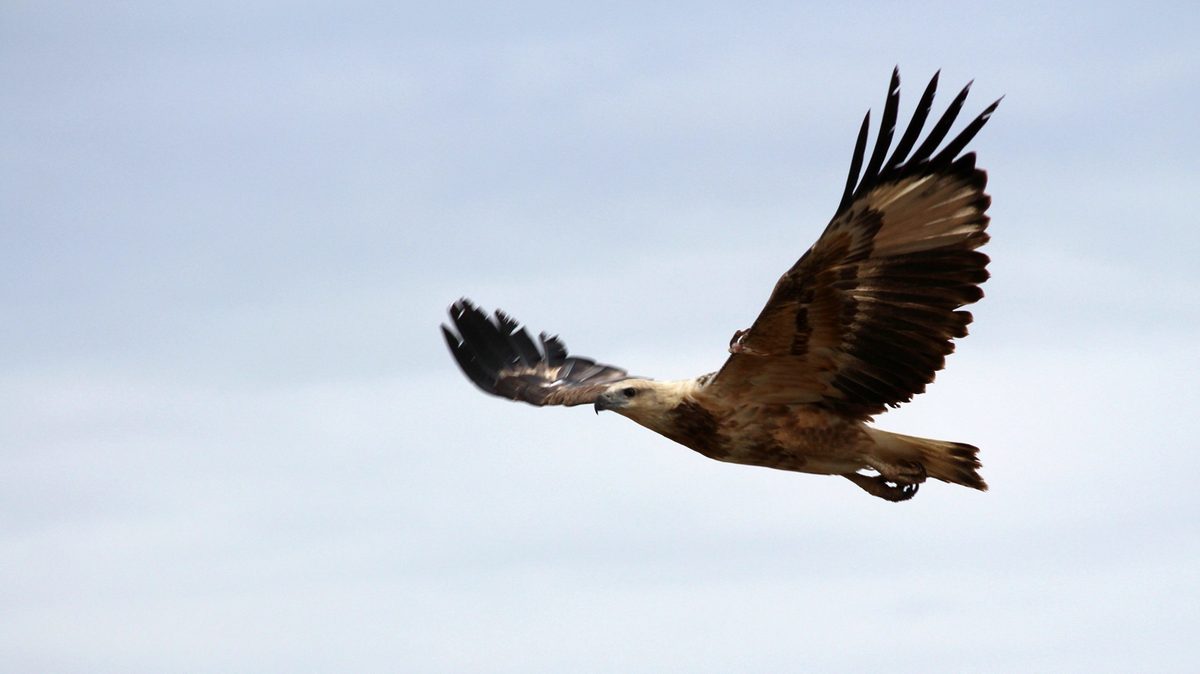 "Some sources suggest that the inland population in the SA Riverland is possibly more visible and certainly in my experience it's common to see mated-pairs of sea-eagles soaring over the river's floodplains with their wetlands and creek networks.
"It's inspiring to see each season's juveniles taking to the air, with their distinctive mottled brown colouring as opposed to the crisp grey and white colour of the adult pairs.
"Seeing this endangered species is an indication that providing water to support good river flows and healthy wetlands has a ripple effect through the eco-systems plants and animals, from water beetles to the apex-hunters.
"So, when you're out on the river, make sure to turn your gaze upwards from time to time, as you never know what you'll spot," Mr Willis said.
The sea-eagle is Australia's second largest bird of prey, with up to a 2 metre wingspan and, as their name implies, live all around the Australian coastline and large inland water bodies. The species is classified as vulnerable around south-eastern Australia and Endangered in South Australia, with sightings around the coastline not that common.
The Wetlands Team is supported by the Murraylands and Riverland Landscape Board through funding from the Australian Government's National Landcare Program and the landscape levies.