Winning against invasive grasses
News release
31 March 2022
The Murraylands and Riverland Landscape Board District Team are succeeding with targeted control programs for the highly invasive declared weeds, coolatai grass (Hyparrhenia hirta) and buffel grass (Cenchrus ciliaris) in the Riverland.

The Murraylands and Riverland Landscape Riverland Board District Manager Hannah Spronk said while these declared weeds are not extensive across the Riverland, a successful coordinated control program has reduced incursions over many years.
"We have been keeping a close eye on the extremely aggressive declared grasses and implemented control programs," she said.
"There are 55 known buffel grass sites across the region. Most of these sites were initially identified around 2013, and only 17 are still active.
"Continued monitoring and control over the past nine years mean that now 70% of our sites are inactive or dormant.
"Our early detection, removal and treatment have aided in preventing the highly invasive and threatening grasses taking hold in our environment.
"To prevent an increase in the size of infestations and reduce the risk of further spread, we have successfully focused the control works on specific known grass incursion areas.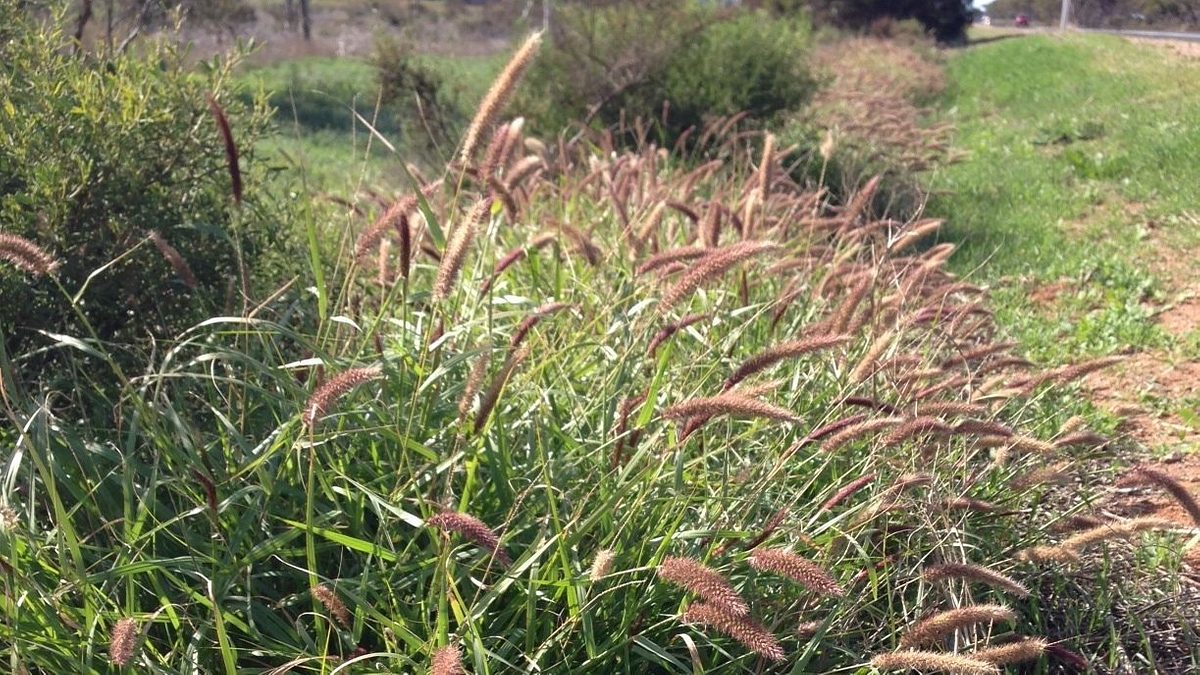 "Coolatai and buffel grasses are highly invasive, summer growing, and both difficult and costly to control. Effective management requires early action before they become established," she said.
Ms Spronk said our control programs have involved multiple control methods to prevent the spread of these aggressive weeds. Such as removal of seed heads, removal and deep burial of individual plants and herbicide application.
These intrusive grasses are usually found along transport pathways beside highways, truck stops and pull-over bays, where seed runoff from passing vehicles accumulates.
The seeds are spread by wind, water and vehicles that pass through infested sites and, if left untreated, have the potential to impact irrigated areas.
Ms Spronk said vehicle hygiene is essential, so it pays to check the foot well and underside of vehicles for seeds and extra debris.
"Avoid slashing, mowing or driving through either grass, which encourages the weeds to spread.
"Working together is how we have successfully reduced infestations and contained the spread of these 2 unwanted grasses in the region," Ms Spronk said.
If people think they have seen coolatai grass or buffel grass, they should photograph it, note the exact location and contact the Landscape Board in Berri on phone: 8580 1800.
This project is supported by the Murraylands and Riverland Landscape Board through funding from the landscape levies.