Breathing new life into Old Parcoola wetland
Blog story
|
13 June 2023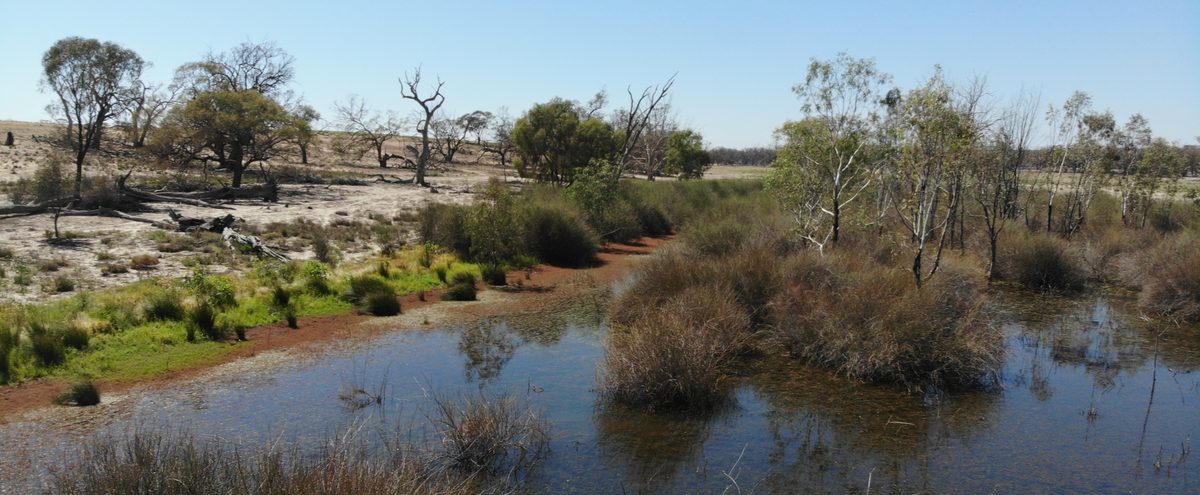 Like any keen gardener would know, you can't just rely on rainfall to water your garden. You have to water in-between so when it does rain, your garden will sing with delight because your soil is already damp and healthy, and your plants are ready to soak up all the goodness from Mother Nature's watering system.
The same theory applies to wetlands. Environmental watering (e-watering) acts as the garden sprinkler to provide vital watering in between floods and high flow events. E-water helps to maintain the health of floodplain trees and other vegetation to complement natural rainfall events.

The recent flood has demonstrated just how important it is to maintain the health of the long-lived floodplain vegetation because species like river red gum and black box that were watered consecutive years prior have responded better than their stressed counterparts.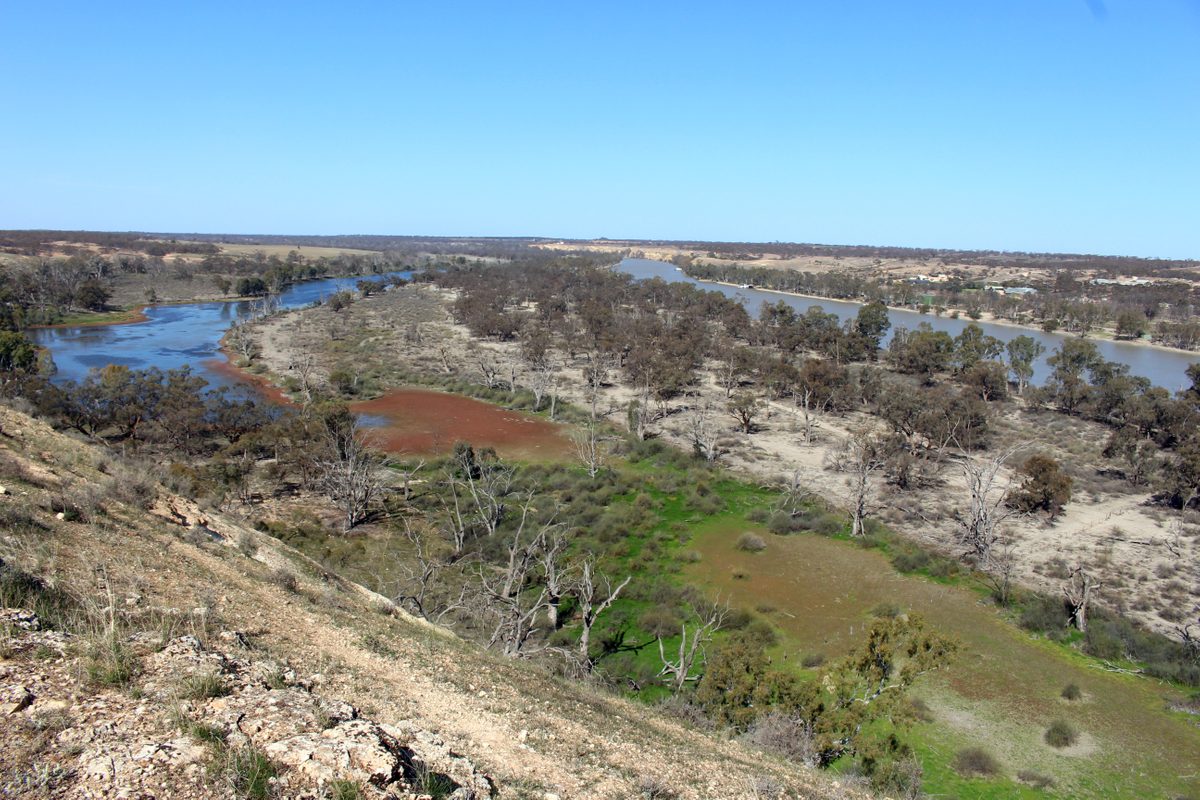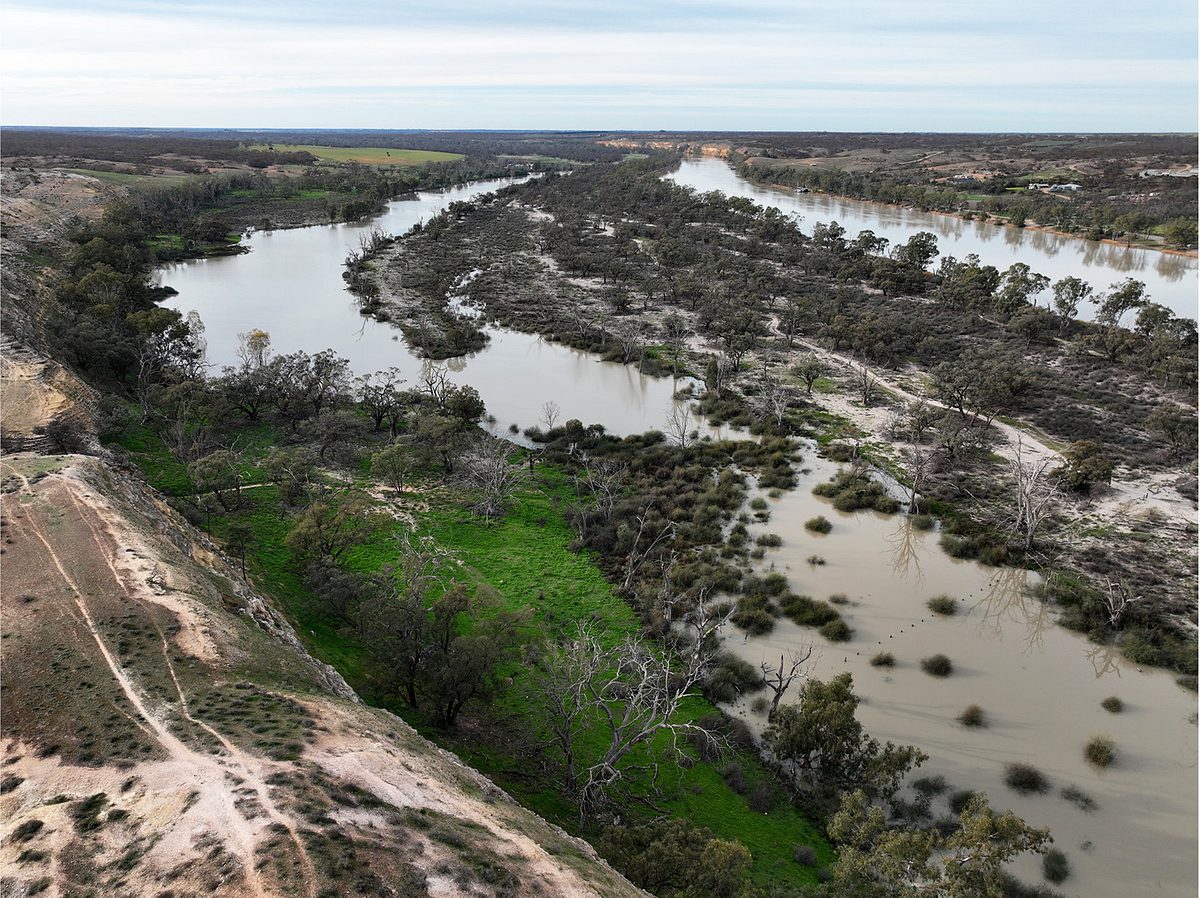 So how can you tell if floodplain trees are stressed after a flood event?
One of the more obvious signs of tree health is in their regrowth and canopy condition.
Trees that are highly stressed from a lack of water will have epicormic growth (suckers and shoots) at the base of their trunks. You often see this after bushfires as well.
Trees that are in good condition sport a super luscious canopy which continues to expand after rains and e-water, providing more habitat for floodplain animals. They will also have an abundance of buds and flowers.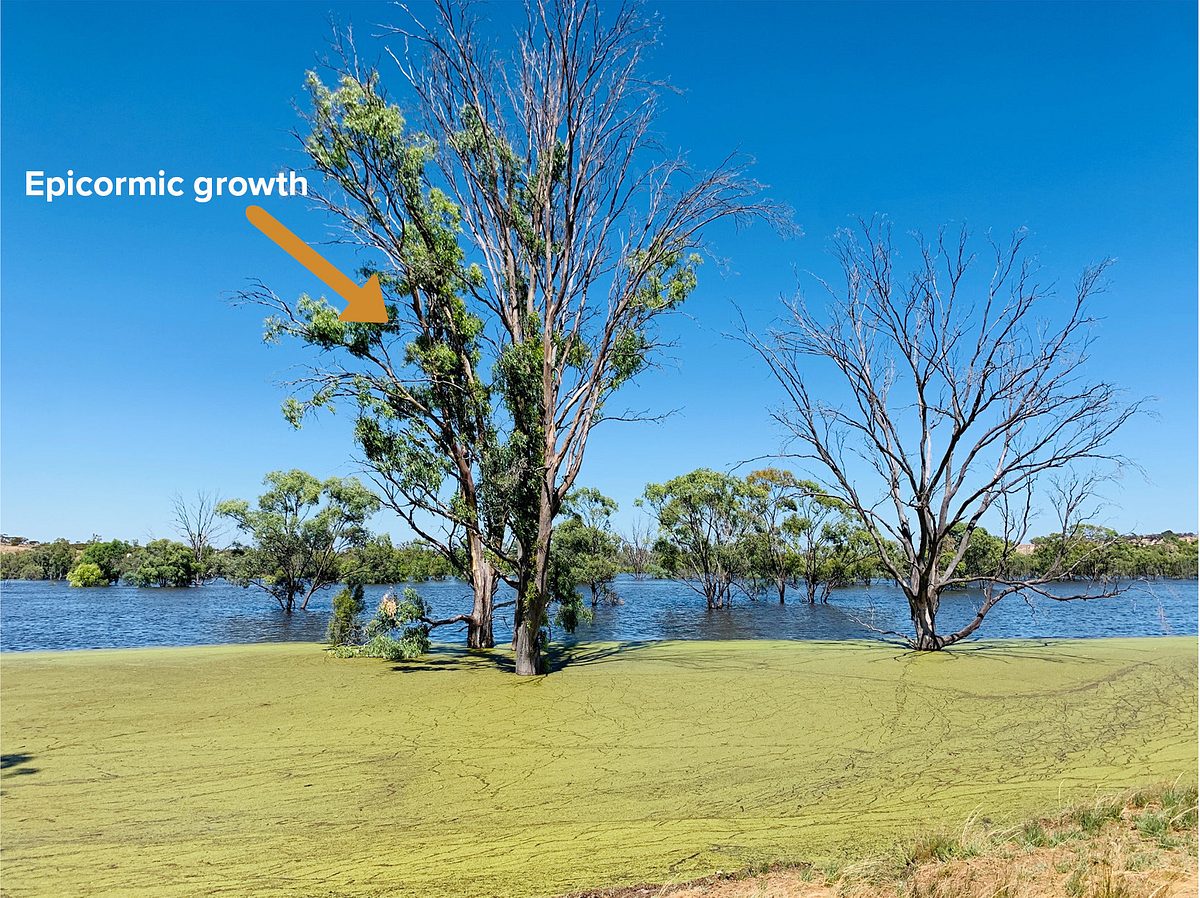 Even though the recent flood has had a positive impact on the region's floodplains and wetlands, it's a rare event so it's critical to deliver environmental water to support them between high flow years.
Our wetlands team help to manage the delivery of environmental water in partnership with the Commonwealth Environmental Water Office, landholders, First Nation groups, not-for-profit organisations and the Department for Environment and Water.
And because a picture speaks a thousand words, check out these amazing photos at one of our managed wetlands sites, Old Parcoola. Who doesn't love a good before and after glow up?!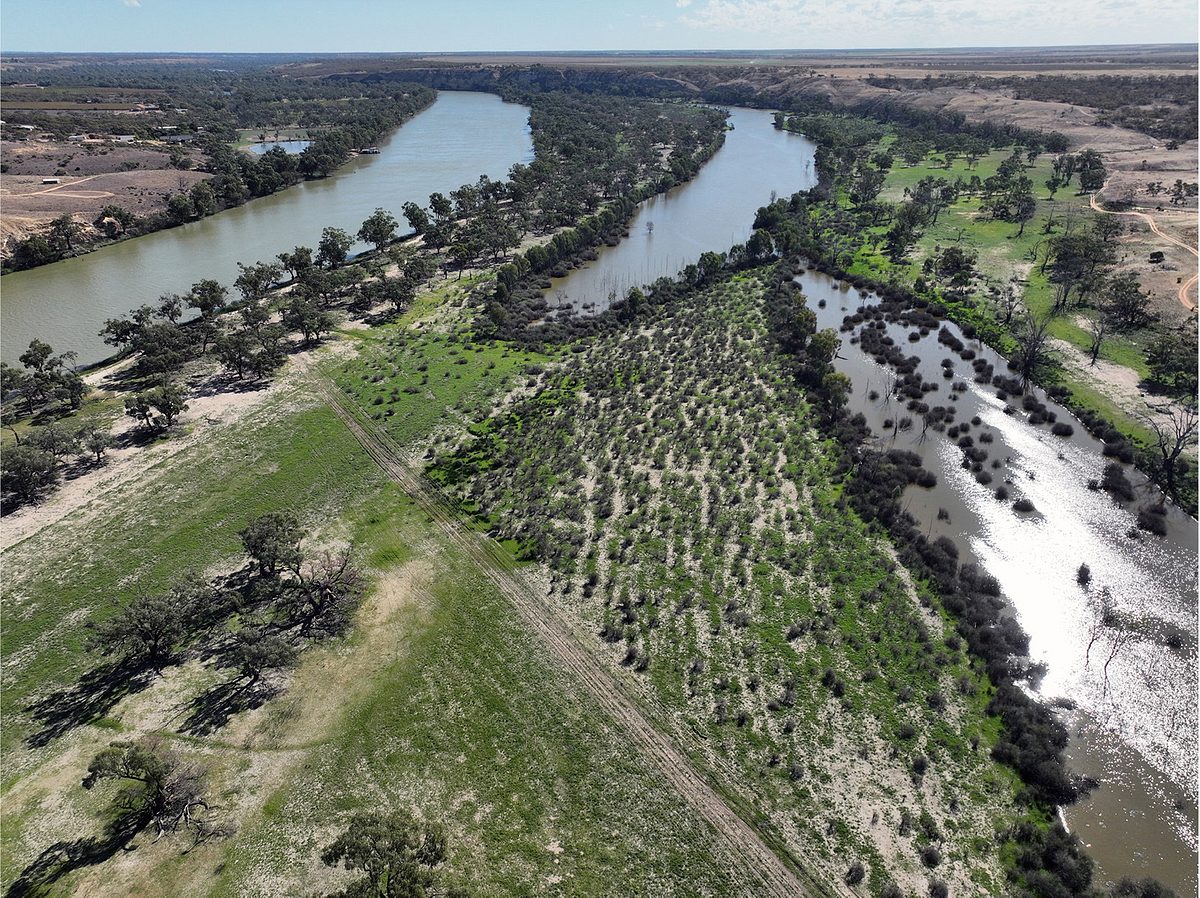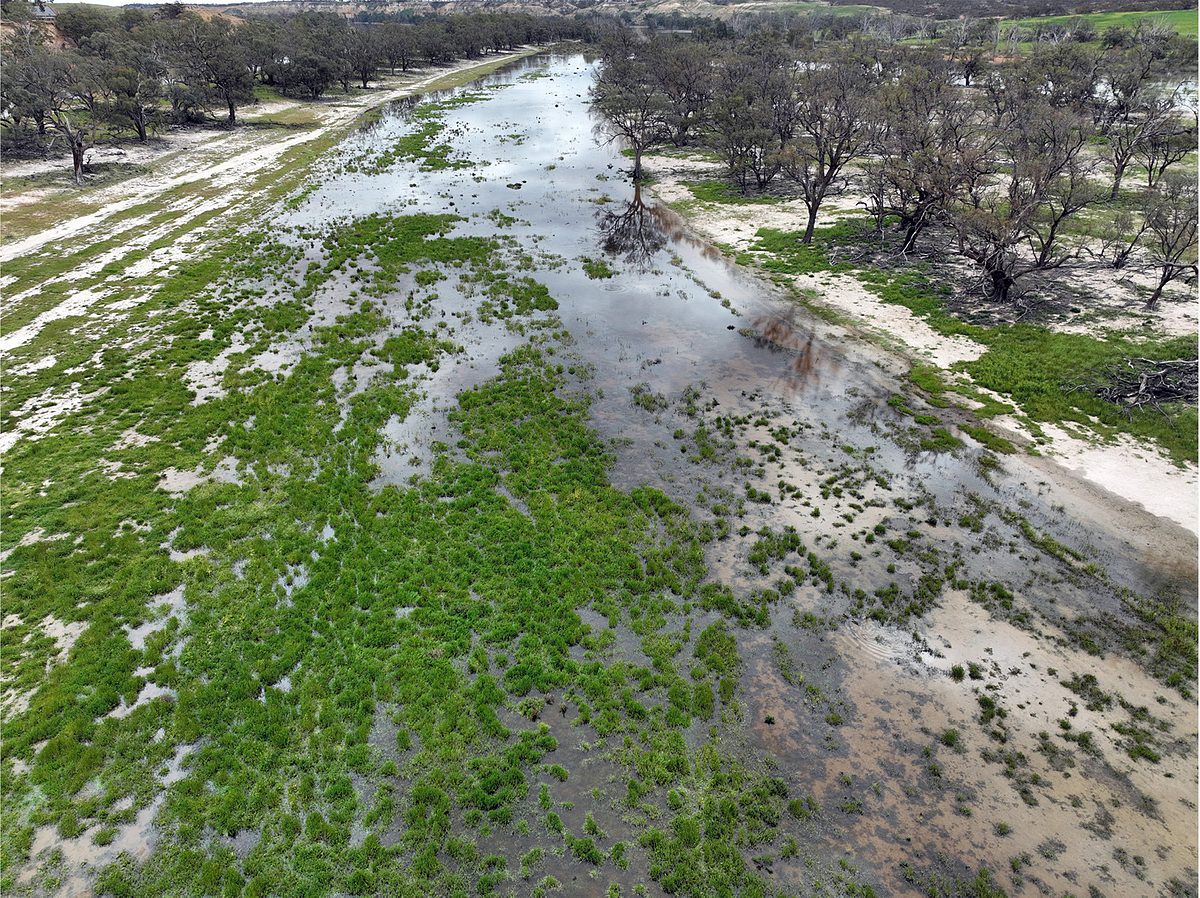 This ongoing initiative is supported by the Murraylands and Riverland Landscape Board through funding from the Australian Government's National Landcare Program and landscape levies, and with environmental water provided by the Commonwealth Environmental Water Holder.