Herons Bend thrives after floods deliver a welcome drink
Blog story
|
13 September 2023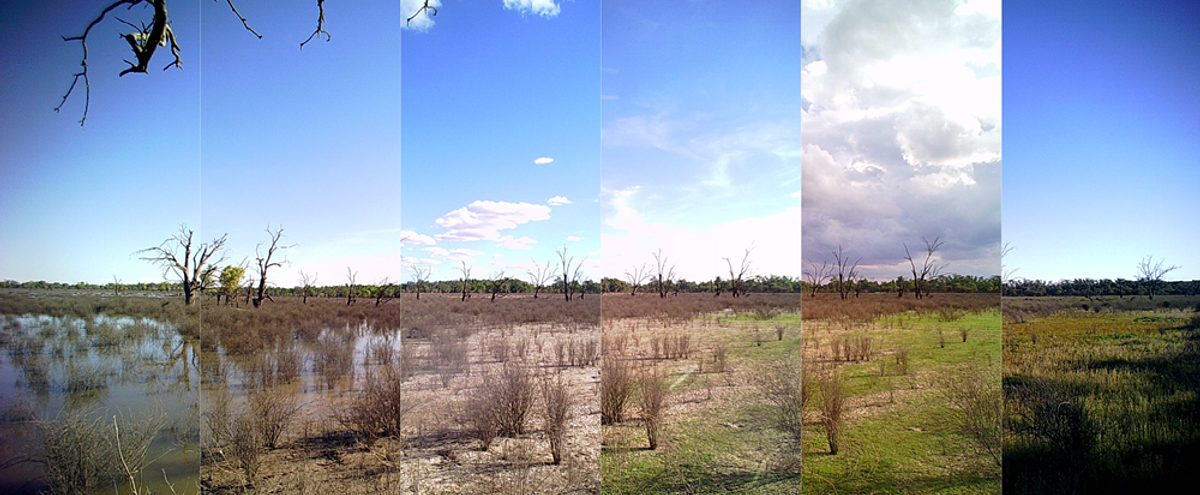 Herons Bend - a temporary wetland within the Overland Corner wetland complex - has been the talk of our wetlands team with some recent trail camera images showing the full impact of the floods. Prior to the high flows events in 2022, the site hadn't received any water since 2016.
The wetlands team uses technology such as trail cameras and drones to help monitor vegetation response, particularly at sites that can't be accessed easily.

Fun fact – this particular trail camera was installed via a kayak and this site is now accessible by foot, all in the space of 6 weeks!
The Overland Corner wetland complex is made up of several temporary wetlands. Without a connection to the main river channel, they only receive a drink during high flows, or via environmental water (ewater) pumping. It's recognised as being a wetland of International Importance under the Ramsar Convention.
This project is supported by the Murraylands and Riverland Landscape Board through funding from the Australian Government's National Landcare Program.