A prickly problem rolled over
News article
|
08 March 2022
The Murraylands and Riverland Landscape Board recently held workshops at Loxton North and Lowbank and District areas to trial a new innovative prickle picker roller to help reduce the seed bank of pesky prickles and complement herbicide programs.
Murraylands and Riverland Landscape Board Senior District Officer Jodie Woof said breaking the prickle cycle of caltrop and three corner jack is an ongoing issue and controlling them is about getting the timing right and being vigilant.
The unique roller design of the Aussie Prickle Picker picks up the bulk of surface caltrop and three corner jack, catching them in the unit's containers. The machine can effectively extract years of prickle seed bank from the soil and reduce herbicide usage.
The Loxton North workshop was held at winegrower Ridgehill Properties, and attended by local landholders, and citrus and winegrape growers who were keen to see the prickle roller in action.
The prickle picker was trialled over 3 hectares of newly planted citrus and collected a 44 gallon drum (200L) full of caltrop seeds.
Ridgehill farmhand Mal Fielke said in the areas where I used the prickle picker, I've noticed the tractor tyres are not picking up caltrop when I drive through that area now.
"This would be a good option for organic growers too," Mr Fielke said.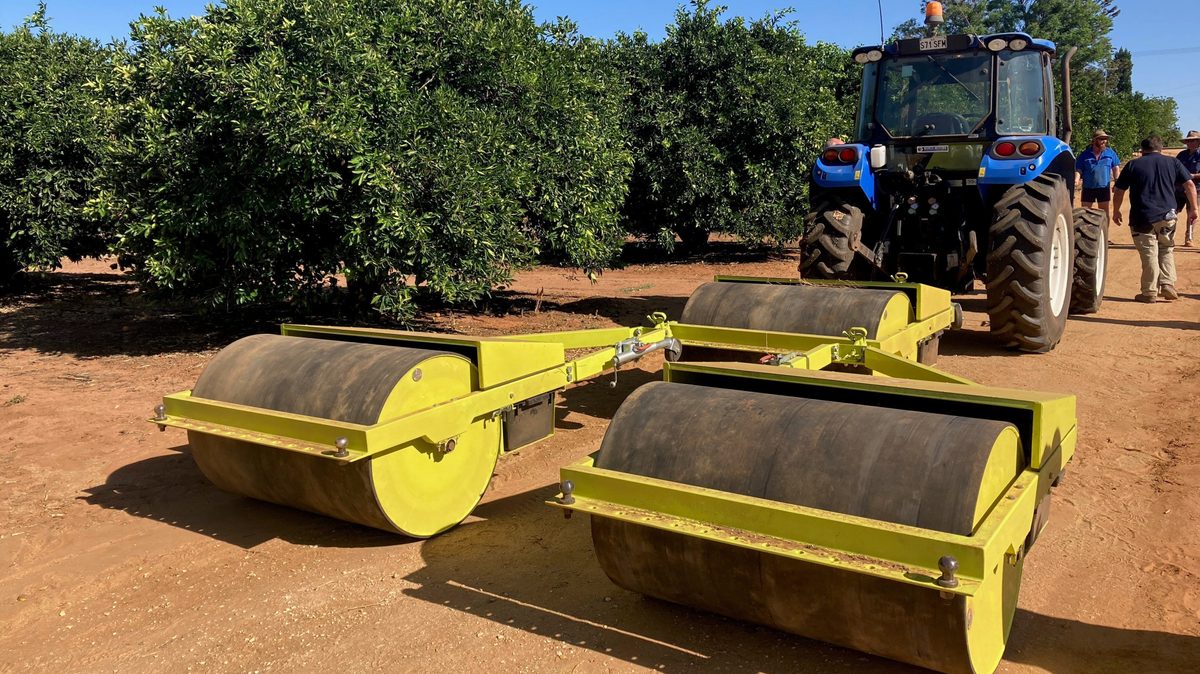 The Lowbank and Districts area workshop was attended by local livestock and broadacre farmers concerned with areas of three corner jack in their cereal crops and grazing paddocks.
President of the Lowbank and Districts Ag Bureau Kane Schutz said three corner jacks are a problem. The weed is winter growing and can become quite expensive spraying for it in cereal crops. Sample grain can be rejected, and it can reduce cereal yields, degrade wool quality and can be toxic to sheep.
"I've been looking for ways to extract three corner jack from the paddocks. The prickle picker worked well. It's very good for reducing seed numbers in the soil. It's not a silver bullet but definitely another tool in the shed," Mr Schutz said.
Ms Woof said some of the Ag Bureau members trialled the prickle picker on their properties covering an area of approximately 12 hectares. The prickle picker unit collected 2 front end loader buckets full of three corner jack seed.
"Another property picked up four 44 gallon drums full of seed from across a 10 hectare area.
"We know the areas of our paddocks that have three corner jacks, and if we hire the prickle picker around this time each year, combined with the herbicide program the jacks will become manageable, reducing millions of seed numbers over the years," said Mr Schutz.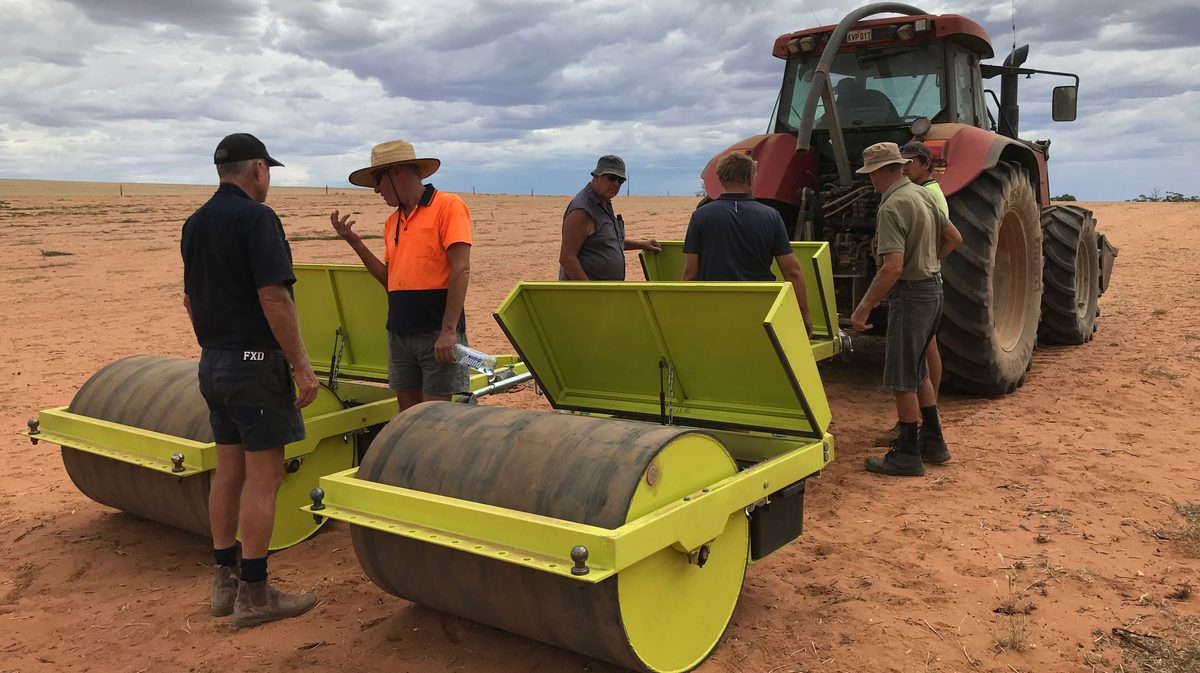 Ms Woof said there was a lot of interest in this new tool and the trials received some really beneficial results and feedback.
"The workshops were also a great opportunity for landholders to share their knowledge, touch base on other pest plant and animal issues and also combined as a fox bait distribution day leading into lambing season.
"It is hoped that the prickle roller can be used as another tool in the weed control toolbox to reduce the amount of seed bank in the soil and decrease herbicide use," Ms Woof said.
Caltrop can grow with the slightest hint of moisture and keep germinating from late spring right through to early winter if it's warm enough.
One small plant can grow into a large mat of flowers and prickles in less than a week, especially in irrigated areas.
Sandy soil and bare ground are ideal conditions for caltrop and three corner jack.
Their seeds remain viable for several years, presenting many challenges for effective control.
Both weeds produce large volumes of spiny seeds which are easily spread by vehicles and machinery, so good vehicle hygiene is a must to stop the spread.
Caltrop (Tribulus terrestris) and three corner jack (Emex australis) are declared weeds under the Landscape South Australia Act 2019 throughout the whole of the state of South Australia.
If you would like more information or assistance with managing weeds, please contact the Riverland District team at the Murraylands and Riverland Landscape Board, Berri on 8580 1800.
This project is supported by the Murraylands and Riverland Landscape Board through funding from the landscape levies.
Ms Woof thanked Peter and Michelle Hill from Ridgehill Properties and Allen Buckley from Glenrae Holdings for hosting the workshops on their properties and Darren Chester from Aussie Prickle Pickers.