African Lovegrass Alert: Land Managers Urged to Stay Vigilant This Summer
News article
|
19 October 2023
As the summer season approaches, land managers across the Murraylands and Riverland are being urged to remain vigilant and proactive in the fight against African Lovegrass (Eragrostis curvula), a highly invasive and unpalatable weed that poses a significant threat to agricultural productivity and the environment.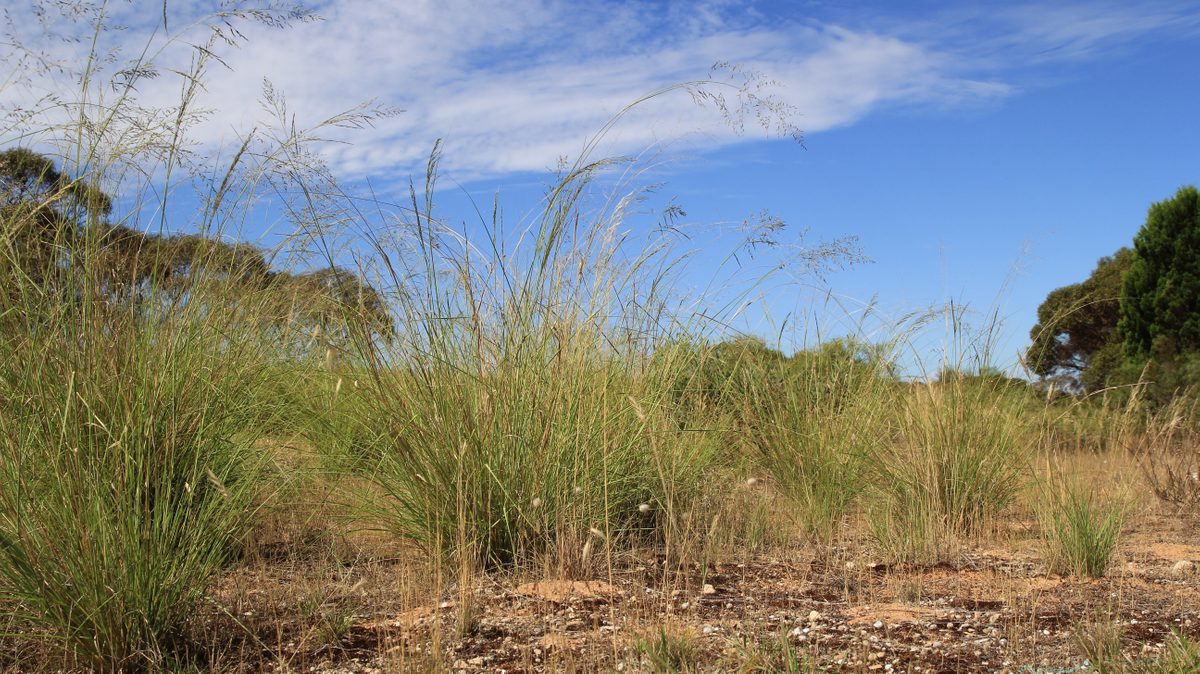 African Lovegrass, originally from southern Africa, has become a growing concern in recent years due to its rapid spread and ability to outcompete native grasses. This invasive species can have detrimental effects on pastures, reducing forage quality, and ultimately impacting livestock health and production.

Favouring full sun and quick draining soils, many parts of the Murraylands and Riverland experience incursions of African lovegrass.
"As a summer-dominant species, we're encouraging land managers to be aware of African lovegrass and to familiarise themselves with its key features so they're confident to identify potential incursions," said Murraylands and Riverland Landscape Board District Manager Bec Gould.
"We've seen significant incursions across Lameroo, Pinnaroo, Karoonda, Riverland, Murray Bridge and Tailem Bend, Meningie East, with outbreaks also extending into the Upper South East".
As a declared weed, land managers are required to take reasonable steps to kill African lovegrass and prevent its spread. It must not be traded or transported on a public road, including as a contaminant.

Managing African Lovegrass
Land managers are encouraged to take proactive measures to identify and manage African lovegrass on their properties:
1. Identification: Learn to identify African lovegrass, which typically grows in clumps and has distinctive seed heads with a purplish hue.
2. Early Detection: Monitor your pastures regularly for signs of African lovegrass and take action as soon as it is detected.
3. Control Measures: Consult with your local landscape board District Officer for help to identify and control African lovegrass and consult PIRSA's website for specific control options.
4. Follow-up: Revisit control sites to ensure that measures have been successful and continue to monitor all areas for new incursions.
For assistance to identify and manage African Lovegrass, please contact your local district officer or visit landscape.sa.gov.au/mr/pest-plants-animals/pest-plants
In collaboration with PIRSA, the landscape board will be offering targeted assistance to support Murraylands landholders to control African lovegrass in priority areas this summer. For more information, or to register your interest, please contact District Manager Bec Gould on 0428 541 183.
This project is supported by the Murraylands and Riverland Landscape Board through funding from the landscape levies.
More information
Unit 5-6, Level 1 Sturt Centre, 2 Sturt Reserve Road, Murray Bridge SA 5253