Half-Price Native Seedlings Available for Flood-Affected Landholders
News article
|
26 July 2023
Landholders affected by the 2022-23 floods are eligible to receive a 50% discount on native seedlings as a way to help revegetate flood-affected landscapes.
The offer is available to affected landholders in the Murraylands and Riverland region and extends to seedlings, tree guards and stakes ordered through the 2023 Trees For Life Tree Scheme.
The initiative, which is supported by Trees For Life and the Murraylands and Riverland Landscape Board, provides a 50% discount for up to 500 seedlings, and 500 stakes and guards per property per planting season for the next 3 years.
"Revegetating can be valuable after a flood as it can prevent further soil erosion, boost the soil's ability to absorb water, stabilise embankments, recreate habitat for local wildlife and improve the look and feel of the site which can be an important motivator when rebuilding after a natural disaster," said Vicki-Jo Russell, Trees For Life Revegetation Services Manager.
"Trees For Life is really pleased to be partnering with the Murraylands and Riverland Landscape Board to offer the flood recovery discount over the next 3 years. Flood recovery takes time, and we'd encourage flood-affected landholders to take advantage of the discount to revegetate a little each year so the benefits start to grow around them," added Ms Russell.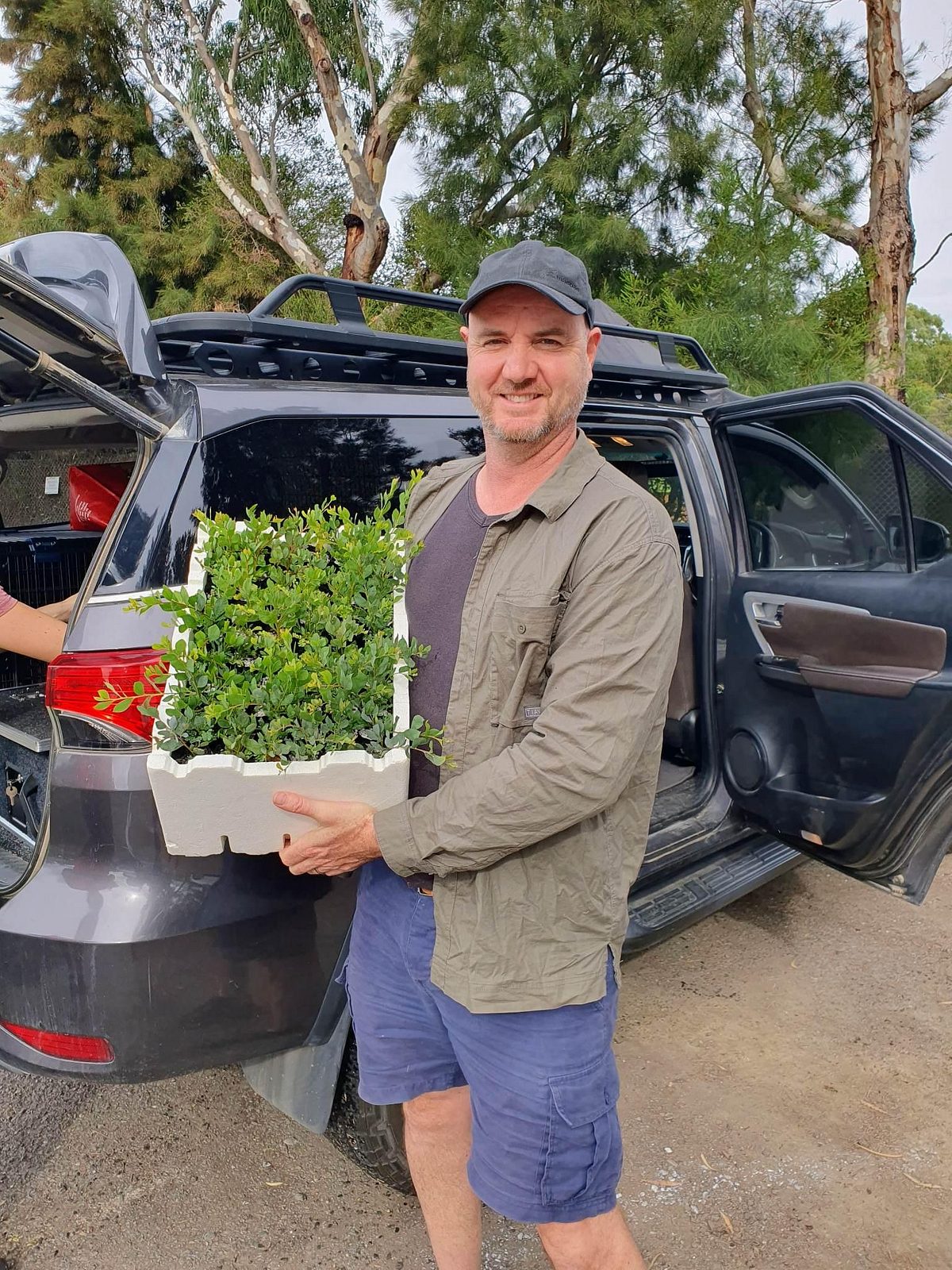 In addition to providing trees stakes and guards, Trees For Life staff can provide expert advice to help landholders choose the right species for their particular location.
"The Tree Scheme offers the right native seedlings for the right location, collecting seed from 42 different provenance zones across the state, and advice about the best species choice for the site".
"Seedlings native to your location are more likely to be successful in local conditions and of benefit to the plants and animals on your property," she said.

Denise Fowles, Manager Sustainable Landscapes for the Murraylands and Riverland Landscape Board, said that supporting post-flood recovery works is an important focus for the organisation.
"Revegetation is one of the primary ways in which landholders can help to repair flood-affected lands, while also enhancing local biodiversity and providing forage and habitat for key native species."
"The Murraylands and Riverland Landscape Board is keen to help flood-affected landholders through support to manage weed outbreaks, as well as subsidising the Trees For Life Tree Scheme," added Ms Fowles.
2023 tree orders are open until 31 August, and more information about the Tree Scheme can be found on the Trees For Life website. Resources and support for flood affected landholders can be found on our managing flood-affected landscapes webpage.
This initiative is supported by Trees For Life, and the Murraylands and Riverland Landscape Board through funding from the landscape levies.