Interesting Insects in the Spotlight at Local National Science Week Event
News article
|
08 August 2022
A free, family-friendly National Science Week event at Loxton will showcase the role that local students are playing in a project to better understand native biodiversity.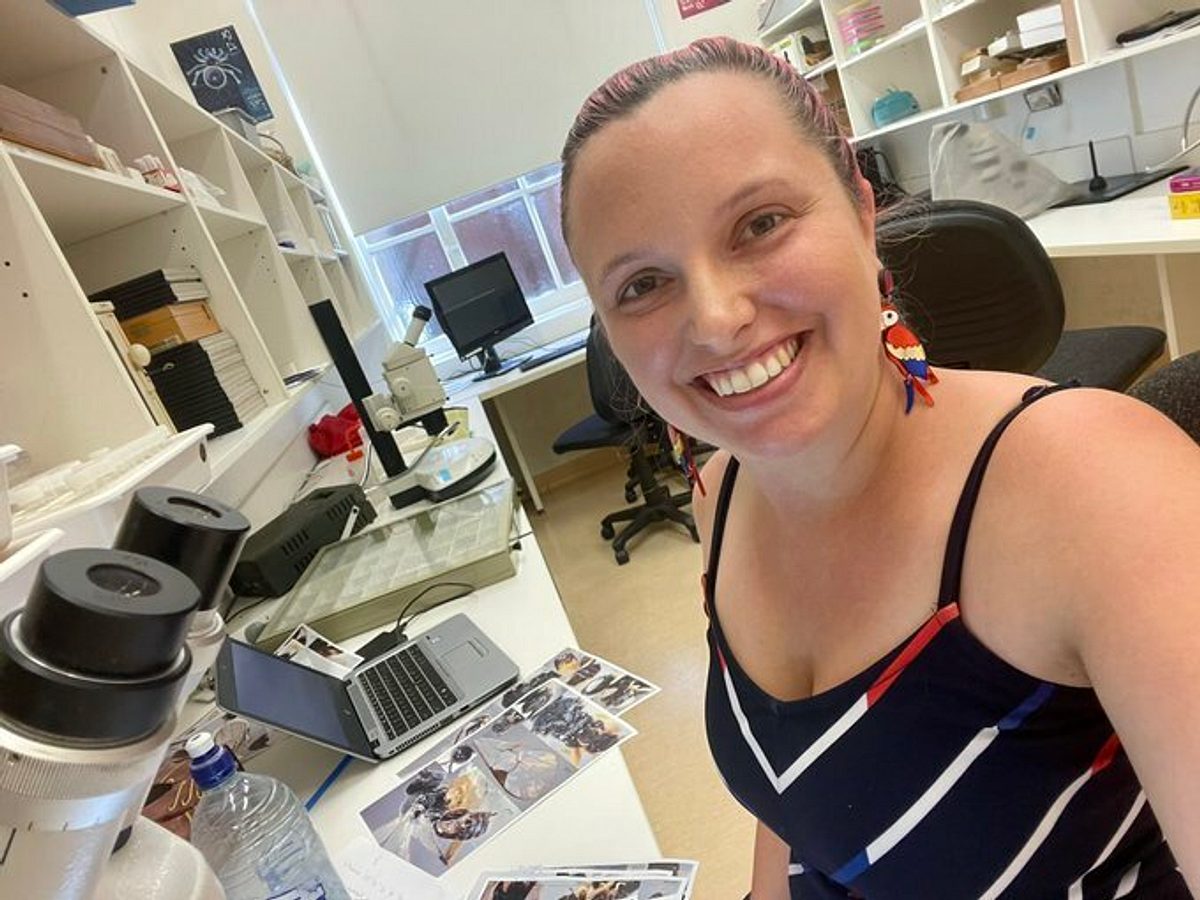 Students from Years 4, 5 and 6 at Loxton North Primary School are currently taking part in Insect Investigators – an Australia-wide citizen science project that engages primary school students to collect and identify species of bees, wasps, moths and other flying insects.
Dr Erinn Fagan-Jeffries from the University of Adelaide explained that the school group captured specimens over the course of four weeks.
"The students used a Malaise trap to gather insects, monitoring it each week and sending in the samples to the team at Insect Investigators".
"We've sorted the samples and chosen nearly 300 of their specimens to be DNA barcoded, which means sequencing a small section of the insect's genome. This will give us an idea of how many different species there might be, and might help us detect new species," she added.
While helping students to find out more about local insects, the project will ultimately help ecologists to better understand the essential roles that insects play in our environment.
"We estimate that only around 30% of Australia's insects are formally known to science and have scientific names. That means that most insects in the country are not identifiable, and we don't know where they live and what they are doing in the environment. If together we can help document our biodiversity, we will be able to better understand, protect, and manage our ecosystems."
Dr Fagan-Jeffries will talk about the Insect investigators project, its pilot study that involved both Ramco and Waikerie primary schools, and its latest results as part of a National Science Week event on Sunday 21 August. The event will also feature a presentation about the National Malleefowl Recovery Team and its many essential volunteers working locally and across Australia to conserve this mysterious native bird.
Attendees will also be treated to a selection of videos from the SCINEMA International Science Film Festival, with activities for children and afternoon tea.
More information and a link to register can be found via the events section of the Murraylands and Riverland Landscape Board's website at landscape.sa.gov.au/mr