Landholders Encouraged to Keep Boneseed on the Radar
News article
|
05 August 2022
Landholders are encouraged to be on the lookout for boneseed and report suspected outbreaks.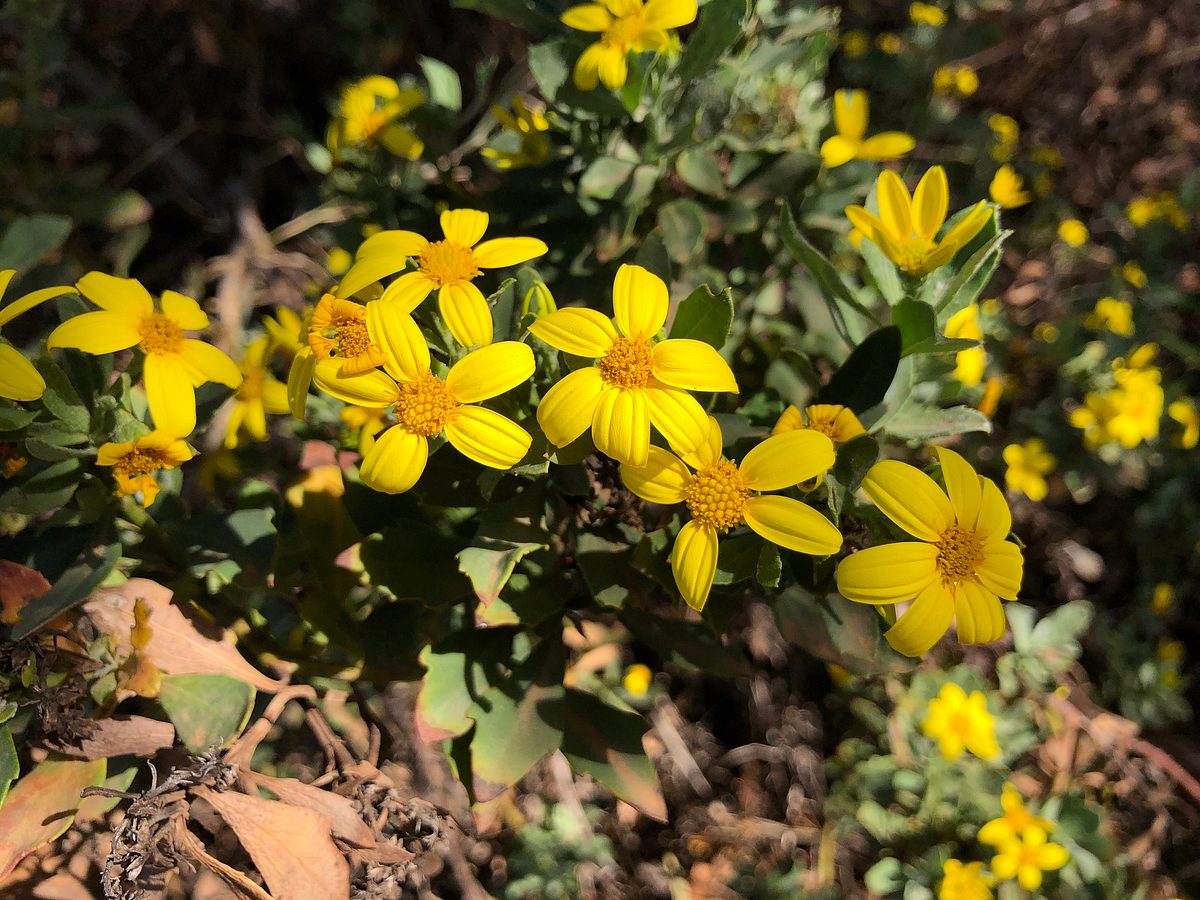 Landholders are encouraged to be on the lookout for a declared weed and report suspected outbreaks to the Murraylands and Riverland Landscape Board.
Boneseed is an introduced species with the potential to quickly outcompete native plants and degrade biodiversity. As milder weather approaches boneseed will start to flower, providing the perfect time to identify outbreaks.
"At other times of the year, it can easily blend into its surroundings, but as the weather starts to warm boneseed will produce a yellow flower similar to a daisy," said Hannah Spronk, a district manager with the Murraylands and Riverland Landscape Board.
"Landholders should be on the lookout and if you suspect that you find an outbreak, contact your local district officer to report it."
"We can also help by helping to identify suspected boneseed plants and provide landholders with advice on how to control infestations," she added.
Boneseed can be confused with the native succulent twin leaf (Roepera apiculata) which is often found in similar areas. Twin leaf also has small yellow flowers, but can be distinguished from boneseed by their leaves.
"Boneseed leaves have a slightly serrated edge, compared to the leaves of twin leaf which are smooth and rounded."
Landscape Board Closing in on Boneseed
As well as asking landholders to report suspected outbreaks, district officers are actively monitoring key sites for boneseed and undertaking control works where required.
"We often find boneseed outbreaks in patches of native vegetation including along roadsides and on crown land," said Ms Spronk.
"More recently we've seen boneseed infestations at Monash, Overland Corner and Glossop, so we particularly encourage landholders in these towns to be on the lookout."
Smaller boneseed plants can be pulled-out by hand and should be disposed on site or burnt. Landholders should check with their local council to see if declared weeds can be disposed of via green bin collection.
"Bigger plants have quite soft stems, even when a decent size shrub has grown, and can be cut and swabbed with a suitable herbicide. For those plants where you can't reach the base, foliar spraying is also a suitable option."
For more information to identify or control boneseed on your property, please contact the Riverland district team at the Murraylands and Riverland Landscape Board on 8580 1800.
This project is supported by the Murraylands and Riverland Landscape Board through funding from the landscape levies.