Murraylands and Riverland Landscape Board Welcomes Young Ecologist Keen to Make a Splash
News article
|
11 October 2022
Olly Cirocco has joined the landscape board's wetland ecology team and is keen to showcase the role of wetland health with local communities.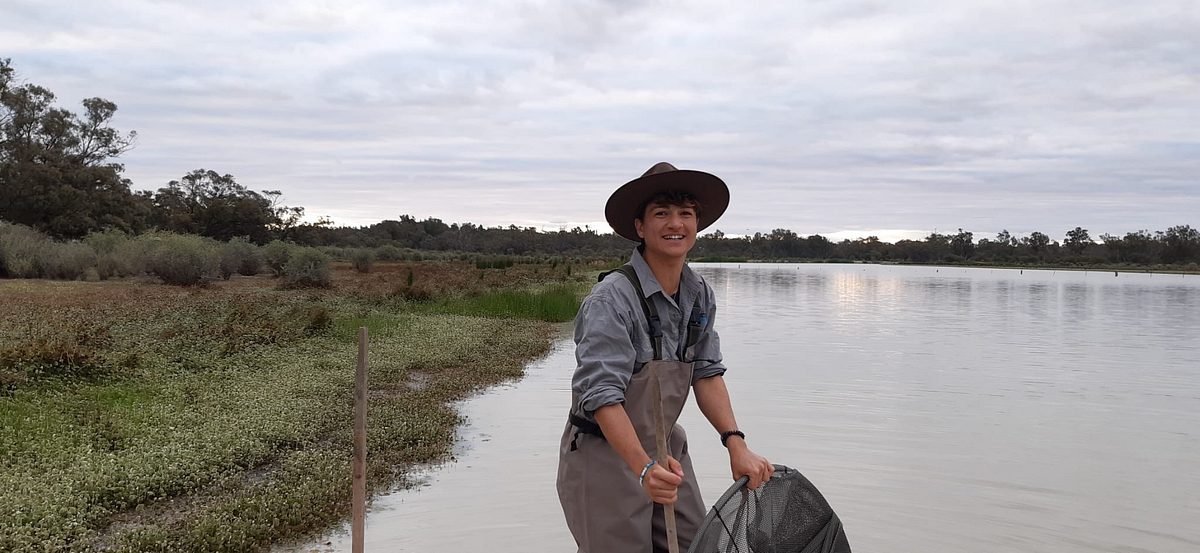 Meet Olly Cirocco – a self-confessed frog-obsessed animal lover with a deep connection to the natural world.
The newest recruit of the Murraylands and Riverland Landscape Board, Mr Cirocco has been appointed to the Berri-based wetlands team which works to conserve and enhance the health of the region's wetlands and floodplains.
Having recently completed a double degree in anthropology and ecology, Mr Cirocco is keen to roll his sleeves up and apply his expertise in the field.
"I'm looking forward to getting to know the different species that inhabit the spaces we look after and learning about our management strategies to help keep the system healthy. I'm a massive animal lover - in particular, I'm a little bit obsessed with frogs - so I'm keen to work more closely with them and contribute to their conservation," he said.
In addition to a lifelong connection to the natural world, Mr Cirocco was inspired by the magic of ecology when his year 5 primary school teacher introduced the concept of ecosystems in the classroom.
"I still remember the first moment I learned what an ecosystem was in year 5 - the teacher used a wetland as an example to show us how every living being interacted harmoniously and in such perfect balance. These relationships immediately fascinated me, and I've been interested in ecology ever since".
Joining the team at a time where the river is experiencing unusually high flows has been a highlight for Mr Cirocco, who has already been out undertaking monitoring work in wetlands and floodplains.
"Seeing how the wetlands have responded so positively to the recent high flows has been overwhelming. It's also been incredible to learn about how the wetlands can transform so dramatically in a reasonably short time with environmental watering."
Wetlands team leader Darren Willis said that Mr Cirocco's passion for ecology reflects the affinity the next generation have for the environment.
"We are fortunate that Olly has joined the wetlands team, bringing with him both a real passion for wetland ecology but also formal training in ecological sciences," said team leader Darren Willis.
"Olly has real energy and enthusiasm that will help us to continue to improve the health and resilience of local floodplains and wetlands, and the flora and fauna that inhabit these remarkable landscapes," he added.
More information about the landscape board's wetlands program can be found at Landscape South Australia - Murraylands and Riverland | River Murray