National Science Initiative with Local Roots Named as Eureka Science Prize Finalist
News article
|
24 August 2022
Fungimap, a citizen science tool developed in partnership with the Murraylands and Riverland Landscape Board, has been acknowledged as a finalist in the 2022 Eureka Awards.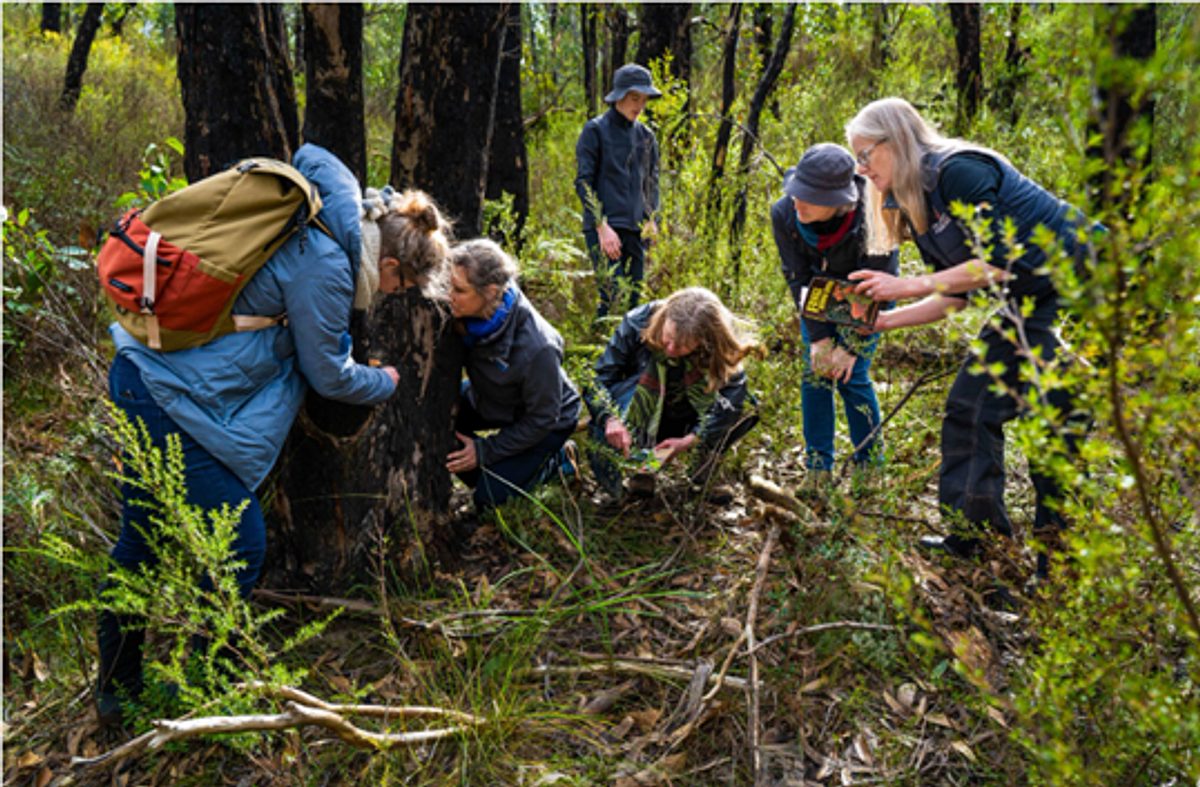 The citizen science initiative Fungimap Australia has been named as one of 3 finalists in the 2022 Eureka Awards, acknowledging the program's ability to engage everyday Australians to collect valuable ecological information.
The Murraylands and Riverland Landscape Board is one of the project partners involved with the development of Fungimap, which was established to map Australia's fungi with the aim of conserving and protecting the most vulnerable species.
Often overlooked, fungi play a critical role in all ecosystems and are essential to the web of life. Plants and animals depend on fungi but, despite their environmental significance, most Australian fungi are yet to be discovered.
Since 1995, Fungimap's national network of citizen scientists has found and recorded 200,000 fungi sightings including endangered species. As well as assisting scientists to understand more about the role that fungi play as ecosystem engineers, Fungimap has helped experts to develop a list of 15 species to be recognised as a threatened species.

Fungimap Inc. - Finalist, 2022 Eureka Prize for Innovation in Citizen Science
For Riverlander Sophie Hoffman, the chance to contribute to Fungimap fits easily with her love of science and the outdoors.
"I have always had a fascination with fungi, taking many photos of the mushrooms and other fungi that I saw along my walks, and now I am able to record and identify my observations on Fungimap," she said.
"The thing I love about Fungimap is that my observations can make a valuable contribution to scientific knowledge. It's a great feeling to know that I'm part of something that is making a real difference to improving our understanding about these incredible species and their place in our environment."
"It has been really easy to log my observations and I encourage anyone with an interest in fungi to consider taking part in this fantastic project," added Ms Hoffmann.
Fungimap vice president Dr Jasmin Packer said that the success of the project was down to the collaborative approach by the partners involved.
"The involvement of the projects partners has been a game-changer for Fungimap and Australia's fungi and in particular the Riverland and Murraylands Landscape Board has driven a positive solutions-focused approach to raising the profile of fungi," said Dr Packer.
"We are very excited that Fungimap has been selected as a finalist in the Eureka Prize both in terms of recognising the value of the project, but also as a way to increase the profile of fungi and encourage more citizen scientists to become involved."
The free iNaturalist Fungimap Australia app can be downloaded onto both apple and android devices.
Fungimap is a project made possible through a partnership between Fungimap Inc., the Royal Botanic Gardens Victoria, the University of Adelaide, and the Murraylands and Riverland Landscape Board through the landscape levies.