Online Exhibition Showcases the Ebbs and Flows of the Region's Landscapes
News article
|
03 August 2023
An online exhibition - launched as part of this year's South Australian Living Artists Festival (SALA) - is showcasing a series of artworks created by staff from the Murraylands and Riverland Landscape Board.
Landscape board staff members and their families were invited to submit artworks that reflected the seasonal nature of natural world inspired by the exhibition theme – ebbs and flows. Submissions include drawings, photographs and sculptures, and mixed media pieces depicting species of flora and fauna, natural landscapes, the river and people.
The exhibition celebrates the varying landscapes of the Murraylands and Riverland, and highlights the diversity of local people, culture, and natural spaces. The ebb and flow theme reflects the cyclical nature of the dynamic and ever-changing status of the environment.
Manager Sustainable Landscapes Denise Fowles said that many of the entrants drew inspiration from their time spent in the natural landscapes of the Murraylands and Riverland.
"Many of our team members spend a significant amount of time on the road and in-field, and this provides endless inspiration for creative outlets," she said.
"We chose the theme as it fits well with the work undertaken by the landscape board to ensure that natural ebbs and flows are ensured for ongoing landscape sustainability".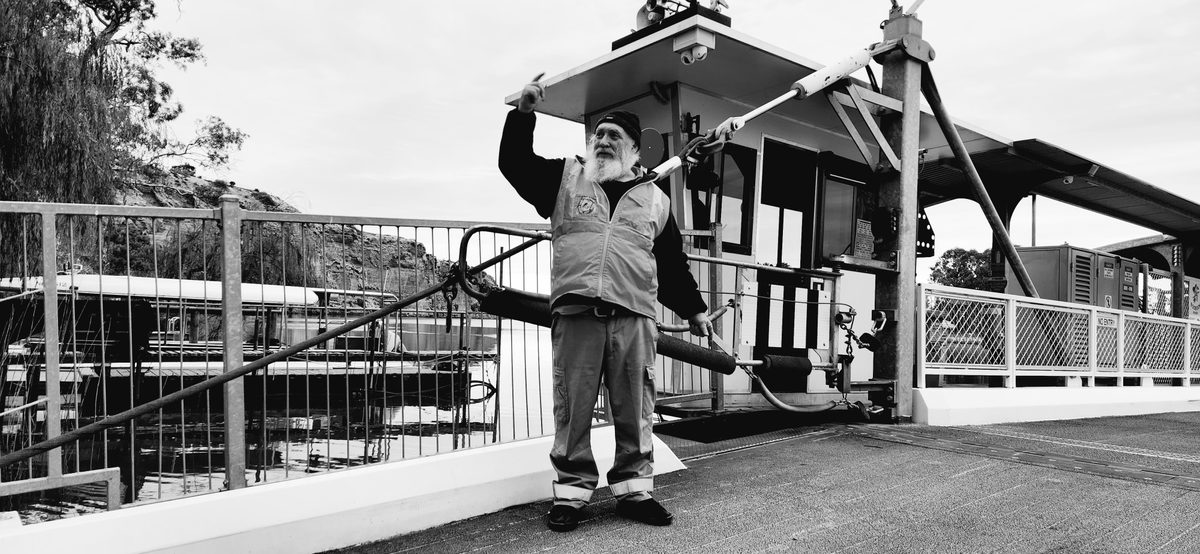 Among the entrants, landscape board employee Marcela Rosero has entered 2 photographs into the exhibition, including black and white image of the ferry operator at Bow Hill.
"I have always liked taking pictures and I thought it was a good opportunity to show a little bit of my hobby to people," said the senior project officer.
"I think [the image] represents the perfect combination of people and nature in one shot. You can see the ferry operator with a beautiful river background which is constantly moving," she added.

Vote for the People's Choice Winner
Community members are encouraged to view the exhibited works, which are be online until the end of August, and vote for their favourite artwork.
The votes will be counted in September and prizes will be awarded to the winning artist and youth artist.